accesso Webinar Series: What's New in accesso ShoWare (September 2018)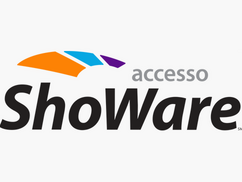 At acces­so, we invest heav­i­ly in Research & Devel­op­ment because our indus­try demands it, because our clients ben­e­fit from it and because it makes a pos­i­tive dif­fer­ence in the guest expe­ri­ence. Inno­va­tion is core to our busi­ness and our part­ner­ships. In 2018 alone, we invest­ed $20 mil­lion to help our pow­er­ful solu­tions evolve to meet new demands. We recent­ly asked Joe Wettstead, acces­so ShoWare Direc­tor of Client Suc­cess, and Drew Bel­mont, acces­so ShoWare Prod­uct Direc­tor, to take us through some of the most recent enhance­ments to our acces­so ShoWare box office tick­et­ing solu­tion, includ­ing brand new Flex­i­ble Bun­dle functionality.
In Jan­u­ary, when we last spoke about our acces­so ShoWare prod­uct enhance­ments, we dis­cussed the thun­der­ous pace at which we were rolling out new fea­tures to the tick­et­ing plat­form through­out 2017. We are hap­py to say that, mid­way through 2018, we have main­tained that pace and are expect­ing to exceed that vol­ume of pro­duc­tion by the end of the year. Our team spends count­less hours research­ing and test­ing new ways to make our box office tick­et­ing plat­form big­ger and bet­ter year-over-year. High out­put of these fea­tures means that we are able to lis­ten to our clients' needs and quick­ly turn around these requests into valu­able functionality.
One of our biggest enhance­ments to the acces­so ShoWare box office tick­et­ing sys­tem last year was Tick­et Resale. Tick­et Resale pro­vides many ben­e­fits for orga­ni­za­tions from large sports are­nas to inti­mate per­form­ing arts cen­ters. The Tick­et Resale fea­ture allows venues to pro­vide options to their patrons when refunds are not allowed by pro­vid­ing a resale envi­ron­ment that the venue can man­age, with­out all of the mark-ups that are ram­pant in the sec­ondary mar­ket. If a patron can­not make it to a show, they can list their tick­et for resale, which essen­tial­ly places it back into the gen­er­al inven­to­ry at the orig­i­nal price. If the tick­et sells, the patron receives the face val­ue of the tick­et back, less any tick­et fees from either trans­ac­tion, which are retained by the venue. The venue con­trols all aspects of the resale process down to the per­for­mance, email com­mu­ni­ca­tion and refund (which can be either in the form of orig­i­nal pay­ment or patron credit).
This year, we noticed a desire across our client base for more direct mar­ket­ing tools to help facil­i­tate faster sales and more online con­ver­sions. Rather than send per­for­mance links to patrons with ver­biage like ​"Enter coupon SAVE­BIG at check­out," why not embed those links with the pass­word already acti­vat­ed? Now, our acces­so ShoWare reserved seat tick­et­ing clients can direct their patrons to a cus­tomized event or per­for­mance page where the pass­word is auto­mat­i­cal­ly applied to the patron's bas­ket. No more hunt­ing for coupon codes online or mis­spelling the pass­word caus­ing unnec­es­sary phone calls to the box office or lost sales due to frus­tra­tion. This fea­ture is cur­rent­ly active on all sites.
We know that long lines at the box office can be chal­leng­ing, and any­thing which reduces this pick-up method will allow venues to put more focus on the guest expe­ri­ence. Get­ting peo­ple into the venue faster also means more oppor­tu­ni­ties for con­ces­sions pur­chas­es, sou­venir pur­chas­es and even more peo­ple stop­ping by the lat­est fundrais­ing cam­paign table for more infor­ma­tion. What hap­pens when a guest los­es a tick­et or wants to trans­fer it to a friend? Usu­al­ly Will Call is their only option, but now, with our acces­so ShoWare solution's Print@Home Back Up Deliv­ery fea­ture, venues can eas­i­ly change the deliv­ery method to an e‑ticket! This fea­ture also allows a box office to man­u­al­ly send out spe­cif­ic tick­ets in an order. For exam­ple, if a patron pur­chas­es sea­son hock­ey tick­ets but has only put a deposit down, the box office can email out only the tick­ets that have been paid for in that order. This is a great tool for sup­port­ing tick­et­ing issues and your patrons will love the support!
If you're look­ing for added secu­ri­ty in your box office, we are now part­ner­ing with Free­dom­Pay to pro­vide an afford­able pay­ment gate­way for clients using our acces­so ShoWare solu­tion. Free­dom­Pay offers a Point-to-Point Encryp­tion (P2PE) option for your box office using spe­cial­ized cred­it card swipes that meet the require­ments for high­er lev­els of PCI com­pli­ance. We chose to work with Free­dom­Pay because of their rep­u­ta­tion and pres­ence in the pay­ment indus­try. They also work with all major proces­sors in the Unit­ed States.
While we're dis­cussing pay­ments, we should men­tion that our recent inte­gra­tion with Pay­Pal® has already exceed­ed our expec­ta­tions. This new func­tion­al­i­ty allows your venue to offer flex­i­ble pay­ment options on your eCom­merce tick­et­ing site (includ­ing Pay­Pal Cred­it) which can help increase online sales. We have seen a mod­est increase in online con­ver­sions for our acces­so ShoWare clients who have enabled this fea­ture, with some of our larg­er venues boast­ing a 30% usage rate! Cus­tomers appre­ci­ate the peace-of-mind pro­vid­ed and love the ease of use.
Our biggest focus of the year thus far has been our Flex­i­ble Bun­dles fea­ture. Flex­i­ble Bun­dles (also known as ​"Flex Bun­dles") give venues the free­dom to cre­ate and sell unique tick­et­ing pack­ages to guests. Pric­ing will adjust based on spe­cif­ic items in the bas­ket, and the user expe­ri­ence for both the con­sumer and the box office is revamped and bet­ter than ever. As we were work­ing on this fea­ture, we saw an oppor­tu­ni­ty to improve the guest expe­ri­ence for patrons buy­ing bun­dled items, which led to the devel­op­ment of anoth­er new fea­ture: our Mul­ti-Enti­tle­ment Bar­codes. This fea­ture com­bines mul­ti­ple tick­et items into a sin­gle, scannable bar­code, mak­ing redemp­tion sim­ple and seam­less. We've also cre­at­ed an Itin­er­ary View that is sent along with the tick­ets so that patrons can eas­i­ly keep track of the tick­ets in their order, as well as those that have been used already.
Watch our webi­nar to learn more. To see what our acces­so ShoWare solu­tion can do for your venue, con­tact us here or email sales@​accesso.​com.