How to Apply Supply Chain Principles and Reap the Benefits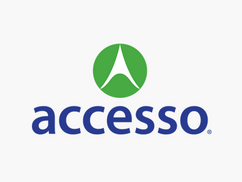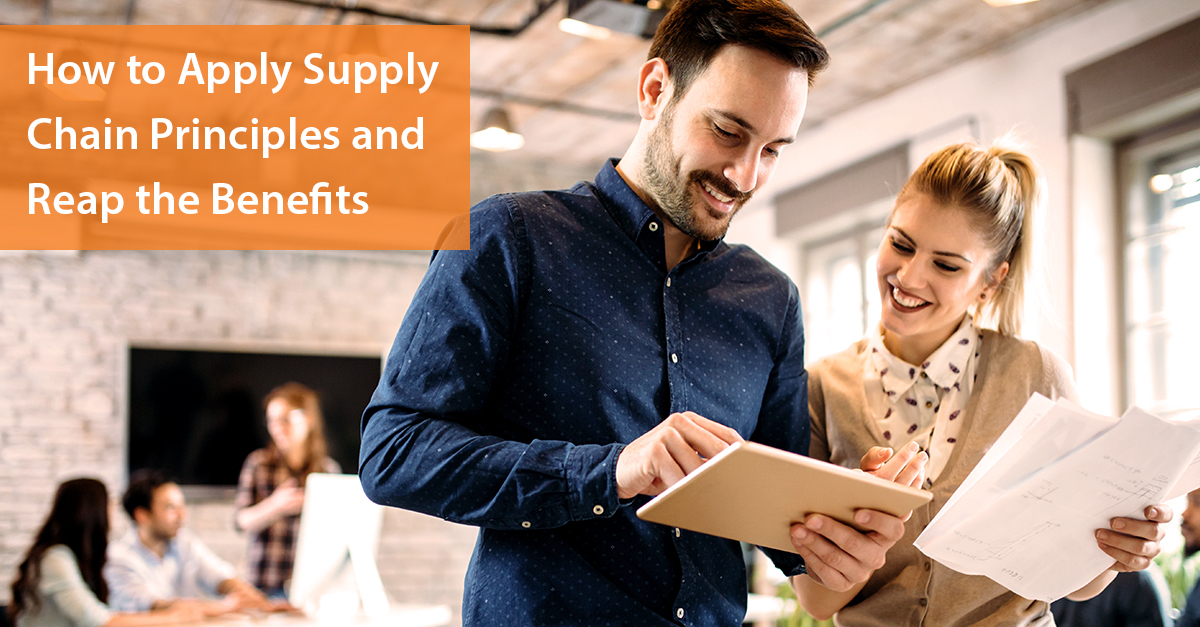 A quick inter­net search for ​"sup­ply chain" will pro­duce a dizzy­ing array of arti­cles ana­lyz­ing the ins and outs of sup­ply chain man­age­ment and how busi­ness­es are lever­ag­ing the prac­tice to real­ize increased rev­enue and oper­a­tional suc­cess. From this sur­face view, sup­ply chain man­age­ment may seem like a com­pli­cat­ed con­cept. But, bro­ken down, it's sim­ply the process of suc­cess­ful­ly deliv­er­ing goods and ser­vices to cus­tomers – the core mis­sion of near­ly every business.
From inter­na­tion­al con­glom­er­ates to sin­gle-loca­tion attrac­tions, ski resorts to live enter­tain­ment venues, pop­u­lar his­tor­i­cal sites and more, every busi­ness relies on a chain of sup­pli­ers to keep day-to-day oper­a­tions run­ning smooth­ly. And, regard­less of mar­ket seg­ment, scope of oper­a­tions or num­ber of employ­ees, every busi­ness can ben­e­fit from tak­ing a clos­er look at how to make the most of each link in their chain.
The suc­cess of your busi­ness is direct­ly con­nect­ed to the per­for­mance of ven­dors and part­ners that serve as the links of your sup­ply chain. Bot­tom line: to real­ize con­tin­ued suc­cess, you have to make sure each part of your sup­ply chain is suc­cess­ful, too. The key to this suc­cess boils down to two con­cepts: lay­ing the foun­da­tion for smooth man­age­ment and reap­ing the ben­e­fits of consolidation.
Lever­ag­ing Tech­nol­o­gy for Suc­cess­ful Sup­ply Chain Management
If you're not famil­iar with sup­ply chain man­age­ment, it's impor­tant to start with the four key ele­ments: inte­gra­tion, oper­a­tions, pur­chas­ing and dis­tri­b­u­tion. When imple­ment­ed suc­cess­ful­ly, these ele­ments work togeth­er to form a cohe­sive, seam­less path from con­cep­tion to deliv­ery as effi­cient­ly as pos­si­ble. And, due to the need for real-time track­ing, live com­mu­ni­ca­tion and accu­rate deliv­ery, tech­nol­o­gy plays a key role in opti­miza­tion of the flow between each ele­ment of the chain.
Dig­ging into the details, three com­mon themes are weaved through­out the prin­ci­ples of these elements:
The need for col­lab­o­ra­tive, stream­lined com­mu­ni­ca­tion;

The impor­tance of ongo­ing process mon­i­tor­ing and eval­u­a­tion; and,

Ensur­ing seam­less intro­duc­tion and deliv­ery of your prod­uct to poten­tial cus­tomers.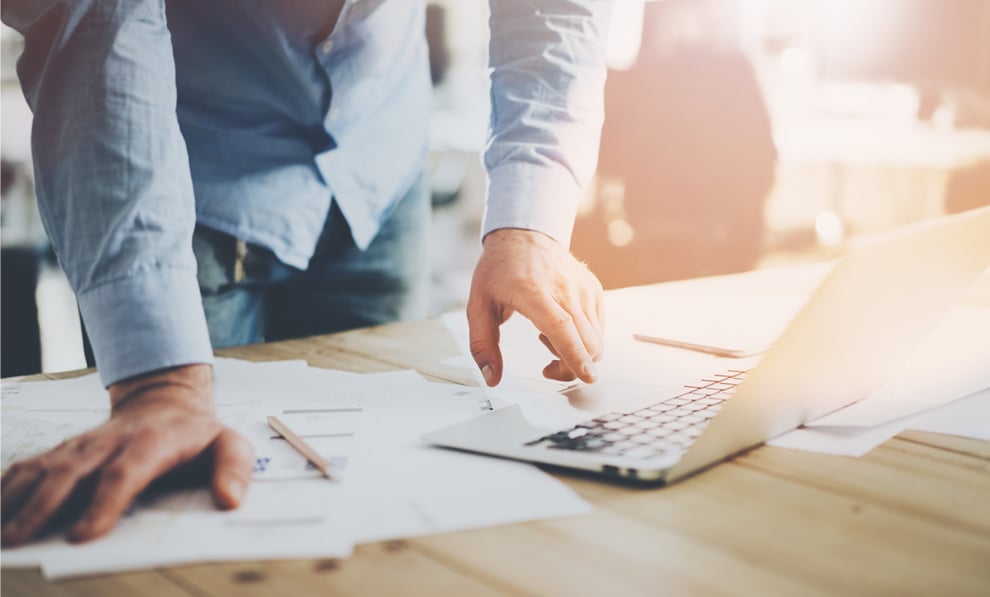 For­tu­nate­ly, in our hyper­con­nect­ed world, there is an array of next-gen­er­a­tion tech­nol­o­gy at the ready to help you con­nect the dots and lay a strong foun­da­tion for sup­ply chain imple­men­ta­tion. With the right solu­tions in place, you can keep all teams on the same page, on time and on bud­get. For real-world con­text, let's take a look at these themes from dif­fer­ent indus­try perspectives:
From a venue operator's point of view, a stel­lar eCom­merce plat­form with real-time updates can prove to be a life-saver when it comes to inven­to­ry man­age­ment. When a tick­et is sold online, a com­pre­hen­sive eCom­merce solu­tion can imme­di­ate­ly update avail­abil­i­ty for your box office, call cen­ter and online sales plat­form, guard­ing your team and cus­tomers from the frus­trat­ing has­sle of dupli­cate sales. And, as no two teams are alike, hav­ing a cus­tomiz­able solu­tion at your dis­pos­al will allow you to eas­i­ly deliv­er on the dynam­ic needs and com­mu­ni­ca­tion styles of dif­fer­ent departments.
Guest expe­ri­ence man­age­ment solu­tions can serve as the per­fect answer for theme park oper­a­tors look­ing to dig into the high­lights of a guest's expe­ri­ence, dimin­ish­ing reliance on post-vis­it sur­vey requests that may go unan­swered.

By using tech­nol­o­gy to keep your fin­ger vir­tu­al­ly on the pulse of each guest's indi­vid­ual jour­ney – from the moment they pur­chase a tick­et through the time they exit the turn­stile – you can effec­tive­ly place your­self in their shoes, learn­ing what does and doesn't work from a first­hand per­spec­tive. These insights will prove invalu­able in fine-tun­ing oper­a­tions on an ongo­ing basis and inform­ing pre­dic­tive mar­ket­ing approaches.
Of course, you can't glean these insights with­out guests on site, which requires plac­ing tick­ets to your attrac­tion at poten­tial cus­tomers' fin­ger­tips. And, with the expe­ri­ence econ­o­my on the rise, the com­pet­i­tive land­scape has changed the way oper­a­tors do busi­ness. With more and more con­sumers invest­ing in expe­ri­ences over prod­ucts, pro­vid­ing quick and easy access to what they want – a one-of-a-kind, unfor­get­table expe­ri­ence – is key.

Attrac­tions oper­a­tors may know bet­ter than most that the age-old ques­tion, ​

"

what are we going to do this week­end?" has more poten­tial answers than ever before. Count­less enter­tain­ment options are vying for your cus­tomers' atten­tion and you are no longer sim­ply com­pet­ing with the attrac­tion down the street.

By tap­ping into a glob­al dis­tri­b­u­tion net­work – like Ingres­so, which lever­ages inter­na­tion­al plat­forms like Reserve with Google, Groupon, Tri­pAd­vi­sor and more – you can eas­i­ly con­nect to over

1

bil­lion poten­tial cus­tomers around the globe, when and where they shop, through a sin­gle plat­form opti­mized for quick pur­chas­ing decisions.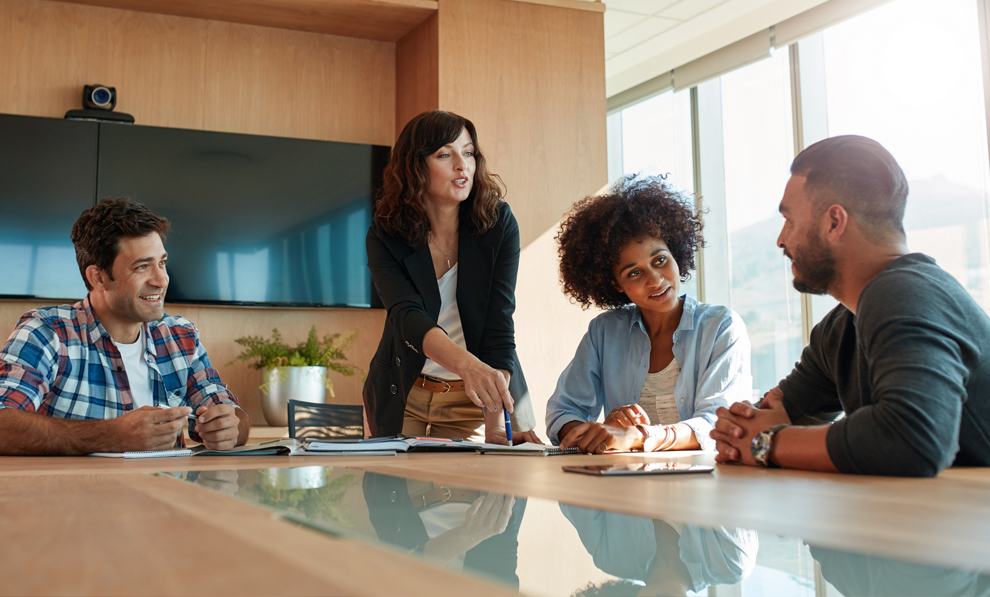 Tap­ping into the Ben­e­fits of Part­nered Consolidation
While cer­tain ele­ments of the sup­ply chain, like pur­chas­ing or front-line guest ser­vice, are like­ly to always remain under the direct con­trol of in-house teams, bring­ing key pil­lars of the chain under one, trust­ed third-par­ty roof – a prac­tice known as sup­ply chain con­sol­i­da­tion – is a smart choice. This is espe­cial­ly true for tech-relat­ed com­po­nents of the chain, as mul­ti­ple solu­tions can often be secured through one ven­dor. With the right part­ner, you can take a sig­nif­i­cant bur­den off employ­ees, free­ing up time for them to remain focused on deliv­er­ing the per­fect end-user experience.
Suc­cess­ful sup­ply chain con­sol­i­da­tion presents oper­a­tors with a host of can't‑miss ben­e­fits. By link­ing up with the right part­ner, you can save mon­ey, unlock val­ue and stream­line inter­nal oper­a­tions, free­ing up time for you and your team to stay focused max­i­miz­ing rev­enue and deliv­er­ing the per­fect end-user experience.
Of course, the key word here is the right part­ner. To real­ize the ben­e­fits of sup­ply chain con­sol­i­da­tion, com­pa­nies can't set­tle on just any ven­dor, and find­ing the right sup­pli­er that can deliv­er on your needs and exceed expec­ta­tions will require some due diligence.
To ensure you end up with a part­ner that will sim­pli­fy the day-to-day for you and your team, keep an eye out for the following:
Exper­tise – Any ven­dor can posi­tion them­selves as the ​

"

best in the busi­ness," but it's impor­tant to do some home­work on the company's indus­try expe­ri­ence and rep­u­ta­tion to ver­i­fy that claim. Whether your orga­ni­za­tion has a high­ly com­plex or sim­ple busi­ness mod­el, a ven­dor that ​

"

gets" your indus­try is key.

Take the time to explore the vendor's web­site, dig­ging into webi­na­rs and arti­cles rel­e­vant to your indus­try. Tak­ing a peek at the vendor's cur­rent client list (and how long those client rela­tion­ships have been in place) can help you gauge whether you'd be in good com­pa­ny with indus­try peers. Third-par­ty endorse­ments from sources uncon­nect­ed to the ven­dor (indus­try awards and edi­to­r­i­al cov­er­age, for exam­ple) also speak to a vendor's cred­i­bil­i­ty and indus­try expertise.
Inte­gra­tion and Flex­i­bil­i­ty – No two orga­ni­za­tions are the same, and inter­nal oper­a­tions can vary great­ly from team to team. As attrac­tions, venues and theme parks come in all shapes and sizes, a ​

"

one-size-fits-all" approach to tech­nol­o­gy and inte­gra­tion sim­ply won't cut it. Before mov­ing for­ward with a ven­dor, it's impor­tant to dive into the prac­ti­cal details of inte­gra­tion to ensure their solu­tions can quick­ly and effi­cient­ly mesh with the sys­tems you already have in place.

Per­haps the best way to eval­u­ate a company's flex­i­bil­i­ty is to review its approach to prod­uct devel­op­ment. We are all famil­iar with the con­cepts of test- and data-dri­ven devel­op­ment, but how many com­pa­nies can say that their prod­ucts are designed with report­ed client needs in mind? Com­pa­nies fol­low­ing a client-dri­ven devel­op­ment phi­los­o­phy are com­mit­ted to mak­ing soft­ware that will nev­er be frozen in time. At acces­so, we empow­er our clients to share feed­back and, in turn, strive to make client-spe­cif­ic prod­uct updates and accom­mo­date requests, no mat­ter how large or small.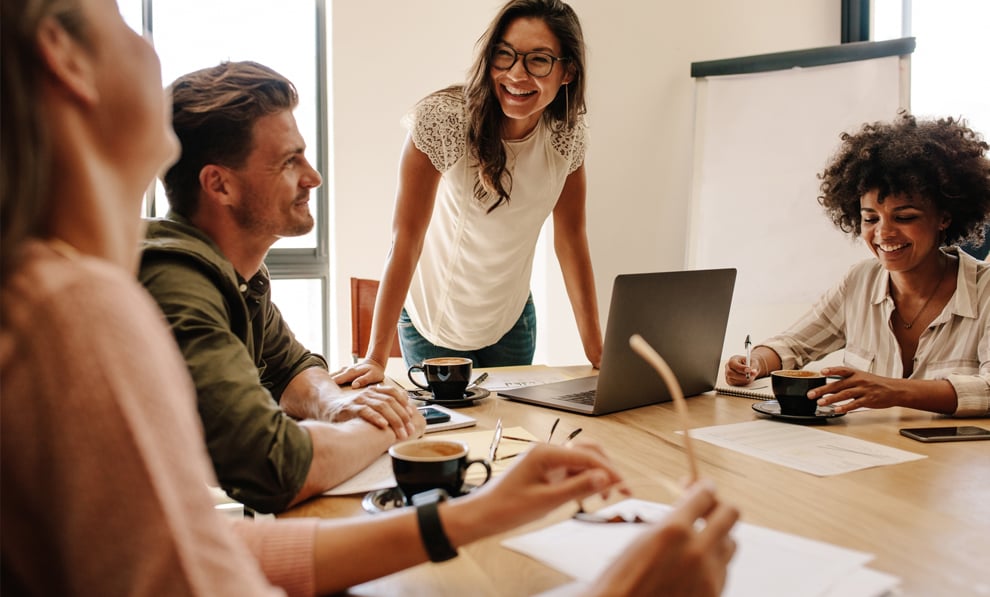 Inno­v­a­tive, Holis­tic Offer­ings – Whether you're on the hunt for one solu­tion or an expan­sive inte­gra­tion of mul­ti­ple tech­nolo­gies, part­ner­ing with a provider that can deliv­er on your needs – both now and in the future – is cru­cial. What will your orga­ni­za­tion need to stay on the cut­ting-edge next year? Five years from now?

An oper­a­tor of a sin­gle-loca­tion attrac­tion, for exam­ple, might only be in the mar­ket for revamped on-site tick­et­ing tech­nol­o­gy. But, down the road with a new loca­tion open­ing on the hori­zon, that oper­a­tor might see the need for an eCom­merce pres­ence that allows for pur­chas­ing of tick­ets and loca­tion-spe­cif­ic add-ons. If the operator's cho­sen ven­dor for on-site tick­et­ing doesn't offer an eCom­merce solu­tion that can eas­i­ly inte­grate, the oper­a­tor could be left in the tricky (and expen­sive) posi­tion of over­haul­ing their entire tick­et­ing system.


Pri­or­i­ti­za­tion of Data Secu­ri­ty – Every day, your cus­tomers trust you with high­ly sen­si­tive, per­son­al infor­ma­tion, so it's cru­cial that their data (and, sub­se­quent­ly, your rep­u­ta­tion) stays pro­tect­ed. Dig into the vendor's secu­ri­ty pro­to­cols and check on their adher­ence to indus­try best prac­tices for pro­tec­tion of cus­tomer infor­ma­tion. In a world full of ever-evolv­ing cyber­se­cu­ri­ty threats, work­ing with a solu­tions provider that focus­es on

PCI

com­pli­ance is cru­cial.

PCI

cer­ti­fi­ca­tion ensures secu­ri­ty and access con­trols pro­tect stored data, encrypts infor­ma­tion and, ulti­mate­ly, lays the foun­da­tion for full trust and con­fi­dence from your valu­able customers.


Ser­vice and Sup­port – The mod­ern con­sumer has come to expect fault­less per­for­mance in real time, and com­pa­nies bear the bur­den of deliv­er­ing on that expec­ta­tion at every turn of the cus­tomer jour­ney. In turn, you should be able to expect top-tier ser­vice from your third-par­ty part­ner. The right sup­pli­er will share your goal of deliv­er­ing excel­lent expe­ri­ences and be there to sup­port you in that endeav­or, hand-in-hand, every step of the way.
Whether you're get­ting your sup­ply chain off the ground or look­ing to make the leap to mul­ti­link con­sol­i­da­tion, a for­ward-think­ing provider can help you find new, inno­v­a­tive ways to gen­er­ate rev­enue and deliv­er an expe­ri­ence your cus­tomers won't soon for­get. If you are inter­est­ed in learn­ing more about how our acces­so solu­tions can move your busi­ness for­ward, let us know about your needs here or email sales@​accesso.​com.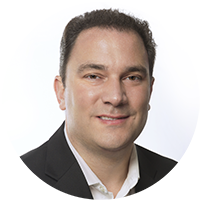 Bruno Boe­hi – Senior Vice Pres­i­dent of Oper­a­tions
Bruno Boe­hi is the Senior Vice Pres­i­dent of Oper­a­tions for acces­so Tick­et­ing. He lives in Fres­no, Cal­i­for­nia with his wife Son­ja, two sons Bruno Jr and Andrew, and their dog ​"Donatel­lo". Bruno grew up in Switzer­land and moved to Cal­i­for­nia in 2000 to start build­ing tick­et­ing soft­ware.