Safe Visits Without a Ticket Counter: How to Shift Sales Online Successfully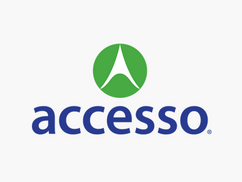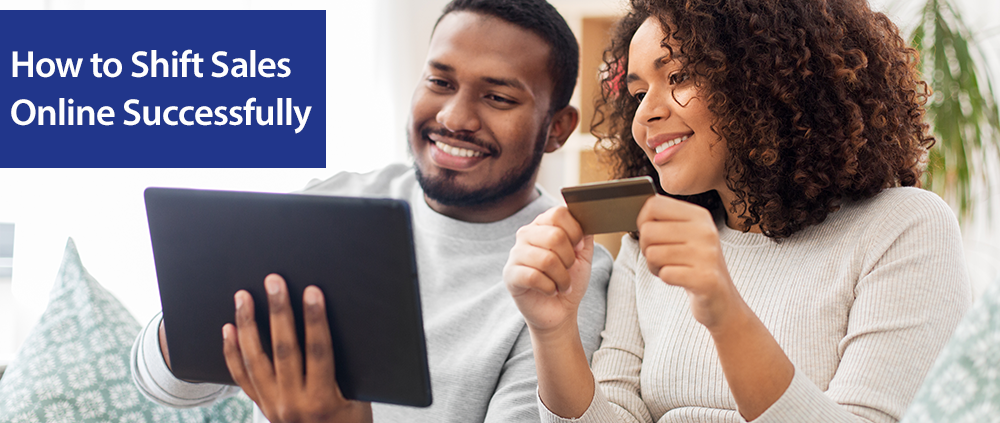 We are liv­ing in unprece­dent­ed times. More like­ly than not, your busi­ness has been impact­ed by the unique events of the world­wide COVID-19 pan­dem­ic. How­ev­er, even in times of eco­nom­ic dis­rup­tion, con­tin­u­ing edu­ca­tion remains crit­i­cal­ly impor­tant. In an effort to con­tin­ue sup­port­ing our client part­ners dur­ing this dif­fi­cult time, we will con­tin­ue shar­ing insights and guid­ance to help you strength­en your busi­ness and serve your val­ued cus­tomers when the time comes to wel­come them back to your venue. Learn more about our post-COVID solu­tions here.
There's no doubt that the COVID-19 pan­dem­ic has forced venue oper­a­tors to have some dif­fi­cult con­ver­sa­tions over the past few months — how do we reopen safe­ly? How do we staff appro­pri­ate­ly? How do we make up for lost rev­enue? While the answers often vary by indus­try, there's one con­stant we've seen across all venues: the dom­i­nance of the onsite tick­et counter may soon be end­ing. In order to pro­tect staff and guests, venues are embrac­ing online tick­et­ing as their dom­i­nant sales chan­nel. This may seem like a daunt­ing process, but it doesn't have to be! By fol­low­ing these best prac­tices, you can prime your eCom­merce store for suc­cess, safe­ly serve your guests, unlock new oppor­tu­ni­ties for max­i­miz­ing rev­enue and trans­form the guest experience.

"

Almost" Doesn't Count – A Cau­tion­ary Tale from Retail
There are so many aspects to the guest expe­ri­ence – why focus so much on the ini­tial tick­et pur­chase? In my con­ver­sa­tions with fel­low indus­try pro­fes­sion­als, I've learned and shared a lot about how venues are facil­i­tat­ing safer guest and staff inter­ac­tions. Some hot top­ics right now include estab­lish­ing opti­mum vis­i­tor flow pat­terns, deploy­ing vir­tu­al queu­ing, using timed and capac­i­ty-lim­it­ed access and facil­i­tat­ing touch-free trans­ac­tions from tap pay­ments to scans. But while I've been par­tic­i­pat­ing in all these con­ver­sa­tions, I keep return­ing to a local retail­er that is almost ful­ly san­i­tiz­ing self-ser­vice check­out sta­tions after each guest — with ​"almost" being the oper­a­tive word. This is sup­posed to include a full san­i­tiz­ing spray and wipe down of the touch­screen check­out kiosk, scan­ner win­dows and pay­ment pin-pad. The staff mem­ber going through the motions, time and again, miss­es impor­tant details like wip­ing the pin-pad due to the mun­dane and repet­i­tive clean­ing task. Ulti­mate­ly, I can't help but feel that this is all just an attempt to make me feel safe with some seri­ous gaps. (Not to men­tion, the store's hard­ware for this trans­ac­tion – which I should note is fair­ly new – is not hold­ing up well).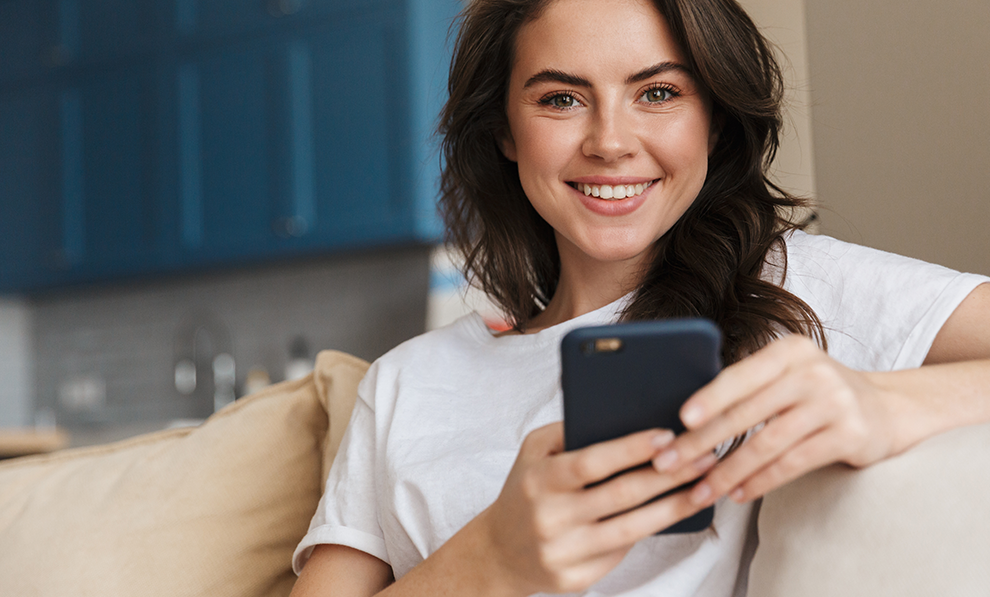 The Alter­na­tive: Safe Online Transactions
While the process above is repeat­ed thou­sands of times a day with vary­ing degrees of accu­ra­cy, anoth­er pur­chas­er is buy­ing online from a device they own in the safe com­fort of their home and tak­ing masked deliv­ery curb­side. In-per­son brows­ing aside, the web-to-curb­side-pick­up or even deliv­ery option clear­ly offers a safer and much less labor-inten­sive option for all. What I've observed I'm sure can be attrib­uted to a vari­ety of fac­tors, how­ev­er mes­sag­ing and ease of use in my expe­ri­ence are consequential.
Con­sumers are becom­ing more risk-averse as we adapt our dai­ly lives to the pan­dem­ic. It's eth­i­cal­ly respon­si­ble to help min­i­mize this risk by offer­ing them a con­tact­less alter­na­tive to pur­chas­ing their tick­et and prepar­ing for their vis­it. And, with the pan­dem­ic result­ing in 10 mil­lion new online shop­pers (from a vari­ety of age groups) in the Unit­ed States alone, it's also just good busi­ness sense.


1

. Turn Your eCom­merce Site into a Self-Ser­vice Powerhouse
Facil­i­tat­ing a sim­pli­fied online trans­ac­tion, where a guest can eas­i­ly and quick­ly find and buy the items they need, is an ever-evolv­ing sci­ence. It seems easy but requires sophis­ti­cat­ed, proven tech­nol­o­gy to accom­plish, prefer­ably paired with a help­ful part­ner to ensure a smooth imple­men­ta­tion. That part­ner needs to offer a respon­sive eCom­merce plat­form that is pur­pose-built to facil­i­tate a smooth and effi­cient expe­ri­ence across any device. That same part­ner must also have the high-vol­ume capa­bil­i­ty need­ed to achieve a con­sis­tent, pre­dictable and repeat­able expe­ri­ence even dur­ing peri­ods of high demand.
For an orga­ni­za­tion to enable prod­uct sales over the web is a rel­a­tive­ly sim­ple process. The hard part is pro­vid­ing guests with smart prod­uct rec­om­men­da­tions that don't just enable a sale, but instead max­i­mize the guest expe­ri­ence with com­ple­men­tary up-sales and cross-sales. Tru­ly easy web trans­ac­tions that make the most of a vis­it are sur­pris­ing­ly hard to design and develop!
With a sim­pli­fied, effi­cient and com­pre­hen­sive eCom­merce expe­ri­ence teed up and ready to go, the final and often most chal­leng­ing step is encour­ag­ing guests to take advan­tage of the ser­vice. Keep in mind that the next steps fall apart with­out a sol­id, fast and con­sis­tent online pur­chase expe­ri­ence. And it's absolute­ly essen­tial that this expe­ri­ence is just as beau­ti­ful and engag­ing on mobile as it is on desk­top devices. Thanks to retail­ers like Ama­zon and Instacart, we've been con­di­tioned to expect slick and fast mobile expe­ri­ences, and our tol­er­ance for inel­e­gant or con­fus­ing pur­chase flows is at an all-time low.
2

. Cre­ate Incen­tives for Pur­chas­ing Online

What­ev­er your rea­son for mov­ing guests to an online pur­chase process, it's help­ful to cre­ate an incen­tive for them to buy online. Offer­ing a slight dis­count on the tick­et price is the obvi­ous exam­ple, but you can get cre­ative with pack­ages and bun­dles for things like meal deals, rentals or retail coupons.
Incen­tiviz­ing advance pur­chas­es can be a win-win for all. An attrac­tion can bet­ter plan for the incom­ing crowds if it's clear how many guests they should expect at any giv­en time. Plus, when guests buy tick­ets in advance, their men­tal bud­get for the day of their vis­it will like­ly reset to $0 when they skip the gate and tick­et pay­ment upon entry. Anoth­er great incen­tive is using your web­store to offer rel­e­vant addi­tion­al expe­ri­ences relat­ed to the vis­it. Even before COVID, we could not say with 100% cer­tain­ty that an in-per­son tick­et pur­chase process would include a rec­om­men­da­tion for addi­tion­al prod­ucts, bun­dles and sav­ings, but now, con­sis­ten­cy can be guar­an­teed online.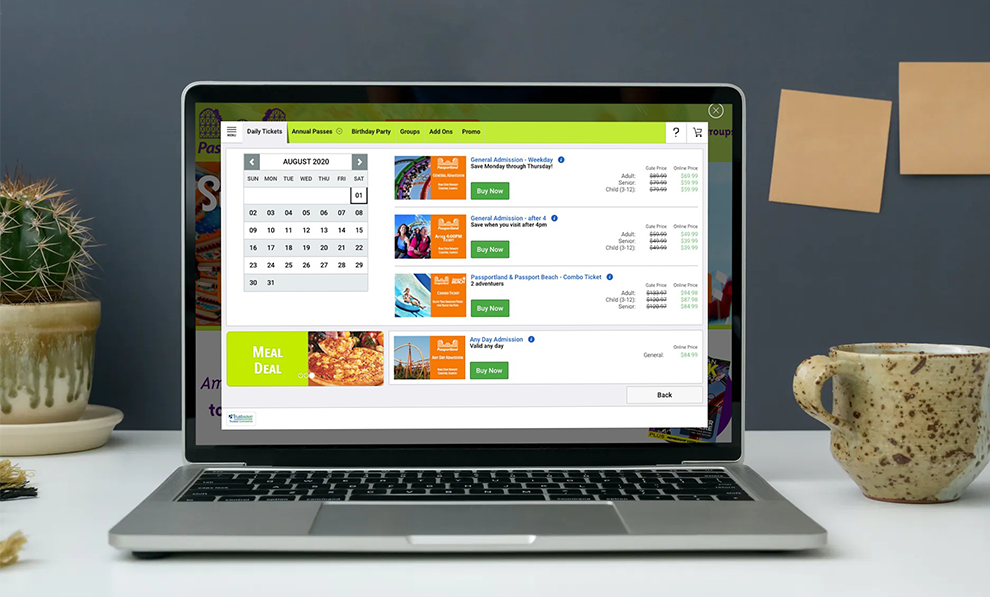 At acces­so, many of our clients have found the con­cept of a sav­ings cal­en­dar to be high­ly effec­tive for dri­ving advanced sales. Using a sav­ings cal­en­dar, your venue can dis­play low­er pric­ing for advanced book­ings. By offer­ing dis­counts for low­er vol­ume days (such as $5 off Mon­day tick­ets), you can also shape traffic.


3

. Craft Mes­sag­ing Around Pre-Arrival Pur­chase Benefits
As con­sumers, we crave sim­plic­i­ty and effi­cien­cy and ​"change moti­va­tion" is a top­ic as old as time. The more you can high­light through­out your mar­ket­ing com­mu­ni­ca­tions what guests will gain by pur­chas­ing online (or poten­tial­ly, what they could miss out on like lines), the bet­ter. Whether the ben­e­fit you're offer­ing is cost-sav­ings, being a good stew­ard of pub­lic health or access to online-only pack­ages and bun­dles, it's impor­tant to be con­sis­tent with your mes­sag­ing through­out your dig­i­tal channels.
Fol­low­ing the wave of clo­sures to con­trol the spread of coro­n­avirus, many attrac­tions and insti­tu­tions have re-opened and have found it nec­es­sary to imple­ment advance reser­va­tion require­ments to con­trol capac­i­ty. Yet for many of these attrac­tions, reser­va­tions were a high­ly dis­rup­tive change to their vis­i­tor expe­ri­ence sta­tus quo — par­tic­u­lar­ly for loy­al mem­bers and sea­son passh­old­ers who were accus­tomed to being able to vis­it when­ev­er they desired.
The impor­tance of mes­sag­ing to these audi­ences can­not be under­stat­ed. In order to ensure that loy­al mem­bers don't feel as though they have lost a ben­e­fit, insti­tu­tions can carve out inven­to­ry specif­i­cal­ly for their mem­bers and passh­old­ers. We've seen many lead­ing insti­tu­tions accom­plish this very effec­tive­ly, turn­ing what appeared to be a restric­tive bar­ri­er into a pre­mi­um offer­ing for spe­cial guests. Every­one is wel­come and mem­bers and passh­old­ers receive the most flex­i­ble access.

Even with­out a reser­va­tion fea­ture, many orga­ni­za­tions have sig­nif­i­cant­ly increased their mar­ket­ing efforts to encour­age buy­ing in advance and avoid­ing unnec­es­sary lines. One of our clients shared a sto­ry relat­ed to phone orders and will-call pick-up. Pre-COVID, this client would direct all phone book­ings to pick up their tick­ets at the will call booth. After work­ing with our sup­port team, they were able to set up a new pro­ce­dure which allows guests to bypass will call entire­ly. Now, guests mak­ing book­ings over the phone receive an auto­mat­ed email with a bar­code that can be direct­ly scanned at the entry point for indi­vid­ual and group access.
4

. Ampli­fy Your Mes­sage Onsite
Beyond tick­et­ing, reser­va­tions and pass­es, there are a vari­ety of ways orga­ni­za­tions are advis­ing guests to buy online, even when guests are already at the venue. Whether it's a park­ing lot atten­dant direct­ing guests to pur­chase through their mobile device or signs post­ed across all park­ing spaces with the same prompt­ing, encour­ag­ing all onsite trans­ac­tions to route through the web is a great way to instill vis­i­tor safe­ty con­fi­dence while elim­i­nat­ing lines.
5

. Ensure Con­sis­ten­cy Across All Trans­ac­tions Onsite
Elim­i­nat­ing lines to pur­chase tick­ets will mean noth­ing if your guests need to stand in long lines to enter, pur­chase food or vis­it your top exhibits. Be sure to rein­force your mes­sage of safe­ty across all touch­points through­out your guest jour­ney. By invest­ing in inno­v­a­tive tech­nol­o­gy that sup­ports safe social dis­tanc­ing now, you can solve the oper­a­tional chal­lenges of today while set­ting your orga­ni­za­tion up for suc­cess for many years to come.
Touch-Free Access and Entry: The fun­da­men­tals of ensur­ing the guest with the cor­rect tick­et enters at the cor­rect time haven't changed. But the way we wel­come this guest now comes with some lim­i­ta­tions. Replace turn­stiles and bio­met­ric touch val­i­da­tions with extend­ed-range bar and

QR

Code scan­ning cou­pled with pho­to cap­ture and dis­play on sup­port­ed

POS

and scan­ners. (While some major parks and attrac­tions have bil­lions to take an ear­ly adopter stance on facial recog­ni­tion, this idea sim­ply doesn't cas­cade down­stream and we're still a way off from afford­able solu­tions. Instead, cap­tur­ing a pho­to and quick­ly dis­play­ing that pho­to is doable and cost-effec­tive now).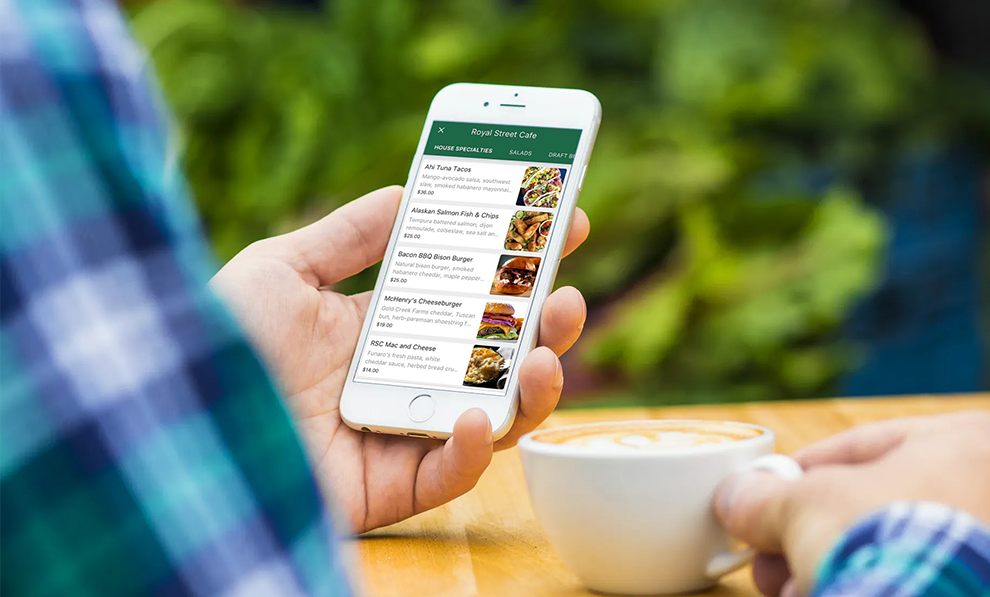 Mobile Food Order­ing: Some of our clients have rolled out mobile food order­ing in their venues, which allows guests to pre-order and also to remit pay­ment from their phone, avoid­ing the need to stand in line. Not only is this safer for guests, it's also incred­i­bly con­ve­nient (read our blog on F

&

B tech­nol­o­gy for more information).
Dig­i­tal Mem­ber­ship Cards: Dig­i­tal Mem­ber­ship Cards are a great exam­ple of a func­tion­al­i­ty that sup­ports social dis­tanc­ing while increas­ing vis­i­tor engage­ment. By allow­ing your guests to store their mem­ber­ship cre­den­tials to their own devices, your venue can facil­i­tate con­tact­less trans­ac­tions relat­ed to access, mem­ber­ship ser­vices and ben­e­fit redemp­tion. You can also com­mu­ni­cate with patrons in real time through per­son­al­ized offers and renew­al reminders. We are excit­ed to offer this func­tion­al­i­ty through our new part­ner­ship with Cuse­um.

POS

Sta­tion Updates: For venues that are retain­ing phys­i­cal

POS

sta­tions, Plexi-bar­ri­ers and

UV

light san­i­tiz­ers are a ter­rif­ic alter­na­tive to liq­uid san­i­tiz­ers for hard­ware — fast, effec­tive and with min­i­mal risk to the ter­mi­nals. And tap-to-pay has nev­er been more impor­tant than now.
In a post-COVID era, safe­ty has become a hot top­ic for venues around the world. Those who take proac­tive mea­sures to pri­or­i­tize safe­ty through­out the entire guest expe­ri­ence, from the moment a guest pur­chas­es a tick­et to the day they walk through your doors, will be well-posi­tioned to serve these guests for many years to come. At acces­so, we believe that tech­nol­o­gy can solve the prob­lems of today while build­ing the foun­da­tion for a bet­ter guest expe­ri­ence tomor­row. We know that the impacts of the COVID-19 pan­dem­ic have been severe for many, and we're here to help. If you have ques­tions about how tech­nol­o­gy can help you oper­ate safe­ly and recap­ture lost rev­enue, con­tact us here—we'd love to help.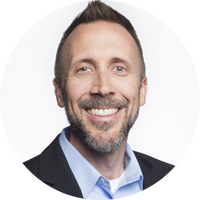 Ryan Bur­tram — Sales Direc­tor
Ryan has worked with many world-class cul­tur­al insti­tu­tions help­ing rede­fine the guest expe­ri­ence lever­ag­ing acces­so tech­nol­o­gy for over 3 years. He brings exten­sive and broad tech­nol­o­gy expe­ri­ence to his role com­bined with a pas­sion for an out­stand­ing vis­i­tor expe­ri­ence. Ryan grew up in Indi­anapo­lis where he learned to love cul­tur­al attrac­tions as a fre­quent guest of the Indi­anapo­lis Children's Muse­um, Zoo and Muse­um of Art as well as Cir­cle The­ater. Ryan, his wife, son and their adopt­ed won­der-schnau­z­er call Orlan­do, FL and its won­der­ful cul­tur­al and theme park com­mu­ni­ties home.