8 Ticketing Tools for Giving Back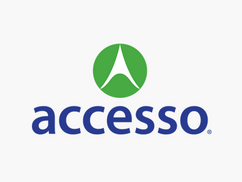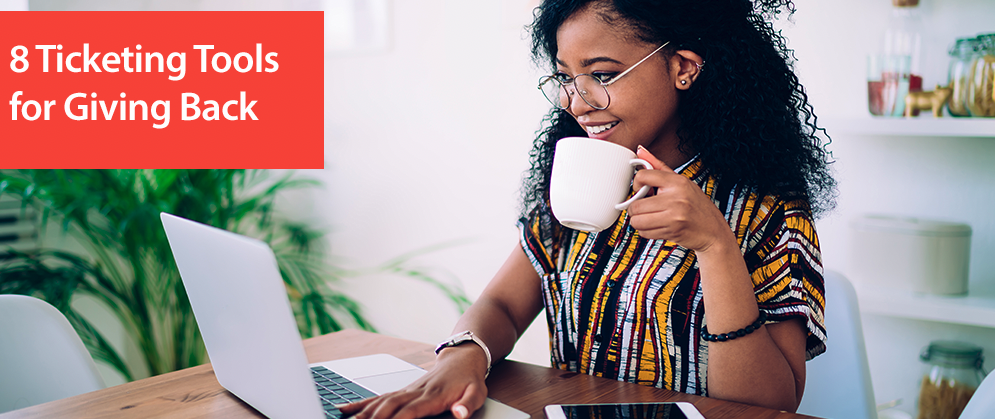 We are liv­ing in unprece­dent­ed times. More like­ly than not, your busi­ness has been impact­ed by the unique events of the world­wide COVID-19 pan­dem­ic. How­ev­er, even in times of eco­nom­ic dis­rup­tion, con­tin­u­ing edu­ca­tion remains crit­i­cal­ly impor­tant. In an effort to con­tin­ue sup­port­ing our client part­ners dur­ing this dif­fi­cult time, we will con­tin­ue shar­ing insights and guid­ance to help you strength­en your busi­ness and serve your val­ued cus­tomers when the time comes to wel­come them back to your venue. Learn more about our post-COVID solu­tions here.
The sea­son for giv­ing back is espe­cial­ly mean­ing­ful this year, with COVID-19 tak­ing a dra­mat­ic toll on peo­ple and orga­ni­za­tions around the world. Whether your venue has been able to reopen or not, you can look to the tools in your tick­et­ing sys­tem to help you recap­ture rev­enue and engage with your audi­ence. Read on to dis­cov­er 8 tick­et­ing tools for giv­ing back. No mat­ter your indus­try, our fea­ture-rich solu­tions are here to help sup­port your venue's efforts to boost fundrais­ing ini­tia­tives this year!
1

. Online Donations
If you are a non-prof­it the­atre or attrac­tion that depends on suc­cess­ful fundrais­ing, you know the impor­tance of mak­ing the dona­tion process as quick and sim­ple as pos­si­ble for your donors. Does your tick­et­ing soft­ware make it easy to cre­ate cam­paigns and col­lect dona­tions direct­ly from your online tick­et­ing page? Look for these features:
Stream­lined check­out process­es: Accord­ing to

PYM​NTS​

.com, the longer and more com­pli­cat­ed the check­out process, the more like­ly patrons will become frus­trat­ed and give up — so a dona­tion process that min­i­mizes steps to com­ple­tion is crit­i­cal. As part of the Keep Music Live in Wash­ing­ton State cam­paign, the Triple Door the­ater in Seat­tle was able to con­dense their check­out for dona­tions into a con­cise

2

click process.
Alter­na­tive pay­ment options: Third-par­ty pay­ment plat­forms like Pay­Pal can help speed up the check­out process, reduce cart aban­don­ment and encour­age high­er-val­ue pur­chas­es (or donations).
Cus­tomiz­able inter­face: A cus­tomiz­able plat­form, with plen­ty of space for your logo, pho­tos, videos and text, can help you build engag­ing dona­tions pages and estab­lish con­ti­nu­ity from your cam­paigns. Our white-label acces­so ShoWare box office soft­ware gives you full cre­ative con­trol to cus­tomize your dona­tion pages. Plus, you can cre­ate mul­ti­ple cam­paigns, which typ­i­cal­ly pro­duces bet­ter results than fundrais­ing for a sin­gle cause.
Pop-up mes­sag­ing: Cre­at­ing a cus­tom page to explain how cru­cial dona­tions are to your venue and detail­ing where patron dona­tions will be allo­cat­ed is a great way to edu­cate and engage your patrons. But how do they know to vis­it that page? Strate­gi­cal­ly uti­liz­ing pop-up mes­sag­ing on your web­site can be espe­cial­ly help­ful to guide patrons to explore ways they can sup­port your cause – par­tic­u­lar­ly now when online pur­chas­es are at an all-time high. Down­town Cabaret The­ater in Con­necti­cut uti­lizes pop-up mes­sag­ing through­out their web­site to remind patrons that while dona­tions can sup­port excit­ing enhance­ments when times are good, they can also pro­vide a reli­able safe­ty net when unex­pect­ed chal­lenges arise.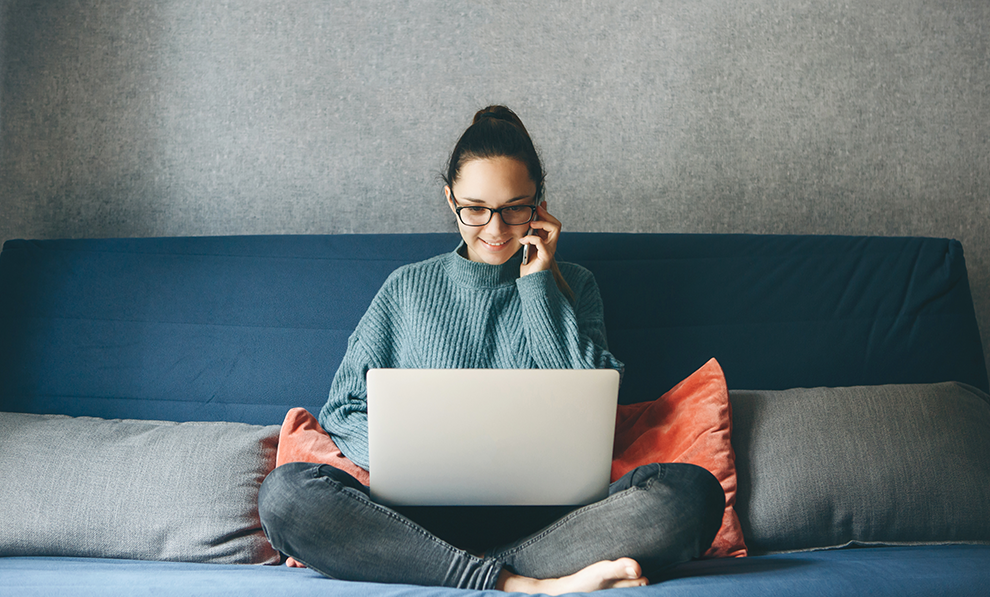 2

. Gift Aid
If you are a cul­tur­al attrac­tion in the Unit­ed King­dom, you don't want to miss out on this amaz­ing gov­ern­ment ben­e­fit. Par­tic­i­pat­ing venues can claim an extra 25p for every £1 donat­ed, increas­ing the val­ue of your patrons' dona­tions with­out charg­ing them extra mon­ey. Gift Aid pro­grams are sup­port­ed by our acces­so Sir­iusware POS tick­et­ing solu­tion to help your attrac­tion col­lect more mon­ey and accu­rate­ly report donations.
3

. Micro-Dona­tions
Offer­ing your guests a way to give small­er dona­tions can often per­suade more of them to donate to your oper­a­tions, with the added ben­e­fit of allow­ing even more patrons to con­nect more deeply with your orga­ni­za­tion and mis­sion. Sev­er­al of our zoo and muse­um clients have seen a lot of suc­cess in using the up-sell func­tion­al­i­ty in our acces­so Pass­port online tick­et­ing sys­tem to encour­age guests to give back to their orga­ni­za­tion. Micro-dona­tions can be as lit­tle as $1, but they can real­ly add up. Make sure your eCom­merce store fea­tures micro-dona­tions for your patrons to eas­i­ly add to their cart.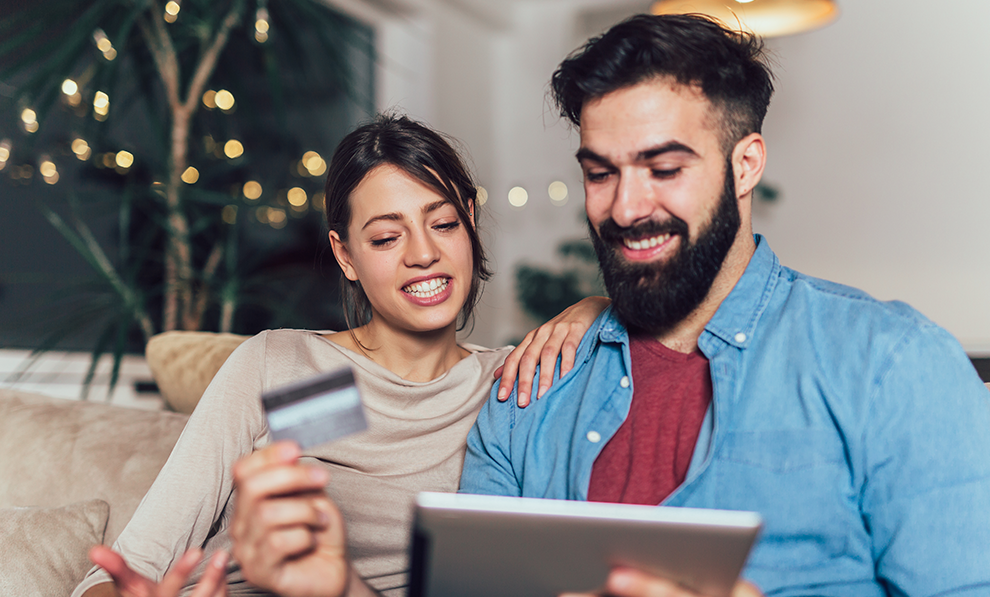 4

. Round-Up
Let­ting your online shop­pers round the total of their trans­ac­tion up to the near­est dol­lar amount can be a very effec­tive way to turn pen­nies into thou­sands of dol­lars. With the Round-Up fea­ture in our acces­so ShoWare solu­tion, venues can give patrons the option to round up to the near­est dol­lar or add a larg­er amount, like $1, $5 or even $50. Research has shown that shop­pers not only enjoy round­ing up, but they tend to be more gen­er­ous than you would think! For exam­ple, one of our per­form­ing arts clients found that 50% of their near­ly 2,000 dona­tions made in a year were $5 or more (INTIX).

5

. Rev­enue Centers
This is a great fea­ture that can save many hours of man­u­al work. The Rev­enue Cen­ters fea­ture in our acces­so Sir­iusware point of sale tick­et­ing solu­tion allows your venue to split where the mon­ey goes when an item is sold. Some use cas­es include:
If you sell a pass to a venue that is locat­ed on pub­lic land,

10

% of that tick­et can be cred­it­ed to a pub­lic land trust.
If you offer pack­ages that include the sale of retail items bun­dled with a dona­tion or tick­et, you can dis­trib­ute funds accord­ing­ly. This is espe­cial­ly help­ful for pro­grams like zoo adop­tions that give stuffed ani­mals to those who pur­chase mem­ber­ships. A grow­ing num­ber of our clients uti­lize this func­tion­al­i­ty for new sales of gift mem­ber­ships and renewals online.
6

. Up-sells to Memberships
Some­thing that has been very suc­cess­ful for our acces­so Pass­port clients is offer­ing guests an up-sell to a mem­ber­ship in the pur­chas­ing process. This is a great way to turn one-time vis­i­tors into mem­bers and sup­port­ers of your venue. For those guests who are not ready to com­mit to a full mem­ber­ship while they are pur­chas­ing their tick­et, there are still lots of oppor­tu­ni­ties for your venue to make your ​"ask" dur­ing the pur­chas­ing process, with the right eCom­merce tick­et­ing plat­form. With our acces­so Pass­port online tick­et­ing soft­ware, you can craft com­pelling up-sells, cross-sells and quick-sells through­out the check-out process to max­i­mize rev­enue on your site. You can even add a dona­tion check­box for guests to ​"opt in" once they've reached the billing section.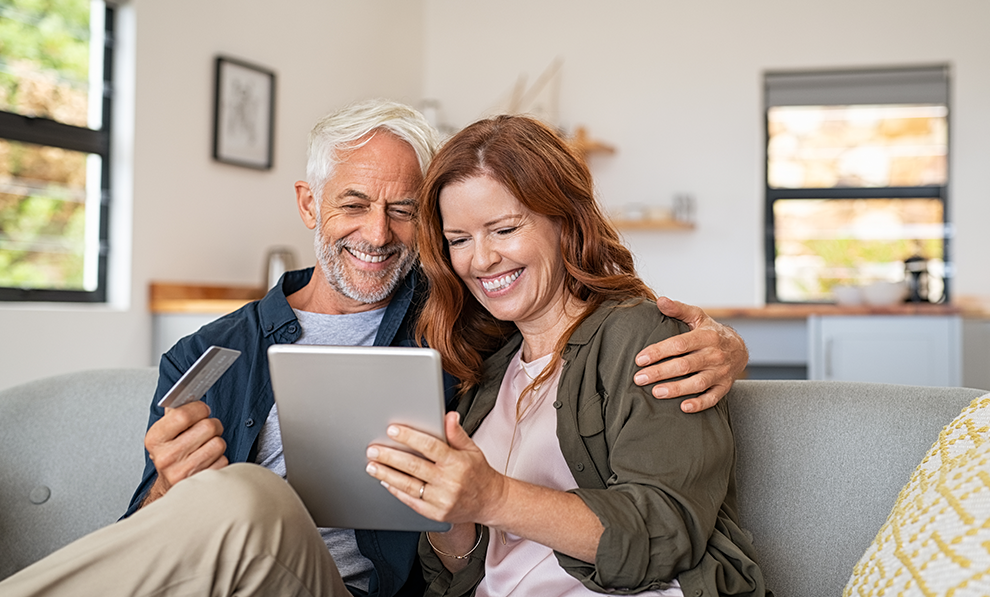 7

. Flag a

VIP

Donor
Give your front­line staff the intel they need to roll out the red car­pet for your most gen­er­ous guests. Our acces­so Sir­iusware point of sale solu­tion allows you to flag VIP donors and alert your staff with pop-up mes­sages and emails when they scan the VIP's tick­et upon entry.
8

. Reports
Gain valu­able insight into dona­tion pat­terns and trends with the reports in your tick­et­ing sys­tem, from con­ver­sion rates to prof­it cen­ter splits, sales per­for­mance and more. Our tick­et­ing soft­ware gives you the infor­ma­tion you need to accu­rate­ly report rev­enue and make smart fundrais­ing deci­sions. Plus, auto­mate reports to save count­less hours of time!
At acces­so, we believe that tech­nol­o­gy can rede­fine and enhance the guest expe­ri­ence. If you're ready to see how our suite of solu­tions can help your venue oper­ate safe­ly and suc­cess­ful­ly in the COVID era, con­tact us. We'd love to help!
Look­ing for more guid­ance on how to re-open and oper­ate safe­ly? Check out these resources:
Spe­cial thanks to our con­trib­u­tors for this piece: Stephanie Hor­wath — Direc­tor of Sales Engi­neer­ing, George Ham­ble­ton — Vice Pres­i­dent of Sales, Mis­sy Cham­ber­lain — Sales Engi­neer, Joe Wettstead — Vice Pres­i­dent of Client Suc­cess for Live Enter­tain­ment, Lynette Williams — Dig­i­tal Mar­ket­ing Coor­di­na­tor, and Katie Reil­ly — Dig­i­tal Mar­ket­ing Manager.