accesso Blog Series: 5 Tips for Increasing Online Donations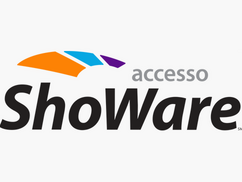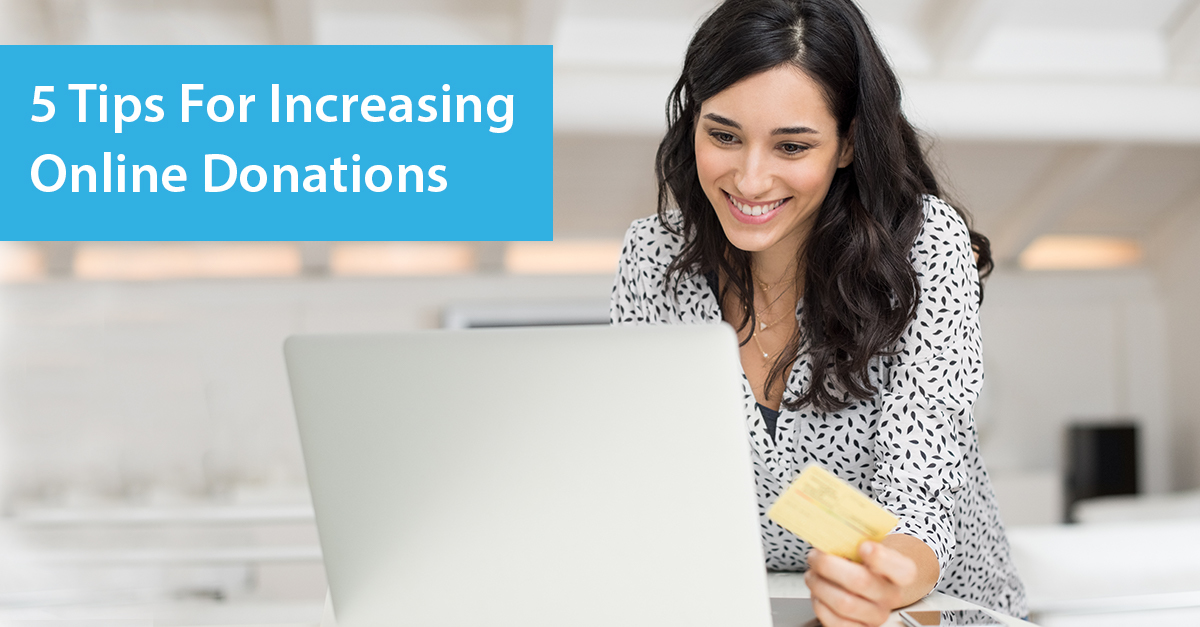 The sea­son for giv­ing is here! With Thanks­giv­ing soon approach­ing and end-of-the-year dona­tion cam­paigns on the hori­zon, how can you be sure your orga­ni­za­tion is max­i­miz­ing your poten­tial to do good? Read on to dis­cov­er tips for opti­miz­ing suc­cess­ful, effi­cient dona­tion campaigns.


1

. Make Online Giv­ing Easy

To keep your loy­al patrons engaged and attract a new wave of enthu­si­asts, estab­lish­ing a wel­com­ing online space for dona­tions, and lever­ag­ing tech­nol­o­gy that will cre­ate a has­sle-free expe­ri­ence for donors is key. Below are some sim­ple but effec­tive ways to accom­plish this:
Brand your dona­tion form: A ful­ly-brand­ed online dona­tion form builds trust and con­fi­dence, which will increase the like­li­hood the donor will com­plete their trans­ac­tion. Be sure to add images, descrip­tive text and even videos to keep vis­i­tors ful­ly engaged and help remind them of how their con­tri­bu­tions sup­port a greater mission.
Min­i­mize steps to com­ple­tion: An online form that is easy to com­plete, with min­i­mal steps required, can help to pre­vent cart abandonment.
Accept a vari­ety of pay­ment options: Don't miss out on a dona­tion just because your patron's pre­ferred method of pay­ment is miss­ing. Third-par­ty pay­ment plat­forms such as Pay­Pal pro­vide con­ve­nient ways for patrons to pay that can expe­dite the check-out process. Some even offer gen­er­ous cred­it options which can even encour­age high­er-val­ue pur­chas­es.
Use your tick­et­ing trans­ac­tion to col­lect dona­tions: Many box office tick­et­ing sys­tems offer a vari­ety of ways to accept dona­tions. Look for providers who weave this seam­less­ly into the check­out process, offer ample space for cus­tomized mes­sag­ing, and allow you to man­age mul­ti­ple cam­paigns simultaneously.


2

. Meet Donors Where They Are

Very few non-prof­its, the­atres and per­form­ing arts cen­ters have the bud­get to con­duct mas­sive out­reach cam­paigns, which can some­times be dis­heart­en­ing around dona­tion sea­son. If only you could reach those gen­er­ous phil­an­thropists who seem to be fund­ing every­one else in the com­mu­ni­ty! But accord­ing to TRG Arts, which has con­duct­ed two decades worth of research on this top­ic, loy­al donors are not found — they are made. Con­sid­er using the ​"Try­er, Buy­er, Advo­cate™" mod­el as a way to seg­ment and more effec­tive­ly tar­get your audi­ence with dif­fer­ent forms of com­mu­ni­ca­tion designed to keep them mov­ing up the ladder.
"

Try­ers" are sin­gle-tick­et pur­chasers or sin­gle-event atten­dees. For most per­form­ing arts venues, ​

"

try­ers" com­prise the largest share of all stakeholders.

"

Buy­ers" take the next step — not only do they vis­it more than once, but they're also more like­ly to sign up for a spe­cial class or membership.

"

Advo­cates" are not just donors – they're your biggest fans, and your voice in the community.
The stronger the con­nec­tion with your patrons, the more rev­enue-gen­er­at­ing oppor­tu­ni­ties can be real­ized for an orga­ni­za­tion, and the same goes for your fundrais­ing cam­paigns. It should go with­out say­ing that advo­cates should be the main tar­gets for your tar­get­ed mail­ings and cam­paigns; how­ev­er, fea­tures like Round Up can help engage your try­ers and cre­ate more mean­ing­ful rela­tion­ships right at the moment of pur­chase. We've ana­lyzed the data on Round Up dona­tions made through our box office tick­et­ing soft­ware and found that cus­tomers are actu­al­ly more gen­er­ous than you may think (check out our blog post on microdona­tions for more information).
It's also impor­tant to know the right time to start tar­get­ing buy­ers along­side your loy­al advo­cates. A box office tick­et­ing sys­tem with ful­ly inte­grat­ed fund man­age­ment fea­tures can help you track giv­ing trends and give you bet­ter insight as to when to make ​"the ask." In 2017, Non­prof­its Source report­ed that the arts was one of the caus­es that expe­ri­enced the largest jump in con­tri­bu­tions among donors in the USA, increas­ing 8.7% to $19.51 bil­lion. With dona­tions to the arts on the rise, now is the time for per­form­ing arts insti­tu­tions to be bold and entice new donors.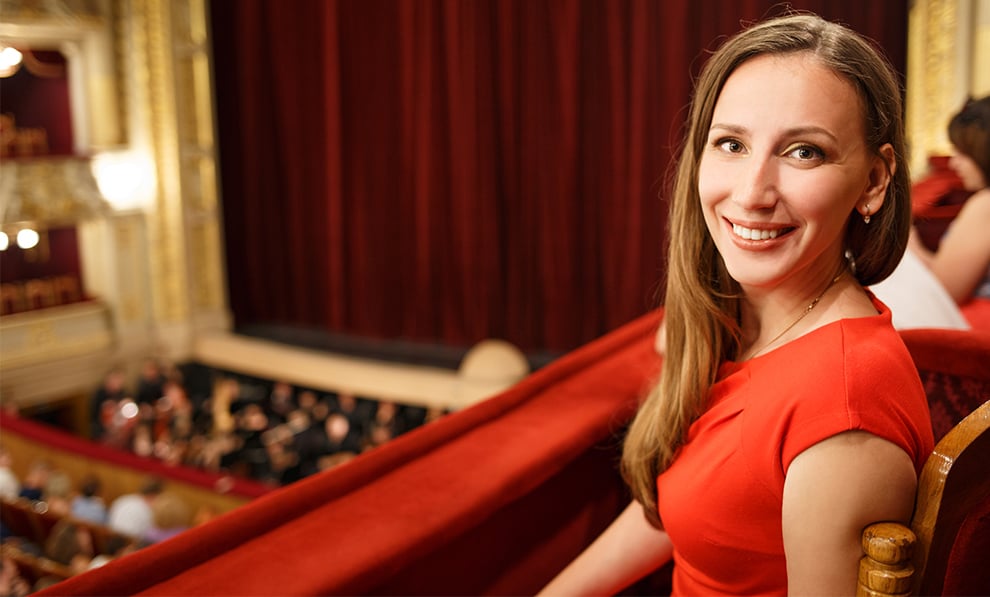 3

. Inte­grate Fund Man­age­ment and Ticketing

Knowl­edge is pow­er, and a robust and well-main­tained donor data­base is an essen­tial part of insti­tu­tion­al mem­o­ry. But when data­bas­es live in sep­a­rate silos, it's hard for devel­op­ment and mar­ket­ing to coor­di­nate their efforts. By main­tain­ing accu­rate patron records, every mem­ber of your team – from the newest hire to a found­ing part­ner – can have access to vital pieces of infor­ma­tion, such as who gives, when they last gave and what moti­vat­ed their dona­tion. Our acces­so ShoWare box office tick­et­ing sys­tem allows you to gain access to pow­er­ful patron data via our patron val­ue report­ing func­tion, which con­sol­i­dates tick­et­ing his­to­ry, mem­ber­ship his­to­ry, and dona­tion his­to­ry. Dona­tions are ful­ly inte­grat­ed with your patron records, help­ing oper­a­tors nar­row in on the unique iden­ti­ties with­in their donor base and effec­tive­ly com­mu­ni­cate in the future. All infor­ma­tion remains a per­ma­nent part of your sys­tem and can be export­ed to a CSV file for use in third-par­ty software.


You can also use your box office tick­et­ing sys­tem to stream­line the donor acknowl­edge­ment process. No more mail merges and fran­tic enve­lope stuff­ing before donors begin call­ing dur­ing tax time. Take away the frus­tra­tions of export­ing dona­tion lists to send out indi­vid­ual donor emails once per week, month or quar­ter with auto­mat­ed thank you emails. With the right box office tick­et­ing sys­tem, you can eas­i­ly cre­ate and auto­mat­i­cal­ly send acknowl­edge­ments that auto-pop­u­late data like patron name, date, dona­tion amount, tax ID and con­tact information.

A tick­et­ing sys­tem with ful­ly inte­grat­ed fund man­age­ment can also help you eas­i­ly ​"make the ask" at your box office with built-in prompts for your staff. It's hard­er to say no to a human, and these small­er dona­tions will get the cus­tomer into the poten­tial donor pool for the future. Users can be prompt­ed to select a spe­cif­ic dol­lar amount or ​"not at this time" before con­tin­u­ing to com­plete the sale, and you can even cus­tomize inter­nal mes­sag­ing for spe­cif­ic per­for­mances (for exam­ple, all hol­i­day shows could have the mes­sage ​"Ask every patron if they would like to donate $5 to our Com­mu­ni­ty Cares Cam­paign for the Holidays."
4

. Craft Unique Incentives


Once you can pin­point where your audi­ence mem­bers are in their jour­ney towards advo­ca­cy, it's impor­tant to tai­lor your prod­uct offer­ings and donor incen­tives to turn first-time guests into life­long sup­port­ers. In order to tru­ly dif­fer­en­ti­ate your­self from oth­er insti­tu­tions, take the time to ana­lyze your inter­nal resources and iden­ti­fy the perks your insti­tu­tion is unique­ly qual­i­fied to offer.

While oth­er orga­ni­za­tions out­side of this mar­ket may be pigeon­holed into offer­ing stan­dard brand­ed give­away items, there are edu­ca­tion­al and social oppor­tu­ni­ties that per­form­ing arts insti­tu­tions are unique­ly qual­i­fied to pro­vide. Social oppor­tu­ni­ties may include din­ners with the cast of a play, bal­cony seats, invi­ta­tions to open rehearsals and recog­ni­tion in print­ed mate­ri­als, or con­sid­er edu­ca­tion­al oppor­tu­ni­ties like back­stage tours or work­shops with your cast and crew. Check out our blog on ​"How to Sell Tick­ets Using the Prin­ci­ple of Scarci­ty" for more ideas.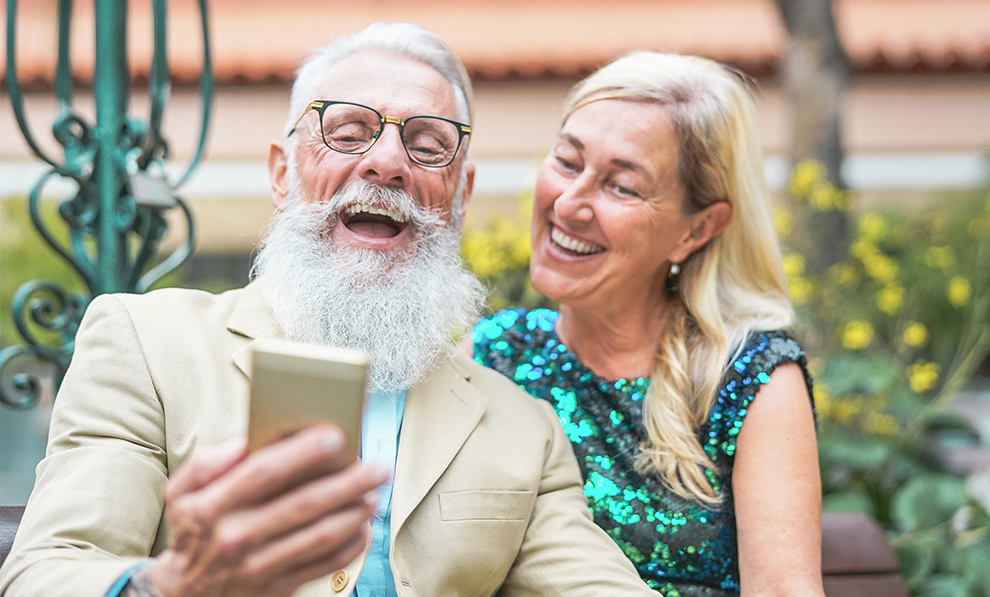 5

. Tell Mem­o­rable Stories

Your donors give because they feel con­nect­ed with your orga­ni­za­tion. Telling sto­ries that include vivid details and tap into your donors' emo­tions will help make this act of giv­ing feel even more significant.
Be spe­cif­ic: One of the most pow­er­ful ways to tap into donors' sense of agency is to cre­ate mul­ti­ple cam­paigns that cor­re­spond to spe­cif­ic goals. Instead of a gener­ic cam­paign, cre­ate a ​

"

Schol­ar­ship Cam­paign," ​

"

The­atre Restora­tion Cam­paign," ​

"

Cos­tume Cam­paign," or ​

"

Send a Child to Sum­mer Camp Campaign."
Use humor when appro­pri­ate: Humor is also a fan­tas­tic way to both cap­ture atten­tion and fos­ter a sense of con­nec­tion to the com­mu­ni­ty. Bor­row­ing an exam­ple from one of our clients: would you be more inclined to donate $

5

to a fundrais­ing cam­paign for new seats, or a cam­paign that unites peo­ple with a ral­ly­ing cry to ​

"

Save the Glutes?" The lat­ter would cer­tain­ly lend itself more nat­u­ral­ly to viral social media sharing.
Per­form­ing arts insti­tu­tions have unique resources at their fin­ger­tips that go hand-in-hand with opti­miz­ing dona­tion cam­paigns for effi­cien­cy. Does your box office tick­et­ing sys­tem give you the tools you need to build loy­al cus­tomers and max­i­mize your fundrais­ing efforts? Con­tact us today to learn how you can sell more tick­ets and increase rev­enue with our acces­so ShoWare box office tick­et­ing system.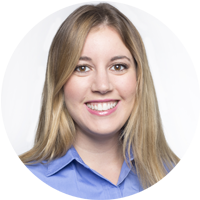 Katie Reil­ly — Dig­i­tal Mar­ket­ing Manager
Katie joined the acces­so team in 2016 and man­ages our con­tent and pres­ence online. She began her career work­ing in mar­ket­ing and group sales for the old­est con­t­in­u­ous­­ly-oper­at­ed the­atre in the Unit­ed States where she man­aged many mail merges, let­ter-fold­ing and enve­lope-stuff­ing cam­paigns. When she's not strate­giz­ing our dig­i­tal cam­paigns, Katie enjoys trav­el­ing, dance par­ties with her tod­dler and hus­band (and some­times their fluffy orange cat), and keep­ing the local Whole Foods cheese counter in business.