How to Sell More Tickets Using the Principle of Scarcity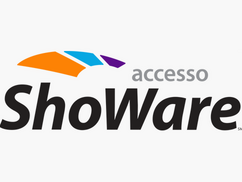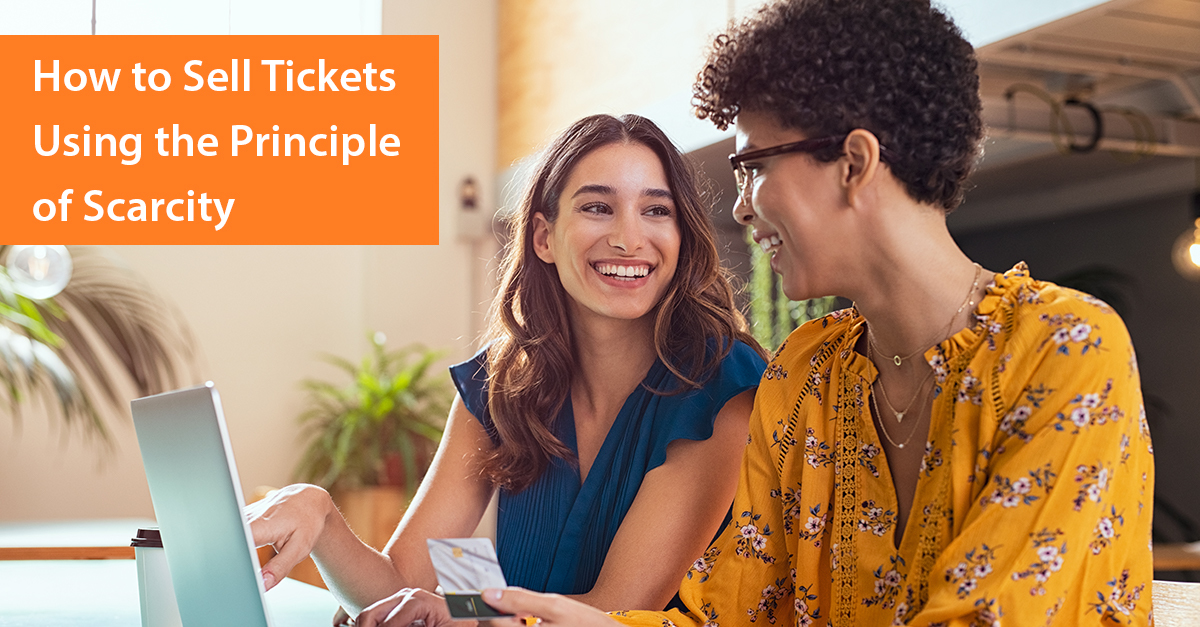 Scarci­ty is a pow­er­ful dri­ver in pur­chas­ing behav­ior. Con­sumers tend to place addi­tion­al val­ue on items they believe are in lim­it­ed sup­ply or dif­fi­cult to acquire, mak­ing them more inclined to pur­chase. If you're not lever­ag­ing the prin­ci­ple of scarci­ty to sell tick­ets and pro­mote events at your venue, you are miss­ing out on a great oppor­tu­ni­ty! (See what we did there?). Read on to dis­cov­er new ideas for using scarci­ty in your mar­ket­ing pro­mo­tions so you can sell more tick­ets, increase rev­enue and reach new audiences.
What makes scarci­ty so effective?
Our desire to have what we can­not is deeply ingrained in our psy­cho­log­i­cal make-up. It's why the con­cept of FOMO (Fear of Miss­ing Out) is so per­va­sive. Mar­ket­ing cam­paigns can lever­age this phe­nom­e­non by con­vey­ing a lim­it­ed time to act or lim­it­ed quan­ti­ty avail­able, but it's impor­tant to be real­is­tic and authen­tic with your com­mu­ni­ca­tions. When con­sumers detect that scarci­ty is being arti­fi­cial­ly cre­at­ed, it may quick­ly turn them off. There­fore, the key to using scarci­ty effec­tive­ly is under­stand­ing your audi­ence and what they value.
Pro­vide ear­ly access to purchase
The clas­sic pre-sale mod­el: this is one of the eas­i­est and most authen­tic ways to cre­ate a sense of urgency and a feel­ing of exclu­siv­i­ty in your tar­get audi­ence. Your tick­et­ing inven­to­ry is lim­it­ed, after all, so once it's gone, it's gone! Pre-sales can also help you devel­op part­ner­ships that let you reach new patrons with­out spend­ing a dime. Here are some ideas to get you started:
Make it a pro­gram perk: Use the allure of first access to encour­age patrons to become sea­son sub­scribers or mem­bers of your institution.
Run a pre-sale to past buy­ers: Noth­ing breeds excite­ment like a pre-sale, even if your show isn't a proven crowd-pleas­er. Whether your show is the next Hamil­ton or a super-niche piece, the pow­er to cre­ate the per­cep­tion that tick­ets will move fast is in your hands. Your patrons will appre­ci­ate their inclu­sion in this spe­cial offer and be encour­aged to act now.
Devel­op cor­po­rate spon­sor­ships: There are many dif­fer­ent ways you can work with local part­ners to devel­op effec­tive spon­sor­ship pack­ages that result in up-front rev­enue for your venue and the abil­i­ty to reach new audi­ences. Many of our the­atre clients have been very suc­cess­ful with this. For exam­ple, one client is work­ing with a local office of a large con­glom­er­ate to pro­vide employ­ees access to floor tick­ets

48

hours ear­li­er than the gen­er­al pub­lic, by enter­ing the company's spec­i­fied pass­word dur­ing that window.
Offer cred­it card pre-sales: Like cor­po­rate spon­sor­ships, cred­it card pre­sales let you uti­lize anoth­er company's mar­ket­ing data­base to pro­mote your events, sim­ply by pro­vid­ing access to inven­to­ry before the pub­lic on-sale (and some­times through­out the on-sale).
Part­ner with local groups: This is a great way to enhance your brand rep­u­ta­tion in the com­mu­ni­ty and dri­ve rev­enue for your orga­ni­za­tion. Block off cer­tain sec­tions for groups, set up a pass­word, and have the seats auto­mat­i­cal­ly release after a peri­od of time. We've seen this used suc­cess­ful­ly by our Major League Rug­by clients who part­ner with local high school rug­by clubs and with our the­atre tick­et­ing soft­ware clients who part­ner with high school and alum­ni groups.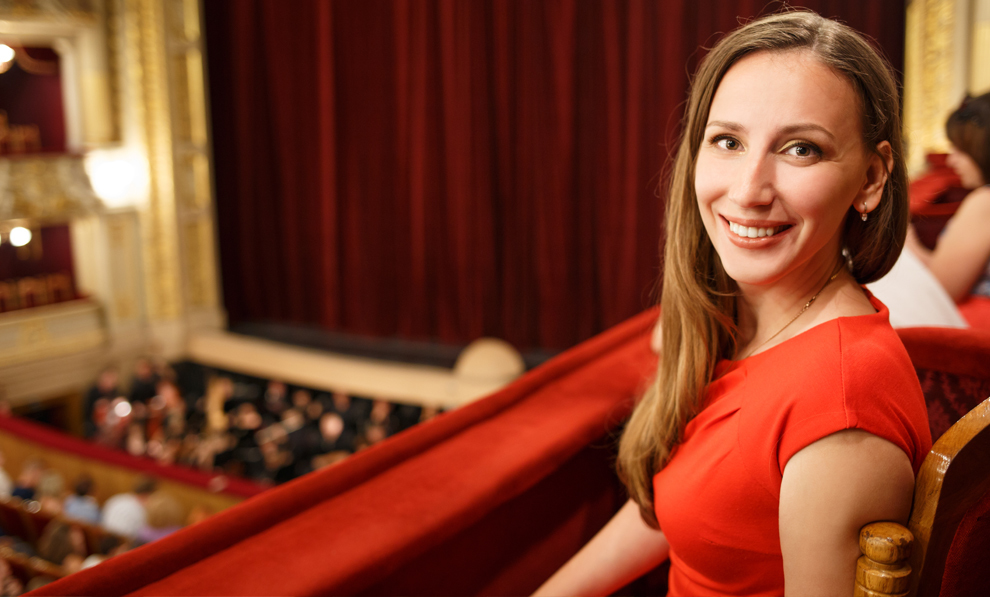 Cre­ate pre­mi­um seating
If you're using one of the meth­ods out­lined above to con­vey a lim­it­ed-time offer, don't miss the oppor­tu­ni­ty to gen­er­ate more rev­enue by cre­at­ing a high­er-val­ue offer using your best assets: your seats! As you know, not all seats in your house are cre­at­ed equal. The tra­di­tion­al method of pric­ing dif­fer­ent sec­tions of seats (like orches­tra, mez­za­nine and bal­cony) is effec­tive, but it ignores all of the intri­ca­cies that encom­pass true demand. Watch our webi­nar on the art and sci­ence of cre­at­ing seat maps for more.
Have a com­e­dy show com­ing up? Sec­tion off the first 15 rows, price them accord­ing­ly, and set up a pass­word-pro­tect­ed pre­sale to an audi­ence of your choos­ing. You can also cre­ate unique con­tests around your most excit­ing seats such as this exam­ple from a hock­ey team: They set up an ​"Offi­cial Fan of the Game" pro­mo­tion where fans could enter a con­test and receive a unique code, but only the win­ning code allowed the fan access to the cov­et­ed prime seats com­plete with sig­nage, sil­ly props and spe­cial recog­ni­tion at the game. Great idea — great marketing!
How does this work in your tick­et­ing sys­tem? Loca­tion-based qual­i­fiers allow you to carve out spe­cif­ic inven­to­ry for your VIPs. Iden­ti­fy your most valu­able seats and con­trol what qual­i­fi­ca­tions a pur­chas­er must meet in order to buy them, whether it's a mem­ber cre­den­tial, a pass­word or a one-time access code.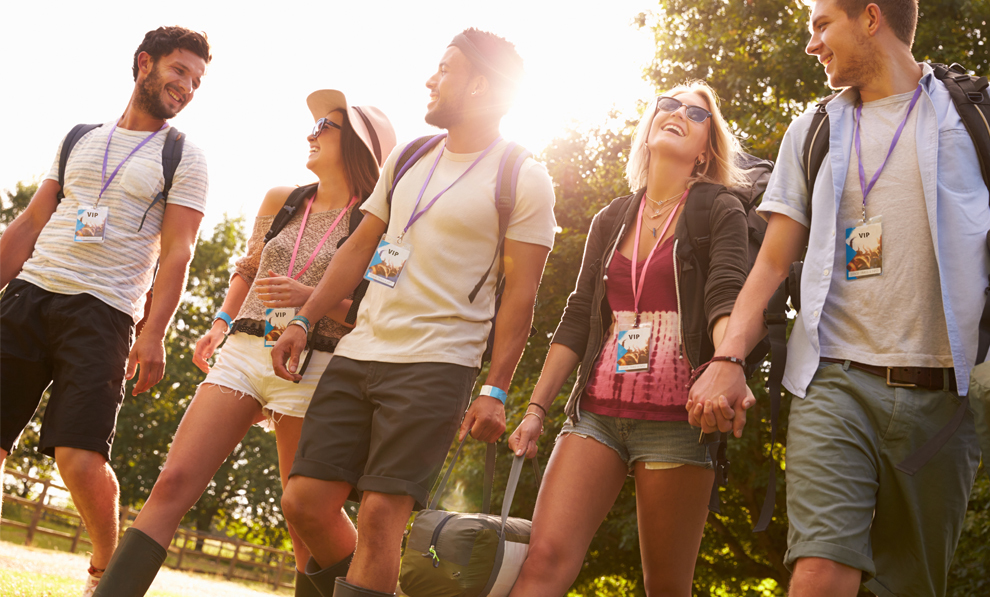 Offer
VIP

experiences

We are in the midst of an Expe­ri­ence Econ­o­my, a term first coined by the Har­vard Busi­ness Jour­nal in 1998 to refer to a shift in con­sumer spend­ing from mate­r­i­al goods to expe­ri­ences. Decades lat­er, research still sup­ports this idea that con­sumers are inter­est­ed in expe­ri­ences and will­ing to pay for them: a study by the Har­ris Group found that 72% of Mil­len­ni­als would rather pur­chase expe­ri­ences than mate­r­i­al items, and in recent years, con­sumer spend­ing on expe­ri­ences has grown 1.5 times faster than over­all per­son­al con­sump­tion spend­ing and almost 4 times faster than spend­ing on goods (McK­in­sey). As a venue, you have a great oppor­tu­ni­ty to cap­i­tal­ize on these trends as well as the prin­ci­ple of scarci­ty by offer­ing unique VIP expe­ri­ences in lim­it­ed quantities.


VIP expe­ri­ences can include any­thing from the best seats in the house to Meet & Greets, lounges, pre-show par­ties, com­pli­men­ta­ry bev­er­ages and meals, spe­cial table ser­vice, auto­graphed mer­chan­dise, shut­tle rides to the venue and more. Think about ways to pro­vide exclu­sive expe­ri­ences that are rare, like watch­ing your play­ers warm up around your are­na, lis­ten­ing to a pre-show sound­check or attend­ing a Q&A ses­sion with the show's director.

Try offer­ing dif­fer­ent tiers of VIP pack­ages to give your patrons flex­i­bil­i­ty to choose the option that's best for them. For exam­ple, your base­line VIP pack­age could offer an exclu­sive meet and greet expe­ri­ence, but you could struc­ture a pre­mi­um VIP tier above this that includes seat­ing in the first row.
Bun­dle in every­day perks
Spend some time think­ing about what your venue has to offer (espe­cial­ly items that are in high demand and lim­it­ed sup­ply) and cre­ate pack­ages or cross-sell around them as part of your pre-sales. A great exam­ple is pre­mi­um park­ing: use the add-on piece in the bas­ket to pro­mote an offer like ​"pre-sale pur­chasers have first access to pre­mi­um park­ing! Click here to add a park­ing pass to your pur­chase before these spots sell out dur­ing gen­er­al sales." Not only will this help you pro­mote your pre-sale but it will also gen­er­ate addi­tion­al up-front revenue.
There are end­less ways that you can bun­dle in every­day perks to give your patrons a bet­ter expe­ri­ence at your venue (that you can also mon­e­tize to your ben­e­fit). The key to lever­ag­ing the prin­ci­ple of scarci­ty in the process is to make these ​"lim­it­ed time offers" or only make them avail­able to a spe­cif­ic audi­ence. For exam­ple, one of our casi­no clients is part­ner­ing with a local mag­a­zine to cre­ate a ​"Ladies Night Out" event where their sub­scribers can receive access to tick­ets in a spe­cif­ic loca­tion and a free drink tick­et when they input their unique pass­word. This is a great way to cre­ate a unique expe­ri­ence that gen­er­ates tick­et sales and helps you eval­u­ate mar­ket­ing ROI. What if you have cer­tain seats that are dif­fi­cult to sell? Try a tac­tic from the sports space: sec­tion off seats and throw in a com­pli­men­ta­ry item, ​"click here and enter code FREE­TEE to pur­chase up to 4 val­ue-sec­tion tick­ets at $15 each, and get a free shirt on game day." Run a flash sale on social media or in an email cam­paign and watch the sales come in! A free t‑shirt could eas­i­ly be sub­sti­tut­ed for any­thing your venue has to offer, whether it's a snack or drink coupon (as in our ​"Ladies Night" exam­ple), a mer­chan­dise cred­it or some of those cof­fee mugs you ordered five years ago that are sit­ting in the closet.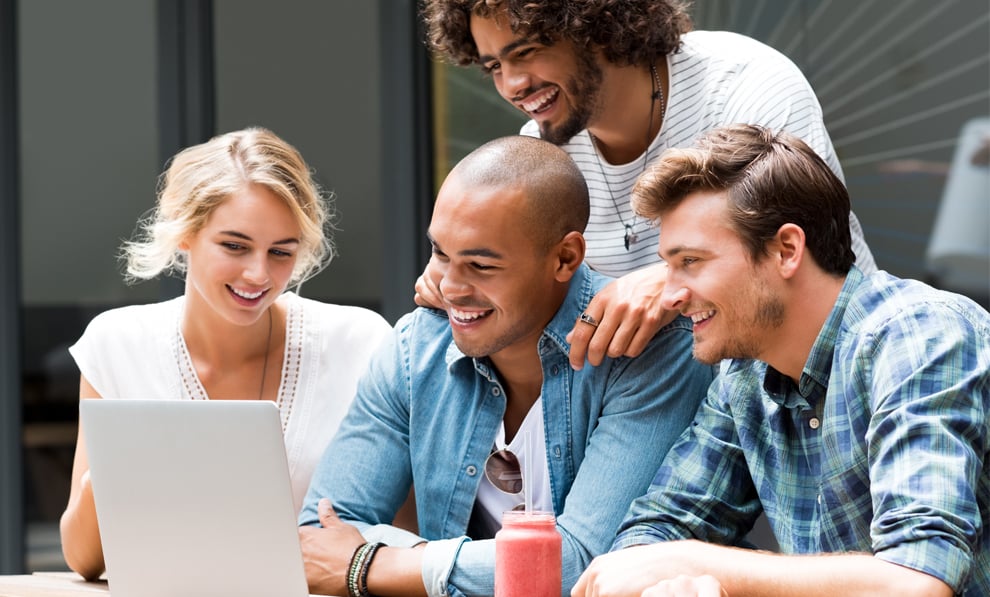 …All at the same time!
The real win for the box office is the abil­i­ty to roll out all these ideas sim­ply and effi­cient­ly, using loca­tion-based qual­i­fiers. Loca­tion-based qual­i­fiers can sim­pli­fy offer­ing both your pack­age sales and your sin­gle tick­et sales at the same time. You can orches­trate mul­ti­ple pre-sales at the same time; one for the Fan Club, one for your Mem­bers, one for Groupon, etc.
Qual­i­fiers also allow you to facil­i­tate seam­less group sales: grab 25 seats for that bach­e­lorette par­ty, make the pass­word the bride's name, and let the group mem­bers go online and buy their tick­ets indi­vid­u­al­ly. Group mem­bers love the abil­i­ty to choose their own seats and make pay­ment online, and your venue ben­e­fits from receiv­ing more names to fol­low up with rather than just the con­tact infor­ma­tion of the group leader.
Does your tick­et­ing sys­tem sup­port the abil­i­ty to facil­i­tate mul­ti­ple pre-sales, devel­op robust part­ner­ships and sell seam­less­ly to groups? At acces­so, we believe that tech­nol­o­gy should be the solu­tion, not the prob­lem. If you're inter­est­ed in tak­ing your tick­et­ing oper­a­tions to the next lev­el, let's talk!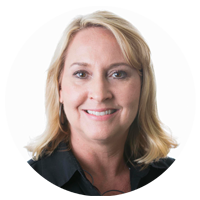 Wen­di Yanez – Direc­tor of Sales, Major Accounts
Wen­di Yanez is an expe­ri­enced tech­nol­o­gy sales pro­fes­sion­al with 20+ years of expe­ri­ence in the online tick­et­ing soft­ware and data man­age­ment indus­try. Wen­di joined the acces­so team in 2010 as Direc­tor of Sales and brings a proven record of suc­cess in work­ing with clients in a con­sul­ta­tive role to imple­ment inno­v­a­tive solu­tions that dri­ve prof­itable growth. Wen­di has per­son­al­ly man­aged the accounts of sev­er­al pre­mier Per­form­ing Arts Cen­ters, top Fairs, Fes­ti­vals and City-owned facil­i­ties, and is a grad­u­ate of the Uni­ver­si­ty of Cal­i­for­nia at San­ta Barbara.