accesso Learning Series: A Day in the Life of a Skier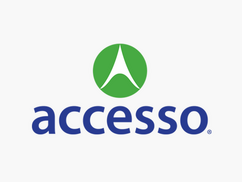 One of the biggest chal­lenges fac­ing the ski indus­try today is attract­ing and retain­ing new skiers. In order to keep skiers return­ing and to ensure healthy sea­son pass sales, it's crit­i­cal to focus on deliv­er­ing an out­stand­ing guest expe­ri­ence every step of the way. This involves not only look­ing for oppor­tu­ni­ties to be inno­v­a­tive but also, oppor­tu­ni­ties to min­i­mize fric­tion your guests may expe­ri­ence through­out their vis­it. Watch and learn tips for giv­ing your skiers the best expe­ri­ence pos­si­ble as acces­so Senior Sales Direc­tor George Ham­ble­ton walks us through two very dif­fer­ent guest jour­neys at a ski resort.
The Aver­age First Visit
Let's start by look­ing at how guests are plan­ning their trip to your ski area. For this exam­ple, we have a fam­i­ly of four who are excit­ed to try ski­ing for the first time.
First, they vis­it an aver­age online tick­et­ing site and buy dai­ly tickets.
When they arrive on the moun­tain, it is very busy! There's only

1

tick­et­ing line open for entry.
They make their way to the line for rentals and wait for­ev­er to get their gear.
Because get­ting to the lift took a while, they skip their lessons so they can max­i­mize their time on the moun­tain. They feel rushed and slight­ly frus­trat­ed about how much wait­ing they experienced.
Lunch time rolls around and they herd into line with every­one else wait­ing over

45

min just to order.
They are only able to take two more runs before they have to head out for the day.

In this sce­nario, we missed the oppor­tu­ni­ty to make sure their expe­ri­ence was enjoy­able, one they want to repeat again and again. Let's see what can be done to turn around these missed oppor­tu­ni­ties! You may be sur­prised to find that it all begins with your online tick­et­ing site.

The
3

Com­po­nents of the Guest Experience

The guest expe­ri­ence doesn't just start when your guest arrives. It is actu­al­ly bro­ken into three dif­fer­ent areas: pre-arrival, arrival, and time spent on the moun­tain. Each stage offers your oper­a­tion mul­ti­ple oppor­tu­ni­ties to height­en the guest expe­ri­ence, turn­ing sin­gle day vis­i­tors into repeat guests. Today we'll be look­ing at increas­ing pre-arrival com­mit­ment, how lean­ing into your tech­nol­o­gy can help reduce long lines, and how per­son­al­ized com­mu­ni­ca­tion can enhance the guest experience.

Increase Pre-Arrival Com­mit­ment
Your online tick­et­ing site is the first touch­point in help­ing skiers get the most out of their vis­it. Make sure your eCom­merce cre­ates a one-stop-shop for guests look­ing to take advan­tage of their time on the slopes. Keep in mind that every sale com­plet­ed online also equates to one less guest stand­ing in line out­side your tick­et office, reduc­ing the strain on oper­a­tions and free­ing up time to help your staff go the extra mile for your guests.
Cre­ate a One-Stop-Shop
Pre-Arrival com­mit­ment is not just about sell­ing more lift tick­ets and pass­es. It's about giv­ing your guests an oppor­tu­ni­ty to plan their entire day on the slopes in advance. The first part of this is mak­ing your eCom­merce allows you to sell any­thing: dai­ly admis­sion tick­ets, sea­son pass­es, ski lessons, rentals and even F&B.
High­light Spe­cial Expe­ri­ences that Add Val­ue
Adding options for up-sells, cross-sells, and quick-sells can pos­i­tive­ly impact your guest expe­ri­ence. High­light spe­cial events hap­pen­ing or pro­vide guests with the oppor­tu­ni­ty to book one-of-a-kind experiences.

Get Guests Out of Lines and On the Moun­tain Faster
Your guests want to max­i­mize their time enjoy­ing every­thing your venue has to offer. Let's look at a few com­mon areas of con­ges­tion that can seri­ous­ly impact a skier's day. Using the right tools in your online tick­et­ing sys­tem and point of sale tick­et­ing sys­tem can play a major role in elim­i­nat­ing wait times and ele­vat­ing the guest experience.
Sign­ing Waivers: Elim­i­nate tedious paper­work by let­ting your guests sign waivers ahead of time when they are pur­chas­ing lift tick­ets. (Check out our inte­gra­tion with

1

Risk to see how this work).
Rent­ing Gear: Using fea­tures like self-entry kiosks and intu­itive mobile scan­ners can help expe­dite rental agree­ments and check­out. Look for an end-to-end solu­tion that can be cus­tomized to your unique store lay­out, so you don't have to live in dif­fer­ent sys­tems that result in man­u­al work.
Order­ing Food: Food

&

Bev­er­age (F

&

B) Self-Ser­vice kiosks are here! Empow­er your guests to place their own orders, reduce the need for a staffed sale­s­point and let your staff shift their focus to the guest expe­ri­ence. Instead of being bogged down by order entry, your staff can greet guests, help answer ques­tions, check on the sta­tus of orders and even keep the restau­rant neat and clean. Learn more ways to reduce long lines through­out your F

&

B loca­tions here.
Enhance the Guest Experience
Your guests crave per­son­al­ized, immer­sive expe­ri­ences and you can use the data with­in your tech­nol­o­gy sys­tems to engage with them in a real and mean­ing­ful way. Guide your guests to a bet­ter day with com­mu­ni­ca­tions that pro­vide util­i­ty and convenience.
Mobile Apps: Mobile apps can pro­vide a cen­tral­ized area for the infor­ma­tion that guests need (such as resort maps, events and activ­i­ties, points of inter­est, F

&

B infor­ma­tion and ski lessons). Give guests the con­ve­nience of mobile pre-order­ing with access to menu items, express pick-up and the abil­i­ty to view their order history.
Under­stand­ing Your Guests: The sec­ond lay­er around ele­vat­ing the guest expe­ri­ence onsite is real­ly under­stand­ing who your guest is and how they are spend­ing their time, and pro­vid­ing them tools for a fric­tion­less expe­ri­ence onsite. This can be done today by devel­op­ing a cen­tral guest iden­ti­ty and enabling a stored wal­let for all their enti­tle­ments, pass­es and pay­ment methods.
What a Bet­ter Expe­ri­ence Looks Like
Remem­ber that fam­i­ly of four that we intro­duced ear­li­er? Let's ana­lyze their spend­ing pow­er and how a bet­ter expe­ri­ence can affect it.
So let's recap, Fam­i­ly #1: Their jour­ney start­ed with a poor eCom­merce expe­ri­ence, fol­lowed by long lines at the tick­et win­dow, rental shop, and restau­rant. They end­ed up frus­trat­ed and left our resort right after lunch. We missed a gold­en oppor­tu­ni­ty to make sure their expe­ri­ence was one they want to repeat again and again, so their total spend tops out at $670.
Com­pare that to Fam­i­ly #2 who arrives at a sim­i­lar moun­tain that has addressed the con­cerns we've dis­cussed. This fam­i­ly has a great eCom­merce expe­ri­ence – they buy lift tick­ets and pre-pay for rentals ($240) and lessons ($300). Upon arrival, their tick­ets are scanned in the mobile app so they can skip the line. They go direct­ly to pick up rentals and then head off for their lessons. Their instruc­tor is James and the mobile app tells them exact­ly where to meet him on the resort map – it even sends a noti­fi­ca­tion remind­ing them their les­son is about to start. They pre-order their lunch through the mobile app ($100), arrive at the restau­rant and don't have to wait in line, spend the after­noon ski­ing and pre-order food again for din­ner ($140) before they leave. As they're exit­ing the resort, they get a noti­fi­ca­tion offer­ing them a dis­count­ed bounce back pass ($240) which they're excit­ed to buy since they had such a great day. Their total spend ends up being sig­nif­i­cant­ly high­er than the first fam­i­ly, and we've already recruit­ed them to return and have anoth­er amaz­ing experience.
At acces­so, we believe tech­nol­o­gy should be the solu­tion, not the prob­lem. If you're ready to trans­form the guest expe­ri­ence, dri­ve rev­enue and stream­line oper­a­tions at your ski area, let's chat!
Look­ing for more resources ded­i­cat­ed to the ski indus­try? Check out 7 Tips for Sell­ing More Ski Sea­son Pass­es or our NSAA 2019 Take­aways post, or catch up with us at an upcom­ing event!