Four Takeaways From NSAA 2019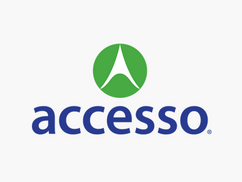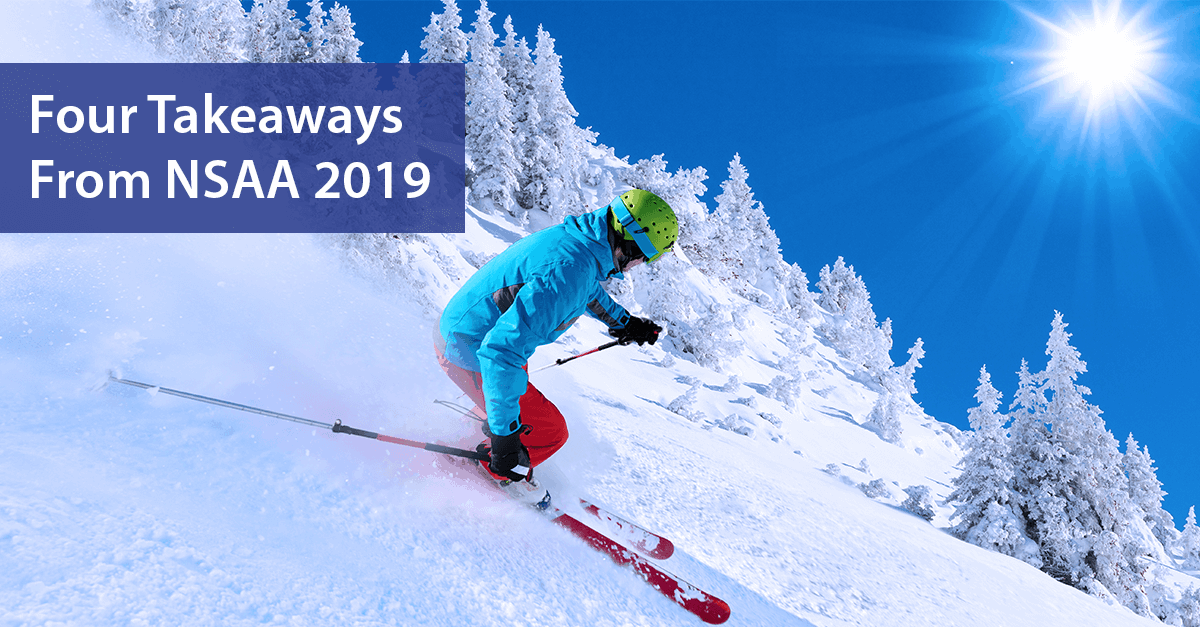 Last week, the acces­so team trav­eled to sun­ny San Diego for the 2019 Nation­al Ski Areas Asso­ci­a­tion Tradeshow and Con­fer­ence to meet with some of the great­est minds in the indus­try. We left the event feel­ing inspired and excit­ed about the future of the ski indus­try! Read on to hear why.
1

. The ski indus­try is evolv­ing, and guest expec­ta­tions are changing.

It's no secret that Baby Boomers are phas­ing out of the ski indus­try while Mil­len­ni­als and Gen­er­a­tion Z are com­ing in, and the 2017 – 2018 data con­firms this. Only 12% of 2017 – 2018 ski par­tic­i­pants were Boomers where­as Mil­len­ni­als and Gen­er­a­tion Z rep­re­sent­ed a whop­ping 62% of all skiers. In order to meet chang­ing guest expec­ta­tions, it's crit­i­cal to under­stand the dif­fer­ent ways that these younger gen­er­a­tions expe­ri­ence your ski area and the fac­tors that dri­ve their purchasing.

Com­pared to pre­vi­ous gen­er­a­tions, Mil­len­ni­als are expe­ri­ence-ori­ent­ed and will spend more on expe­ri­ences than mate­r­i­al items, which bodes well for the indus­try at large; how­ev­er, their expec­ta­tions are high. In her pre­sen­ta­tion this week, Traci Mer­cer of Sabre made a pro­found state­ment that, ​"the sin­gle biggest dri­ver of change through­out the trav­el indus­try will be the expec­ta­tions set by non-trav­el expe­ri­ences," and this rings espe­cial­ly true for Mil­len­ni­als. Ski resorts will either evolve to meet these expec­ta­tions or risk falling behind and los­ing the oppor­tu­ni­ty to engage with these guests on a deep­er level.

Con­sid­er the process of book­ing a restau­rant reser­va­tion as an exam­ple. In the past, you would have to call a restau­rant dur­ing the hours they were open, wait for some­one to answer the phone and for them to check avail­abil­i­ty in order to make a din­ner reser­va­tion. Today, with tools like OpenTable and Yelp Reser­va­tions, you can check avail­abil­i­ty across many restau­rants, at any time of the day, and con­firm your vis­it in just a few clicks. If you become accus­tomed to the flex­i­bil­i­ty and con­ve­nience of online book­ings, you will even­tu­al­ly devel­op a pref­er­ence for the providers who offer this. Even ser­vice providers like salons, doc­tors and day­cares allow online booking.

Mil­len­ni­als expect a seam­less online shop­ping expe­ri­ence, whether on mobile or desk­top, that helps them bet­ter plan for their vis­it. Mak­ing items avail­able online and rec­om­mend­ing them through up-sells and cross-sells is not just a way to increase rev­enue for your ski resort – it's also a way to pro­vide help­ful rec­om­men­da­tions to your guests. How­ev­er, the online shop­ping expe­ri­ence is just the begin­ning. Guests want the abil­i­ty to make mobile pay­ments, access apps and receive per­son­al­ized mes­sages that pro­vide con­ve­nience and util­i­ty, which brings us to our next takeaway.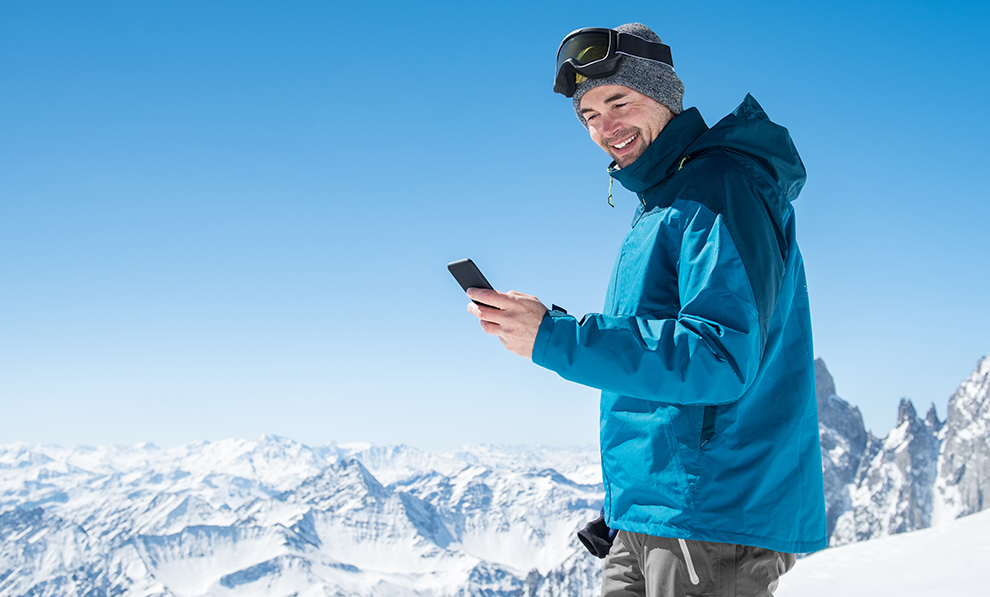 2

. There is a huge oppor­tu­ni­ty to use tech­nol­o­gy to deliv­er bet­ter guest experiences.

In order to be a for­ward-think­ing busi­ness leader, it's impor­tant to view this chal­lenge to meet evolv­ing guest expec­ta­tions as an oppor­tu­ni­ty rather than a threat. Many of the pre­sen­ta­tions this week empha­sized the impor­tance of har­ness­ing tech­nol­o­gy that improves the guest expe­ri­ence. Keynote speak­er Daniel Bur­rus dis­cussed the impor­tance of soft trends ver­sus hard trends: ​"A hard trend is a pro­jec­tion based on mea­sur­able, tan­gi­ble, and ful­ly pre­dictable facts, events or objects. It's some­thing that will hap­pen: a future fact that can­not be changed." (Bur​rus​.com) Hard trends can­not be reversed, but soft trends are oppor­tu­ni­ties that you can influ­ence and cre­ate. Stay­ing in touch with hard trends will help your ski area bet­ter under­stand and pre­dict con­sumer behav­ior so that you are pre­pared to cap­i­tal­ize on these oppor­tu­ni­ties before it is too late. Some of the tech­nol­o­gy-dri­ven hard trends that present sig­nif­i­cant oppor­tu­ni­ties for the ski indus­try include wear­ables and appli­ca­tions, mobile bank­ing and pay­ments, loca­tion-aware­ness and big data.

The time has come for the ski indus­try to embrace tech­nol­o­gy that allows for a more per­son­al­ized guest expe­ri­ence from start to fin­ish. Those of you who attend­ed our pre­sen­ta­tion by acces­so Exec­u­tive Vice Pres­i­dent of Sales & Mar­ket­ing, TJ Chris­tensen, may find this con­cept famil­iar. Luck­i­ly, tech­no­log­i­cal advance­ments have made man­ag­ing the guest expe­ri­ence eas­i­er than ever before. How can you best lever­age these oppor­tu­ni­ties for your ski resort? Con­sid­er the three pil­lars we out­lined in our pre­sen­ta­tion: pre-arrival com­mit­ment, an ele­vat­ed guest expe­ri­ence onsite and increased per-cap spending.

We touched on this in our first point, but the key part of gain­ing pre-arrival com­mit­ment is the abil­i­ty to sell any­thing — admis­sion, pass­es, expe­ri­ences and events, lessons, rentals and even food and bev­er­age items. Guests want the abil­i­ty to pur­chase every­thing they need pri­or to show­ing up on your moun­tain. The sec­ond part is the abil­i­ty to sell any­where. It's cer­tain­ly impor­tant to make sure your eCom­merce is up to stan­dards, but con­sumers also want to pur­chase where they are, whether it's brows­ing on Google or Tri­pAd­vi­sor, rather than where they have tra­di­tion­al­ly gone. We antic­i­pate wider dis­tri­b­u­tion chan­nels to become more and more impor­tant in the future and empow­er our clients to take full advan­tage of this trend through our Ingres­so tick­et­ing dis­tri­b­u­tion sys­tem.

Regard­ing the guest expe­ri­ence onsite, it is now pos­si­ble to deliv­er cus­tomized infor­ma­tion to guests that help proac­tive­ly answer ques­tions and deliv­er added val­ue. Mobile apps are one way for ski resorts to pro­vide guests exact­ly the infor­ma­tion they need, whether it's a resort map or infor­ma­tion on snow con­di­tions, and they can also be used for cash­less spend­ing, man­ag­ing rentals and lessons, and even pre-order­ing food for express pick-up. The real oppor­tu­ni­ty for deliv­er­ing a per­son­al­ized guest expe­ri­ence comes with using data to tru­ly under­stand who your guest is and how they are spend­ing their time, and using that infor­ma­tion to pro­vide cus­tomized mes­sages and tools for a fric­tion­less expe­ri­ence onsite. This can be done today by devel­op­ing a cen­tral guest iden­ti­ty and enabling a stored wal­let for all their enti­tle­ments, pass­es, and pay­ment meth­ods. Watch our webi­nar to learn more.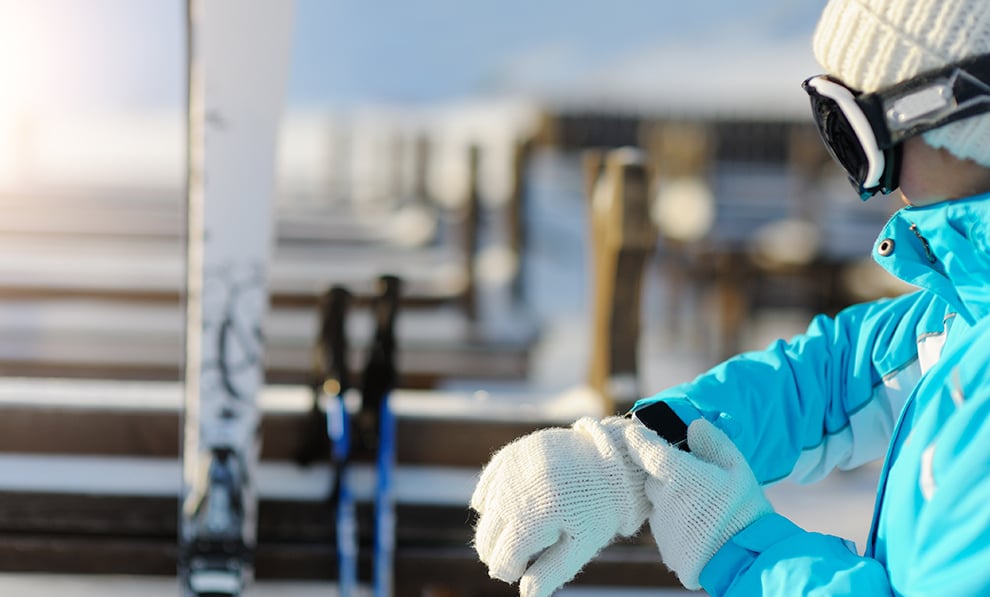 3

. Lapsed par­tic­i­pants may be a wor­thy mar­ket seg­ment to pursue.

It was excit­ing to see this year's sur­vey results from the Kot­tke Nation­al End of Year Sur­vey, espe­cial­ly the num­bers that point­ed to the 4th most suc­cess­ful sea­son on record and an 11% increase in ski vis­its com­pared to the pre­vi­ous sea­son! There were a cou­ple of oth­er sta­tis­tics that drew our atten­tion. The num­ber of lapsed par­tic­i­pants (those who have par­tic­i­pat­ed in the past 10 years but cur­rent­ly do not) dwarfs all oth­er mar­ket seg­ments across the ski indus­try by a sub­stan­tial amount, with esti­mates rang­ing between 7.5−8.5 mil­lion last year. Yet, only 37% of ski areas say they have a spe­cif­ic pro­gram to reach out to lapsed cus­tomers. In most cas­es, these pro­grams were direct­ed pri­mar­i­ly to lapsed passh­old­ers. Don't miss the oppor­tu­ni­ty to re-engage with peo­ple who have vis­it­ed your resort in the past! The right guest man­age­ment tools can help you iden­ti­fy these past guests so your mar­ket­ing team can send a cus­tomized invi­ta­tion to return to your resort
4

. Ski areas still strug­gle with staffing.

Anoth­er theme we heard through­out the week was that ski areas are still strug­gling to find and retain employ­ees. This can cause a seri­ous dis­rup­tion to your cus­tomer ser­vice, but tech­nol­o­gy can help in three major ways. First, give your staff the right tools to make their jobs eas­i­er and deliv­er a bet­ter guest expe­ri­ence. If they're spend­ing too much time learn­ing com­pli­cat­ed sys­tems or deal­ing with con­fus­ing POS inter­faces, they are more like­ly to become over­whelmed and stressed. Don't for­get, these chang­ing expec­ta­tions for improved tech­nol­o­gy extend to your staff, too! Invest­ing in an intu­itive POS will allow your oper­a­tors to process trans­ac­tions quick­ly and effi­cient­ly, allow­ing your guests to get through lines faster.

Sec­ond­ly, choos­ing an enter­prise POS sys­tem pro­vides a con­sis­tent inter­face across all of your sales loca­tions. This allows you to cross-train employ­ees so they can eas­i­ly hop on a tick­et­ing, retail or F&B sale­s­point as need­ed. Empow­er your staff to do more to help while pro­vid­ing them with oppor­tu­ni­ties to engage with cus­tomers in a vari­ety of sit­u­a­tions across your resort.

Final­ly, con­sid­er ways to shift pur­chas­ing from onsite to pre-arrival. By opti­miz­ing your eCom­merce site, you can reduce the bur­den on staff tick­et win­dows onsite. Focus­ing on eCom­merce and improv­ing the user expe­ri­ence online can also help you min­i­mize the num­ber of calls from cus­tomers with ques­tions. Fur­ther­more, by mak­ing more items avail­able for pur­chase online, such as rental items or lessons, you can reduce wait times for guests onsite and the need for staffing POS and let your team focus more on the cus­tomer ser­vice rela­tion­ship. Kiosks, such as our new F&B kiosk, can also be a great way to dri­ve more effi­cient process­es and reduce the staffing burden.

At acces­so, we believe that tech­nol­o­gy should be the solu­tion, not the prob­lem. If you're inter­est­ed in explor­ing how our solu­tions can help you meet grow­ing con­sumer expec­ta­tions and improve the guest expe­ri­ence at your resort, let's talk!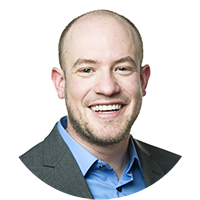 Phil Schwartz — Inside Sales Director
Phil start­ed ski­ing as a col­lege stu­dent in Ver­mont when he real­ized the win­ters would be real­ly long if he did­n't! By his third year, he was mold­ing his class sched­ule in it. After grad­u­a­tion, he moved to Lake Tahoe where he worked in the indus­try for sev­er­al years before join­ing the acces­so team in 2015. He is a big fan of pow­der days in the trees, back­coun­try, and ski­ing with friends.