7 Tips for Selling More Ski Season Passes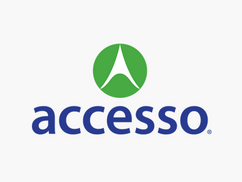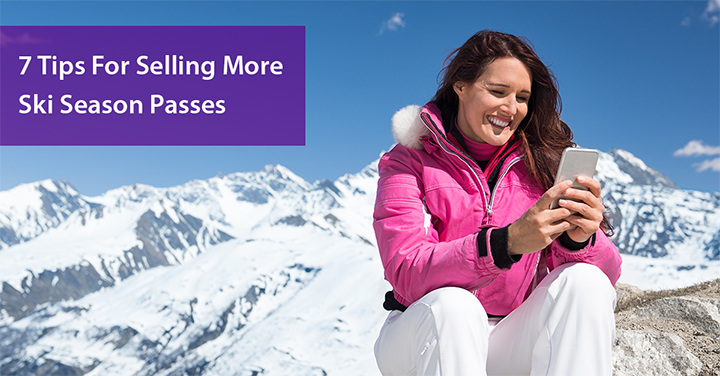 It's the end of snow sea­son and sea­son pass sales are well under­way. Are you focused on the right areas to ensure a strong sale? Read on to dis­cov­er our top sev­en tips for increas­ing ski sea­son pass sales.
1

. Engage your skiers while they're here, and in the moment

Most con­sumers need to be exposed to a mar­ket­ing mes­sage mul­ti­ple times in order for it to be effec­tive. By train­ing your staff to engage with skiers while they are onsite and enjoy­ing every­thing your resort has to offer, you are reach­ing your exact tar­get audi­ence at the opti­mal time – when they're hav­ing fun! Be sure they do not leave with­out receiv­ing the mes­sage that they are wel­comed back. Every sin­gle per­son work­ing at your ski resort should be a mar­ket­ing rep for your sea­son pass­es. From the tick­et­ing agent to the food court cashier, they should always be pro­mot­ing your sea­son pass pro­gram. For exam­ple, as guests are check­ing out at the Food Court, your cashier could be prompt­ed to offer the mes­sage ​"Sea­son Pass hold­ers receive 20% off food, you should con­sid­er a pass for next time!" or ​"If you buy a sea­son today you get 20% of this pur­chase back!" Sim­i­lar­ly, a tick­et sell­er might offer an upgrade at the tick­et win­dow: ​"We can refund your advance pur­chase tick­et and apply that to the pur­chase of a sea­son pass."
2

. Deliv­er per­son­al­ized recommendations

In the future, more of these pro­mo­tions will be deliv­ered elec­tron­i­cal­ly and be much more per­son­al­ized in nature. An expe­ri­ence mar­ket­ing pro­gram allows resorts to push out per­son­al­ized noti­fi­ca­tions to guests when they are in the resort via an app or wear­able, based on who they are, where they are and the time of the day. For exam­ple, you might send a mes­sage to all repeat cus­tomers who aren't yet passh­old­ers just as they are enter­ing the resort offer­ing them a dis­count on a sea­son pass if they pur­chase that day. If your bud­get allows, con­sid­er adding an expe­ri­ence mar­ket­ing plat­form to help dri­ve sea­son pass renewals and pur­chas­es through­out your resort.
3

. Uti­lize up-sells and cross-sells on your eCom­merce site

Up-sell­ing is a remark­ably pow­er­ful and cost-effec­tive tac­tic for dri­ving sea­son pass sales on your eCom­merce tick­et­ing site. Online retail­er Ama­zon once attrib­uted over a third of their rev­enue to upselling, and stud­ies have found that it's 68% more expen­sive to acquire a new cus­tomer than it is to up-sell to a cur­rent one. What does an up-sell look like on a ski eCom­merce site? While the guest is in the pur­chase process for a week­day pass, they can be pre­sent­ed with a pop-up screen that alerts them to the ben­e­fits and cost of an upgrade to an unlim­it­ed pass or adding pass insur­ance, giv­ing them clear infor­ma­tion and an easy choice to nudge them into the next level.

Wor­ried about seem­ing too pushy? Con­sid­er all of the rea­sons why some­one would not pur­chase a sea­son pass. Per­haps they were unaware of all the ben­e­fits your pass offers, or maybe it sim­ply wasn't ​"top of mind" at the moment. As con­sumers, we are bom­bard­ed with mes­sages through­out the day, so it's pos­si­ble that your online shop­per may have sim­ply for­got­ten. An effec­tive up-sell is less of a push and more of a gen­tle reminder that con­veys the rel­a­tive val­ue of one option over the oth­er. Up-sell­ing works best when these pop-up mes­sages are not intru­sive and when the mes­sage of val­ue is clear­ly com­mu­ni­cat­ed. Final­ly, make sure they are easy to swap out for the orig­i­nal choice and add to the cart with min­i­mal clicks. (Look­ing for more tips? Read our blog arti­cle on best prac­tices for up-sell­ing.)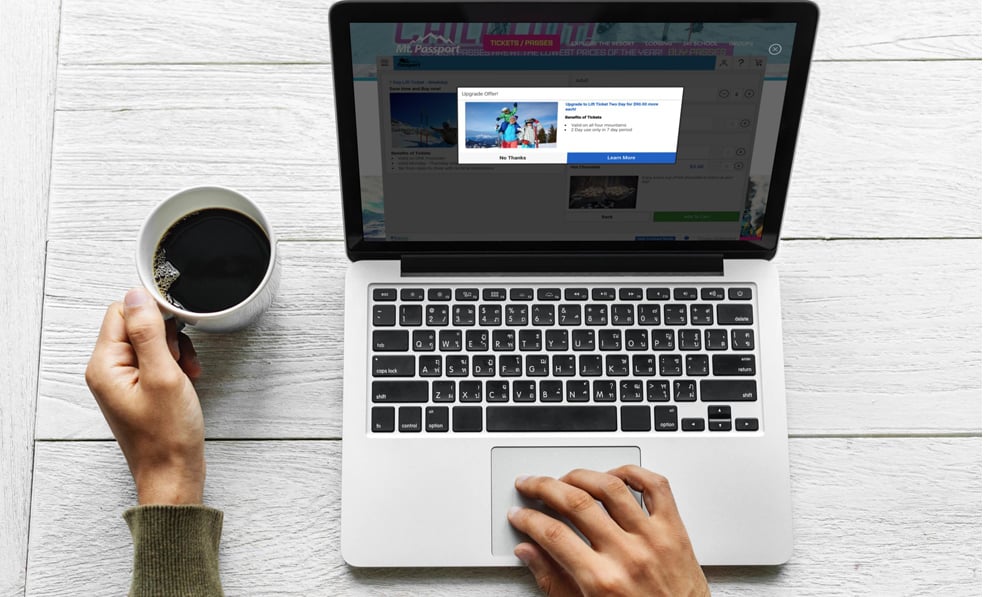 4

. Build val­ue with addi­tion­al benefits

Ben­e­fits are an amaz­ing way to add val­ue to your sea­son pass pro­grams. A cre­ative ben­e­fits pro­gram can lead to a bet­ter guest expe­ri­ence and more rev­enue for you, and ben­e­fits can go a long way in incen­tiviz­ing peo­ple to con­vert to that high­er-val­ue sea­son pass. Some­thing as sim­ple as offer­ing free cof­fee on Wednes­days as part of the pass or adding a free cook­ie in the mid­dle of the sea­son once guests have their pass­es in hand can sur­prise and delight your guests and encour­age them to return sea­son after season.

The pos­si­bil­i­ties of ben­e­fits are end­less. You can add them auto­mat­i­cal­ly to pass­es and tick­ets or even on the fly, and set them to autho­rize based on fre­quen­cy (once a day, once a month, etc.) and expire. Some of the most effec­tive ben­e­fits we've seen offered include things like a month­ly dis­count at the retail shop, 4 free guest tick­ets per sea­son and dis­counts at food venues once a day. Be cre­ative and add as many ben­e­fits as you think would entice passh­old­ers to engage in the annu­al pro­gram! Our Ben­e­fits and Redemp­tions fea­ture is avail­able to acces­so Sir­iusware POS soft­ware clients out of the box, with no addi­tion­al pur­chase required. The best part of our Ben­e­fits and Redemp­tions pro­gram is that it can be added to a pass at any time, even after they have been print­ed. This is sure to please any mar­ket­ing man­ag­er with a pop-up ben­e­fit program.
5

. Add bonus cash

Bonus cash is a great perk to add to any pass pro­gram and can help dri­ve con­ver­sions online while encour­ag­ing spend­ing at your resort. You see those pro­grams dur­ing hol­i­days at restau­rants: ​"Buy $50 in gift cards and, receive a bonus $10." Our clients uti­liz­ing these cam­paigns have found them to be very suc­cess­ful. Whether it's a spring pass sale cam­paign for next sea­son, or a fall push to get a few extra pass sales, why not add bonus cash that the guests can spend on prop­er­ty? With a clear­ly-defined pol­i­cy that pro­hibits bonus cash from being cashed out and only per­mits it to be spent with­in the venue, bonus cash is a clear win.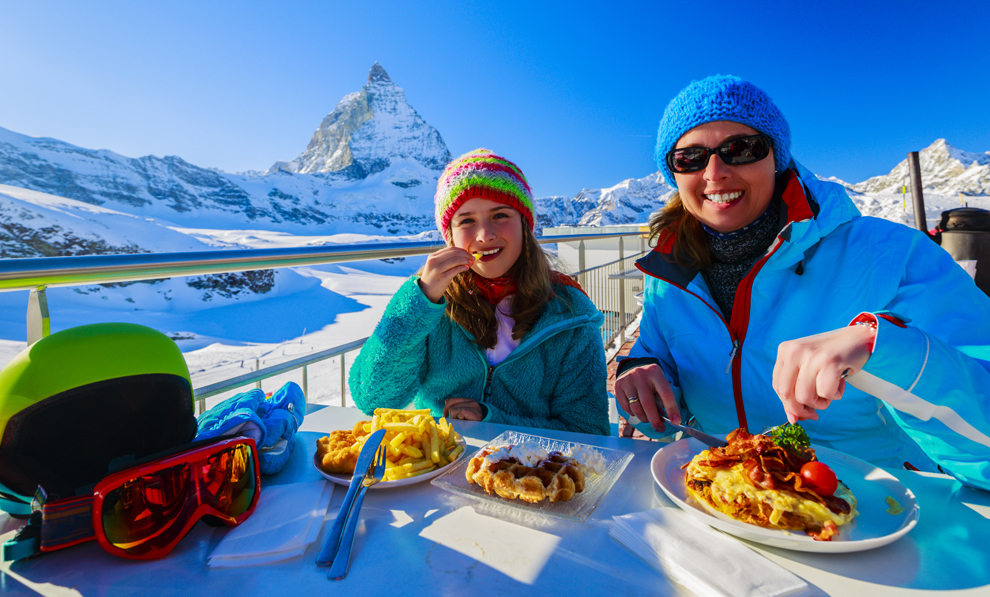 6

. Offer Pay­ment Plans

One of the main rea­sons guests do not buy a sea­son pass is cost. Often, resorts ask guests to foot the entire bill upfront. While this may not be a sig­nif­i­cant expense for a sin­gle passh­old­er, con­sid­er how it would mul­ti­ply for a fam­i­ly of four. Pro­vid­ing your guests with options for flex­i­ble pay­ment terms such as Pay­ment Plans is proven to increase prof­itabil­i­ty. By tak­ing the cost of those pass­es and spread­ing it out over months, you can ease cost con­cerns for indi­vid­u­als and fam­i­lies alike.

A study by Pay­Pal found that 53% of their Pay­Pal Cred­it users (pur­chas­ing on cred­it with a pay­ment plan) would not have made all of their pur­chas­es with­out this fea­ture, so imag­ine the impact this could have on your oper­a­tions. Fur­ther­more, a study by For­rester found that com­pa­nies offer­ing flex­i­ble pay­ment terms saw sales increase by 17% and aver­age orders increase by 21%. There are a num­ber of ways you can con­fig­ure pay­ment plans, whether you require a cer­tain per­cent­age of the over­all cost as a down pay­ment, spread out the cost over twelve months or even offer quar­ter­ly pay­ments. You can also use pay­ment plans strate­gi­cal­ly to step into high­er lev­els of mem­ber­ship: for exam­ple, you may choose to offer pay­ment plans only for your high­est-priced, VIP mem­ber­ship (which could include all sorts of spe­cial ben­e­fits like the ideas we list­ed above). Be sure to set up auto­mat­ic noti­fi­ca­tions so that your guests know when their card is going to be charged and avoid any surprises.
7

. Use auto-renewals to gain ongo­ing loyalty

Keep­ing sea­son pass hold­ers com­ing back is impor­tant, so why not make the renew­al process even eas­i­er for cus­tomers and staff alike by offer­ing auto-renewals? Auto-renewals save your guests time and ensure they nev­er have to wor­ry about a lapsed mem­ber­ship or pass. Even sim­ply offer­ing a slight dis­count for those who opt in to auto-renewals can make this an attrac­tive offer that can boost your over­all reten­tion rate sig­nif­i­cant­ly. Remem­ber that bonus cash? You can even add that on if they choose to auto-renew.

While it may be daunt­ing to imple­ment all of these strate­gies simul­ta­ne­ous­ly, focus­ing on just a few that are most rel­e­vant to your ski resort can result in high returns and many sea­son pass­es sold. Ulti­mate­ly, these strate­gies cen­ter around the same core prin­ci­ple: cre­at­ing and high­light­ing val­ue for dif­fer­ent seg­ments of your snow sports enthu­si­asts. By deliv­er­ing on that val­ue, you can achieve a long-last­ing rela­tion­ship with your most loy­al skiers for many years to come. Con­tact us to learn more about how our acces­so tech­nol­o­gy solu­tions can help dri­ve rev­enue and increase loy­al­ty at your ski resort.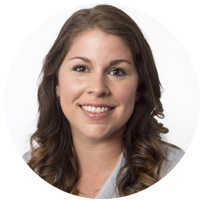 Stephanie Hor­wath – Sales Engi­neer
Stephanie has been with acces­so for 5 years, although she has been famil­iar with our solu­tions for much longer. She first start­ed using our acces­so Sir­iusware solu­tion in 2010 in her role as the Tick­et­ing and Guest Ser­vice man­ag­er at a ski resort. Trav­el­ing the world is one of her biggest pas­sions. When she's not help­ing our clients dis­cov­er inno­v­a­tive ways to use our acces­so solu­tions, she and her hus­band love explor­ing the cul­tur­al and restau­rant scenes in Philadel­phia, spend­ing time with their young daugh­ter and vis­it­ing the beach with their beloved dog.