Ski Tips for Reopening: Your Guide to "Snow Worries" on Opening Day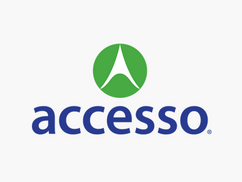 We are liv­ing in unprece­dent­ed times. More like­ly than not, your busi­ness has been impact­ed by the unique events of the world­wide COVID-19 pan­dem­ic. How­ev­er, even in times of eco­nom­ic dis­rup­tion, con­tin­u­ing edu­ca­tion remains crit­i­cal­ly impor­tant. In an effort to con­tin­ue sup­port­ing our client part­ners dur­ing this dif­fi­cult time, we will con­tin­ue shar­ing insights and guid­ance to help you strength­en your busi­ness and serve your val­ued cus­tomers when the time comes to wel­come them back to your venue. Learn more about our COVID solu­tions here.
Prepar­ing to reopen your resort in the midst of the COVID-19 pan­dem­ic is no small task. At acces­so, we've been work­ing dili­gent­ly to help our ski clients around the world plan for a safe, effi­cient and suc­cess­ful reopen­ing. Watch as acces­so Sales Direc­tor Phil Schwartz takes us through the top three things that ski areas should be think­ing about lead­ing into this year's ski sea­son, and read on for your guide to ​"snow wor­ries" on open­ing day!


1

. Keep­ing Every­one Safe

As the COVID-19 cri­sis con­tin­ues, resort oper­a­tors around the globe are focus­ing on reopen­ing plans that will keep both staff and skiers safe. This means lim­it­ing the num­ber of skiers vis­it­ing your slopes every day in a way that does not restrict poten­tial rev­enue. It's eas­i­er than you think with these strategies:
Reduc­ing In-Per­son Trans­ac­tions: The fastest and sim­plest way to reduce in-per­son trans­ac­tions is to take them online! To accom­plish this, your ski area needs an eCom­merce site that can sup­port sell­ing high vol­umes of your prod­ucts in an intu­itive way. Adding the major­i­ty of your offer­ings online can help you gauge and con­trol demand, achieve advanced com­mit­ment and reduce in-per­son trans­ac­tions. Our award-win­ning acces­so Pass­port® online tick­et­ing solu­tion can help make the tran­si­tion to sell­ing online as seam­less as possible.


Tools to Sup­port Reopen­ing Safe­ly: Sell­ing online is only the begin­ning. There are a lot of ways that you can use tech­nol­o­gy to facil­i­tate a safe expe­ri­ence for your guests. The first part of this involves con­trol­ling capac­i­ty, or, man­ag­ing the num­ber of peo­ple at your resort at any giv­en time. Whether it's a sin­gle-tick­et buy­er or a loy­al passh­old­er, you will want your guests to reserve a spe­cif­ic time to vis­it. Uti­liz­ing our flex­i­ble capac­i­ty and timed prod­uct restric­tions, as well as our reser­va­tions func­tion­al­i­ty, you can eas­i­ly con­trol how many peo­ple are at your resort and when. Use capac­i­ties and times can be eas­i­ly shared with our eCom­merce solu­tion so you don't over­sell or don't under­sell either. This also helps your oper­a­tions staff redi­rect guest traf­fic to low­er vol­ume days by offer­ing incen­tives. You may also want to imple­ment access con­trol meth­ods like scan­ning and

RFID

inte­gra­tions as a way to great­ly cut down on guest and staff inter­ac­tions. Con­sid­er oth­er cash­less options to reduce in-per­son trans­ac­tions such as the Cash­less Cards mod­ule in our acces­so Sir­iusware

SM

point of sale solu­tion and mobile food order­ing.


Trans­form the Ski­er Expe­ri­ence with Vir­tu­al Queu­ing: Long lines are a recipe for phys­i­cal dis­tanc­ing chal­lenges, but you can prac­ti­cal­ly elim­i­nate phys­i­cal lines by imple­ment­ing vir­tu­al queu­ing. Beyond encour­ag­ing safe phys­i­cal dis­tanc­ing, vir­tu­al queu­ing also pos­i­tive­ly effects the guest expe­ri­ence since each ski­er will spend more time enjoy­ing your resort instead of spend­ing their day stuck in lines. From rentals to lift lines and even oth­er high traf­fic areas, vir­tu­al queu­ing is a great way to keep skiers safe while allow­ing them to ful­ly enjoy your resort.


Pre-Arrival Waivers: Dig­i­tal­ly col­lect­ing waivers in advance of your guests' arrivals is just anoth­er way to make sure you're keep­ing every­one safe. Whether it is with acces­so or through our part­ners at

1

RISK, the abil­i­ty to col­lect dig­i­tal sig­na­tures and store eas­i­ly-retriev­able copies of waivers in the cloud is a must for every ski oper­a­tion. You can require health waivers be com­plet­ed before a pur­chase can be made to ensure each ski­er vis­it­ing your moun­tain is not putting oth­ers at risk.


2

. Strate­gies for Dri­ving Revenue

This ski sea­son can be just as prof­itable as pre­vi­ous sea­sons for your ski oper­a­tions despite the lim­it on how many skiers you see per day. In order to real­ly dri­ve rev­enue, take advan­tage of help­ful fea­tures on your eCom­merce web­site such as dynam­ic pric­ing, upsells, cross-sells and cart sells. Make sure your guests can see all your offer­ings and any spe­cial bun­dles before they leave the pur­chase process. Our acces­so Pass­port online tick­et­ing sys­tem allows your ski resort to sell any­thing, any­where on any device. Not only is this good for increas­ing pre-arrival com­mit­ment, but it also can allow skiers to add new items or rentals dur­ing their vis­it — even while on the lift to their first slope!

The abil­i­ty to pur­chase more from your resort on the fly allows skiers to spend more dur­ing their vis­it. This is espe­cial­ly true for fea­tures like mobile food order­ing. Mobile food order­ing offers guests a cash­less way to effi­cient­ly order food that can be ready as soon as they reach the bot­tom of the slopes.


3

. Max­i­miz­ing Guest Loy­al­ty – Attract­ing

&

Retain­ing Skiers

As we all know, attract­ing and retain­ing younger gen­er­a­tions of skiers is imper­a­tive for future of the ski indus­try. By curat­ing an unfor­get­table guest expe­ri­ence every step of the way, your ski resort can suc­cess­ful­ly stay ahead of the curve.
Embrace Oppor­tu­ni­ties to Reduce Frus­tra­tion: We've already dis­cussed how a stream­lined and robust eCom­merce web­site can have pos­i­tive effects on get­ting pre-arrival com­mit­ment from skiers. Any aspect of the ski­er jour­ney that you can stream­line ulti­mate­ly helps guests use that time to cre­ate last­ing mem­o­ries at your resort. The more time they have to enjoy a fresh lay­er of morn­ing snow, the more they'll want to come back.
Uti­liz­ing Mem­ber Ben­e­fits: Mem­ber ben­e­fits can go a long way to show your appre­ci­a­tion for passh­old­ers and can be as sim­ple as offer­ing a free hot choco­late on the guest's first vis­it. The right tech­nol­o­gy plat­form will make it easy to dis­trib­ute these, both as part of a passh­old­er ben­e­fit or on the fly, and it should also make just as easy for skiers to redeem.


The Future of Ski
The COVID-19 cri­sis has great­ly accel­er­at­ed tech­nol­o­gy advance­ments for leisure indus­tries, and now one thing has become abun­dant­ly clear: the future of ski involves cre­at­ing a seam­less, intu­itive dig­i­tal expe­ri­ence for your skiers. The Expe­ri­ence Engine (TE2)™ empow­ers ski resorts to offer guests every­thing they need to make the most of their time on the moun­tain, includ­ing detailed resort maps, mobile food order­ing and access to pur­chased items like pass­es or rentals – as well as the abil­i­ty to deliv­er per­son­al­ized real-time mes­sages. Treat each guest like your only guest with rec­om­men­da­tions and spe­cial offers that help your skiers have a tru­ly mem­o­rable expe­ri­ence as they make their way around your resort. A fric­tion­less onsite expe­ri­ence is what skiers are look­ing for, and acces­socan help your ski area deliver.
Watch our learn­ing series video to learn more. If you have any ques­tions or would like to see how our suite of solu­tions can help your venue reopen safe­ly, con­tact us today. We'd love to help!
Look­ing for more resources for ski?