The Science Behind the Guest Experience: Takeaways from the 2019 IAAPA Expo Europe Floor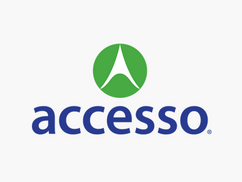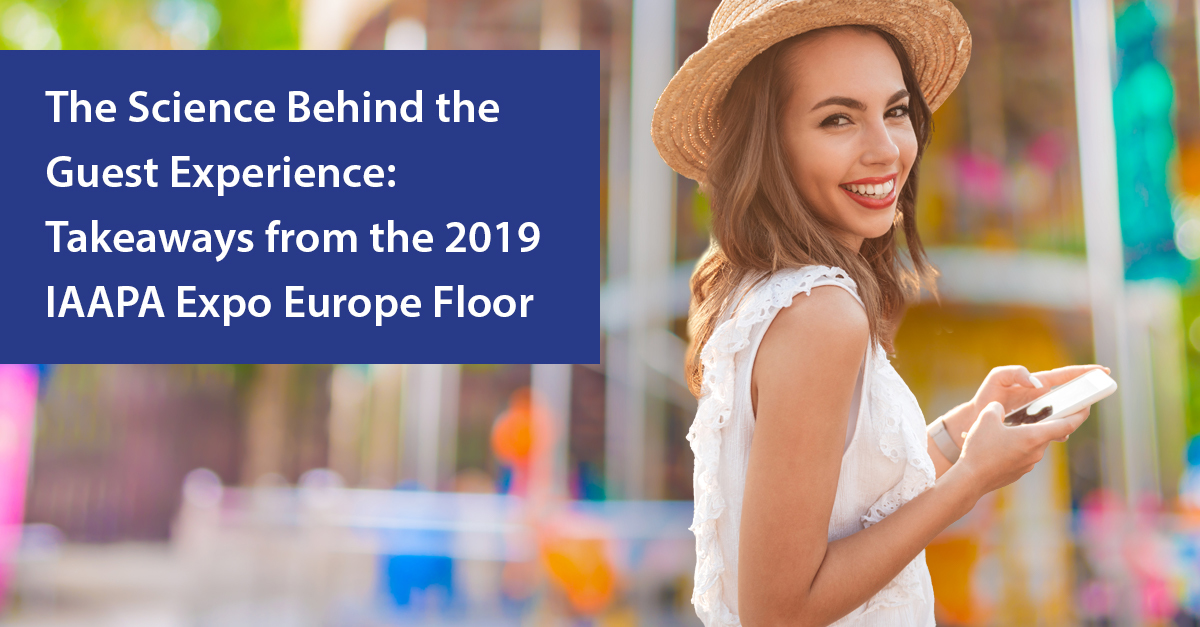 In the theme park and attrac­tions indus­try, there are few things as impor­tant as the hap­pi­ness of our guests. Our indus­try thrives on hap­py vis­i­tors enjoy­ing their time at the park, remem­ber­ing and shar­ing their expe­ri­ences, and return­ing to relive those mem­o­ries and make new ones, time and time again. The ques­tion we should always be ask­ing our­selves is ​"how can we ensure a pos­i­tive guest expe­ri­ence that results in repeat vis­i­ta­tion?" Based on this year's IAA­PA Expo Europe con­ver­sa­tions, this is a ques­tion that many of you are ask­ing. From the edu­ca­tion­al ses­sions to our dis­cus­sions at the booth, there was a height­ened focus on under­stand­ing and trans­form­ing the guest expe­ri­ence. Read on to dis­cov­er our most valu­able insights from the show and see how you can apply them to help you exceed guest expec­ta­tions at your park.
Under­stand­ing the Sci­ence Behind Happiness
Hap­pi­ness can be sub­jec­tive, but there are cer­tain ele­ments that are pre-pro­grammed in every human. In order to max­i­mize the guest expe­ri­ence at your theme park, it's help­ful to know the sci­ence behind hap­pi­ness and how humans process their envi­ron­ment. Sohret Pakis of Polin Water­parks gave a fas­ci­nat­ing talk on the neu­ro-sci­en­tif­ic approach to hap­pi­ness at attrac­tions on Tues­day, and it was one of our favorite ses­sions of the week. Accord­ing to her Five Points of Human Design, all humans are designed to:
Move
Have supe­ri­or social skills
Stay hun­gry
Avoid con­stant stress at all costs
Go beyond their lim­its and step out of their com­fort zones.
With these points in mind, it makes sense that theme parks are uni­ver­sal­ly known as a ​"go-to" place for hap­pi­ness. Parks are designed to get peo­ple mov­ing, approx­i­mate­ly 8 – 15km a day, and to help them burn more calo­ries. They are inher­ent­ly social spaces that bring peo­ple togeth­er, offer­ing oppor­tu­ni­ties for improved com­mu­ni­ca­tion among friends and even chil­dren and par­ents. Our rides, shows and park design can intro­duce guests to com­plete­ly new worlds, sto­ries and expe­ri­ence, let­ting us escape the stres­sors of dai­ly life and some­times, step­ping out­side of our com­fort zones.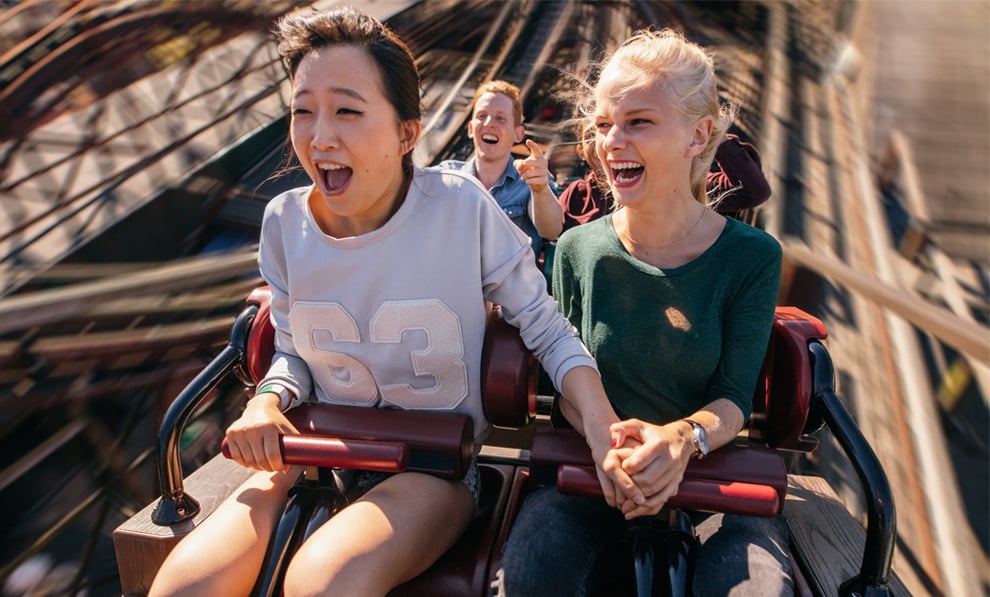 Hap­pi­ness has sev­er­al chem­i­cal com­po­nents: oxy­tocin, cor­ti­sol, adren­a­line and dopamine are four pri­ma­ry con­trib­u­tors, and a guest's over­all hap­pi­ness is influ­enced by expe­ri­ences that trig­ger one or more of these to release. The oxy­tocin hor­mone is bio­log­i­cal and an attach­ment hor­mone that reduces stress and boosts con­fi­dence. The theme park envi­ron­ment can trig­ger oxy­tocin by bring­ing peo­ple clos­er togeth­er and strength­en­ing bonds between fam­i­lies. Cor­ti­sol is released in response to stress, and neg­a­tive­ly impacts hap­pi­ness, where­as adren­a­line is direct­ly tied to engage­ment in thrilling expe­ri­ences. Dopamine has tra­di­tion­al­ly been con­sid­ered the neu­ro­trans­mit­ter for plea­sure, but recent research points to a stronger cor­re­la­tion between the chem­i­cal and moti­va­tion: high­er lev­els of dopamine are asso­ci­at­ed with increased motivation.
So, what does this mean for your theme park? Most of us have at least a basic under­stand­ing of what results in a good expe­ri­ence ver­sus a neg­a­tive one, but it's impor­tant to also think about the phys­i­cal and men­tal impacts that your park envi­ron­ment can have on guests. When a guest is nav­i­gat­ing your park, they are con­stant­ly tak­ing in stim­uli that change these chem­i­cal lev­els — and this hap­pens not only while they are expe­ri­enc­ing your major rides and attrac­tions but through­out every inter­ac­tion along the way. ​"Each and every expe­ri­ence changes us," said Pakis, ​"This has a trans­for­ma­tive impact on our brains." As park oper­a­tors seek­ing to max­i­mize hap­pi­ness and pos­i­tive guest expe­ri­ences, this points to two major takeaways:
It is crit­i­cal­ly impor­tant to reduce fric­tion wher­ev­er we can: A long line at the piz­za shop or at your newest ride can be more than a sim­ple annoy­ance. Depend­ing on the guest's expe­ri­ences and the lev­els of cor­ti­sol released, it can seri­ous­ly impact their day and trans­form their mem­o­ry, lead­ing them to be less like­ly to return in the future.
Guid­ing guests to the right expe­ri­ences for them is vital: Not all guests are alike. What trig­gers an adren­a­line release in one per­son may eas­i­ly trig­ger an unwel­come cor­ti­sol rush in anoth­er. You know your park best, and you know the types of expe­ri­ences that would be enjoyed by dif­fer­ent guest pro­files. The chal­lenge is mak­ing sure that you have a way to edu­cate your dif­fer­ent seg­ments about the expe­ri­ences that would suit them best.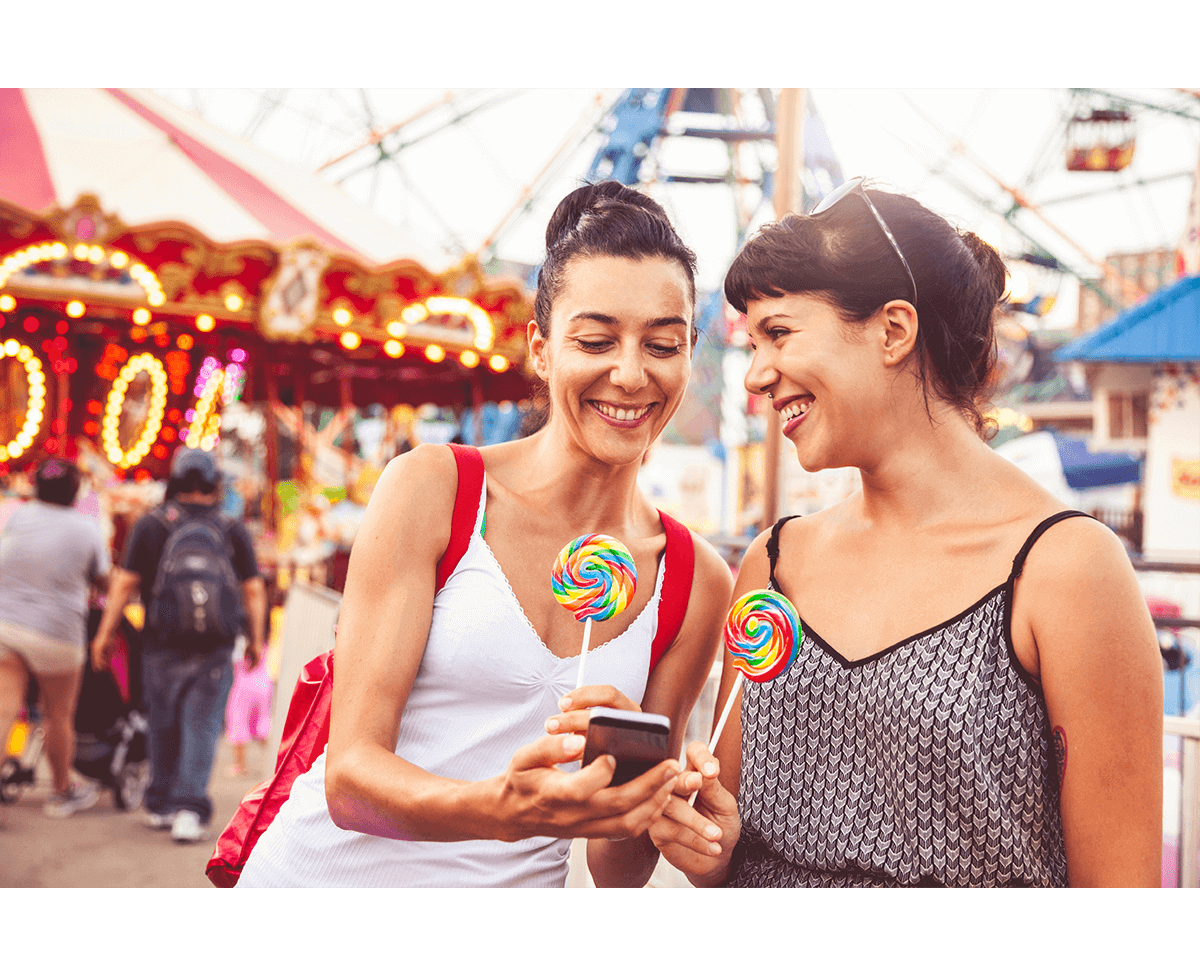 The Need for Per­son­al­ized Recommendations
The solu­tion is to devel­op per­son­al­ized rec­om­men­da­tions, and thanks to new advance­ments in tech­nol­o­gy, this is now eas­i­er than ever before. The way of mak­ing rec­om­men­da­tions in the past has large­ly been based on infer­ences and past per­son­al expe­ri­ences, but infer­ences can in many cas­es be incor­rect — take as an exam­ple, a staff mem­ber who kind­ly points a fam­i­ly in the direc­tion of the children's rides with­out real­iz­ing that mom is a cer­ti­fied thrill-seek­er who was actu­al­ly plan­ning on split­ting off from the group for a while, if she could find some­thing for her fam­i­ly to do near­by. Using actu­al guest data can help you avoid these bias­es and deliv­ers a more per­son­al­ized expe­ri­ence right from the beginning.
In the ​"Per­son­al­iza­tion for the Mass­es" pan­el, we par­tic­i­pat­ed in a live­ly dis­cus­sion with orga­ni­za­tions who have suc­cess­ful­ly used mass per­son­al­iza­tion to cre­ate pos­i­tive mem­o­ries for guests. The gen­er­al con­sen­sus was that, while parks are keen to invest mil­lions in inno­v­a­tive rides, there is a great (and large­ly untapped) oppor­tu­ni­ty to invest in cre­at­ing per­son­al­ized expe­ri­ences and com­mu­ni­ca­tions that are proven to dri­ve rev­enue. Today, mass per­son­al­iza­tion is every­where, and major eCom­merce ven­dors like Ama­zon and Spo­ti­fy have raised the bar for cus­tomer expec­ta­tions. Research shows that well-exe­cut­ed per­son­al­iza­tion can deliv­er 5 – 8 times the return on invest­ment on mar­ket­ing spend and lift sales by 10% or more. Europa Park shared their own expe­ri­ence of send­ing a cus­tomized video mes­sage to every guest (which equat­ed to a whop­ping 20,000 videos). The viral reach was incred­i­ble as each recip­i­ent was com­pelled to share the video with their own networks.
It's becom­ing eas­i­er and eas­i­er to per­son­al­ize the online guest expe­ri­ence in this way, and online tick­et­ing sites present many oppor­tu­ni­ties to pro­vide help­ful rec­om­men­da­tions that dri­ve rev­enue, but what hap­pens when guests actu­al­ly enter your park? Most com­pa­nies find that they lose the abil­i­ty to com­mu­ni­cate with their cus­tomers at all, let alone in a per­son­al­ized way, once a guest enters the front gate.
A guest expe­ri­ence plat­form allows you to build guest pro­files based on pri­or activ­i­ty and use real-time loca­tion data to inter­act with them in a rel­e­vant, per­son­al­ized way. This empow­ers you to make rec­om­men­da­tions that ease fric­tion dur­ing the guest jour­ney, pro­hibit­ing cor­ti­sol release and max­i­miz­ing hap­pi­ness. A fam­i­ly of four fran­ti­cal­ly look­ing for an uncrowd­ed lunch option might be on the verge of a mas­sive cor­ti­sol release, but if you could pro­vide a rec­om­men­da­tion of a qui­eter loca­tion, you can pre­vent those stress hor­mones from releas­ing, mak­ing room for those pos­i­tive, social chem­i­cals like oxy­tocin to flow.
Per­son­al­ized com­mu­ni­ca­tions aren't just about eas­ing fric­tion – they're about pro­vid­ing help­ful sug­ges­tions that can enhance a guest's vis­it (and some­times dri­ve rev­enue for you)! Per­haps you know, based on vir­tu­al queu­ing data, that you have two adults who love thrill rides enter­ing your park: give them an oppor­tu­ni­ty to get their adren­a­line pump­ing quick­ly by let­ting them know your most pop­u­lar coast­er has a short wait. Or sched­ule a mes­sage to your sea­son pass hold­ers who are close to your show venues 30 min­utes before show-time: ​"Hav­ing fun? We know you love shows! There's one start­ing near­by in 30 minutes."
If you can per­son­al­ize the expe­ri­ence, guests spend more, they return again, and they are more like­ly to rec­om­mend to oth­ers. It's tru­ly a win-win.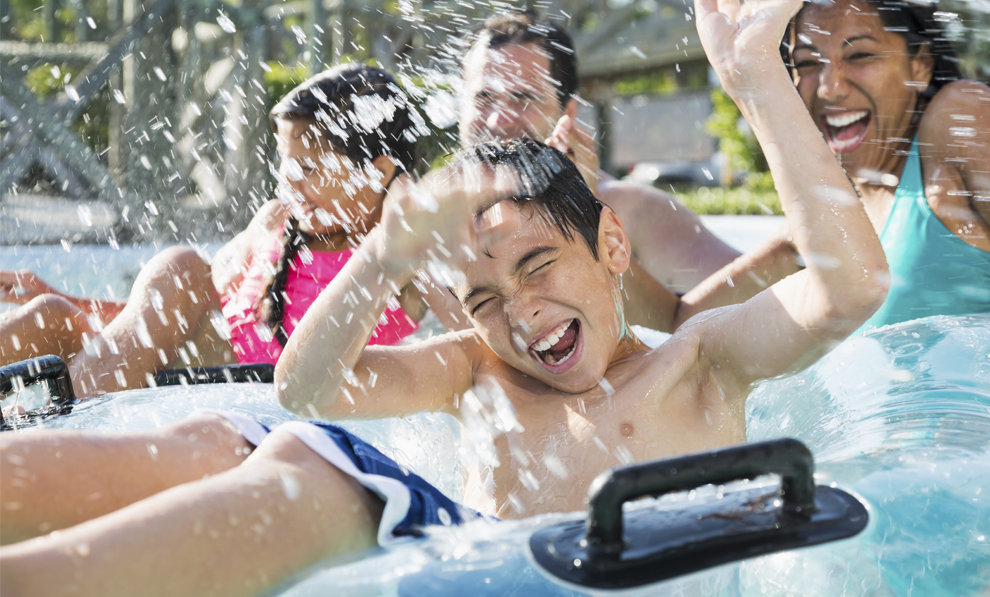 Serv­ing as a Guide for Your Guests
Ulti­mate­ly, when we think about the sci­ence behind hap­pi­ness, we see anoth­er oppor­tu­ni­ty for guest expe­ri­ence tech­nol­o­gy: using per­son­al­ized touch­points to set incre­men­tal goals through­out the guest's jour­ney. It's impor­tant to remem­ber that guests – whether con­scious­ly or sub­con­scious­ly – feel pres­sure to make the most of their time, fit­ting as much as they can in one day. To serve as an effec­tive, valu­able and ulti­mate­ly unfor­get­table guide, oper­a­tors must set inten­tion­al touch­points that pro­vide a frame­work to push guests along in a strate­gic way. With the right tech­nol­o­gy, guests can also take a look back and see what they have ​"accom­plished" in one day.
Fur­ther­more, if you're able to antic­i­pate these points through per­son­al­iza­tion, your inter­ac­tions will res­onate more strong­ly, allow­ing you to play a true role in guests' mem­o­ry for­ma­tion – and to moti­vate them to act. Moti­va­tion hap­pens when your dopamine spikes because you antic­i­pate some­thing impor­tant is about to hap­pen. The brain can be trained to feed from bursts of dopamine sparked by reward­ing expe­ri­ences. When a guest acts on your rec­om­men­da­tion, whether it's from a staff mem­ber or through an app, and they are met with a pos­i­tive expe­ri­ence, this trig­gers a sense of reward. As a theme park oper­a­tor, you cre­ate the dopamine envi­ron­ment, and the brain will do the rest!
Improv­ing the guest expe­ri­ence at your theme park can sound intim­i­dat­ing, but it doesn't have to be. At acces­so, we pro­vide solu­tions that empow­er our clients to cre­ate con­nect­ed guest expe­ri­ences that dri­ve rev­enue. To see how we can help you move your busi­ness for­ward, con­tact us today.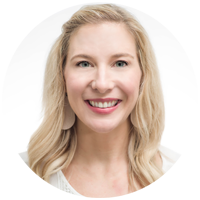 Tara Moran­di — Vice Pres­i­dent, Marketing
Tara joined acces­so in 2011 and leads the mar­ket­ing efforts for the acces­so brand. She began her career in the Leisure Indus­try as a Mar­ket­ing Direc­tor for a water­slide com­pa­ny where she trav­eled the world test­ing water slides like a crash test dum­my! Over the past 8 years, she has been part of the company's five acqui­si­tions and rebrand­ed them under the acces­so umbrel­la. When she's not polic­ing our brand and lead­ing our adver­tis­ing, mar­ket­ing and pub­lic rela­tions strate­gies for us, she enjoys run­ning races, binge-watch­ing Net­flix and hang­ing out at home with her two daugh­ters and husband.