accesso Client Seminar 2019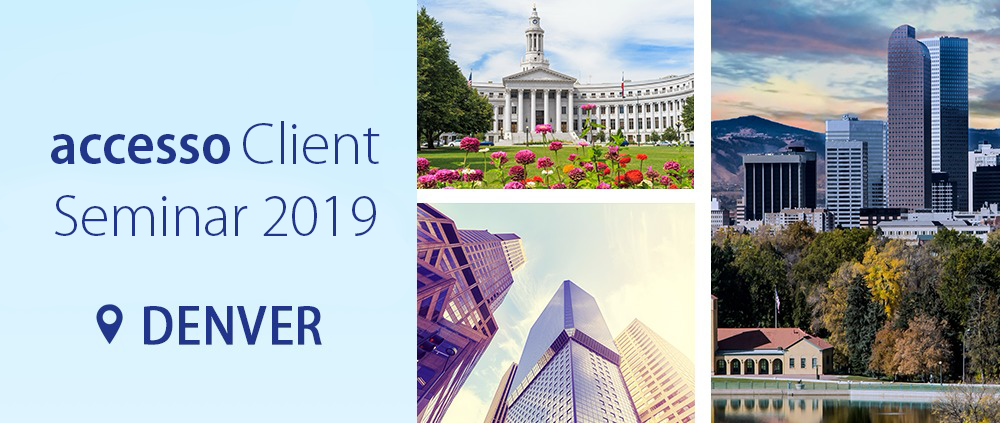 Join us for a week of immersive and engaging software training at our accesso Client Seminar from September 15-20, 2019 in Denver, CO! Experience the unique energy of "The Mile High City" where 300 days of sunshine, a thriving cultural scene, diverse neighborhoods and natural beauty combine for the world's most spectacular playground. Enjoy more than 80 educational sessions, roundtables and vendor presentations to give you the skills to maximize your accesso solutions. Meet other accesso clients and team members, share ideas and discover new products.
Register early for the best rates! Learn more.