accesso Launches Handheld Sales Solution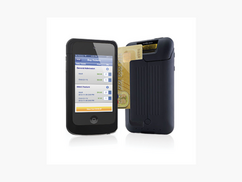 Inno­v­a­tive Mobile Line-Bust­ing Allows Tick­et Sell­ers to Expe­dite Guest Entry
LAKE MARY, Fla. (9‑No­vem­ber-2012) – A new mobile point-of-sale tick­et­ing alter­na­tive from the industry's most inno­v­a­tive tick­et­ing tech­nol­o­gy com­pa­ny could make long queue lines at theme park turn­stiles a thing of the past.
acces­so, an award-win­ning firm based in Lake Mary, has added a pow­er­ful mobile point-of-sale tick­et­ing solu­tion to its ful­ly-host­ed tick­et­ing suite, acces­so Passport.
This new com­pact hand­held, wire­less tick­et sales solu­tion allows venues to deploy addi­tion­al staff to assist with onsite tick­et sales dur­ing peak sales peri­ods. Lever­ag­ing state-of-the art hard­ware used by hun­dreds of lead­ing retail­ers, acces­so​'s new mobile point-of-sale solu­tion oper­ates in con­junc­tion with Apple's iPod touch or iPhone and includes secure cred­it card pro­cess­ing, elec­tron­ic sig­na­ture cap­ture, on-demand tick­et print­ing and paper­less receipts.
"We know attrac­tions focus on a speedy tick­et pur­chase expe­ri­ence, but they are often con­strained by a lim­it­ed num­ber of tick­et sales win­dows", said Steve Brown, acces­so CEO. ​"Our new mobile point of sale solu­tion will allow our clients to add addi­tion­al, roam­ing sales staff to speed up the process of buy­ing an entrance ticket."
The new mobile POS solu­tion expands accesso's port­fo­lio of right-fit tick­et­ing solu­tions to sup­port the following:
Sales of gen­er­al admis­sion, sea­son pass­es, park­ing, pro­mo­tion­al offers and date/​time, lim­it­ed capac­i­ty events ​"Mobile will-call" allow­ing oper­a­tors to look up past pur­chas­es to reprint guest tick­ets Lever­ages the same device which offers mobile entry val­i­da­tion and pro­vides a com­plete mobile solu­tion for onsite front gate operations
Attrac­tion oper­a­tors attend­ing the IAA­PA Attrac­tions Expo 2012 at the Orlan­do Con­ven­tion Cen­ter can see a full demon­stra­tion of the new mobile point of sale solu­tion as well as the full acces­so Pass­port tick­et­ing suite by vis­it­ing Exhib­it 4239.
###
About acces­so
acces­so deliv­ers pow­er­ful, ful­ly-host­ed tick­et­ing and tech­nol­o­gy solu­tions to top tier attrac­tions across North Amer­i­ca from theme parks and water parks to zoos, con­certs and sport­ing events.
The acces­so Pass­port tick­et­ing suite is com­pre­hen­sive, ful­ly-host­ed admis­sion sales plat­form backed by a unique, ongo­ing approach to ser­vice that focus­es on sales opti­miza­tion and client sup­port. The acces­so Pass­port tick­et­ing suite is not­ed for its stream­lined, easy-to-use design with seam­less­ly inte­grat­ed rev­enue dri­ving fea­tures and includes online, front gate and mobile tick­et­ing applications.
All acces­so solu­tions are con­tin­u­al­ly updat­ed with an unique rapid release approach to enhance­ments to ensure speedy response to client needs and prompt cap­ture of emerg­ing mar­ket oppor­tu­ni­ties. acces­so main­tains Lev­el 1 PCI Data Secu­ri­ty Stan­dard cer­ti­fi­ca­tion, the high­est cer­ti­fi­ca­tion avail­able from major cred­it card providers.
For more infor­ma­tion vis­it acces​so​.com