accesso® Names New Chief Operating Officer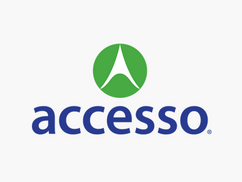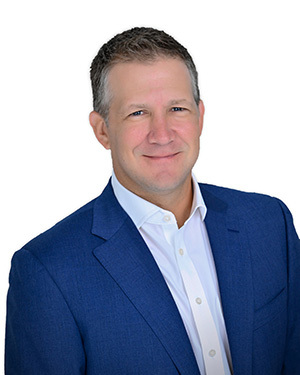 New­ly Cre­at­ed Posi­tion to Focus on Align­ing Teams Across the Organization
ORLAN­DO, Fla. (May 31, 2019) – (AIM:ACSO), the pre­mier tech­nol­o­gy solu­tions provider for attrac­tions and venues world­wide, today announced that they have appoint­ed a Chief Oper­at­ing Offi­cer, with over 20 years' expe­ri­ence in the trav­el, tech­nol­o­gy and finan­cial ser­vices sec­tor. In this new­ly cre­at­ed role, John Guil­foy will be respon­si­ble for lead­ing the day-to-day oper­a­tions of the com­pa­ny and con­tin­u­ing to dri­ve growth, inno­va­tion and cus­tomer suc­cess in accesso's expand­ing port­fo­lio of solu­tions and clients. John will report to acces­so CEO, Paul Noland, and will work to advance the organization's strate­gic pri­or­i­ties, as well as align the prod­uct, cus­tomer oper­a­tions and sup­port teams across the business
Guil­foy brings more than 23 years of expe­ri­ence in the trav­el, tech­nol­o­gy and finan­cial ser­vices sec­tors lead­ing a diverse set of teams across sales, mar­ket­ing, prod­uct, oper­a­tions and part­ner­ships. From 2011 until he joined acces­so, Guil­foy served in var­i­ous senior exec­u­tive roles at Trav­elClick, a high-growth eCom­merce Soft­ware-as-a-Solu­tion (SaaS) provider to hotels. Respon­si­ble for key growth ini­tia­tives, Guil­foy became the Gen­er­al Man­ag­er of EZYield, a glob­al SaaS firm acquired by Trav­elClick, and suc­cess­ful­ly grew the com­pa­ny while lead­ing it through a com­plex merg­er inte­gra­tion. Guil­foy also cre­at­ed a Strate­gic Part­ner­ships team which deliv­ered com­pelling prod­uct inno­va­tions and com­mer­cial arrange­ments with eCom­merce part­ners includ­ing Expe­dia and Book​ing​.com. Addi­tion­al­ly, he led trans­for­ma­tion­al efforts to sup­port TravelClick's growth and scale by cre­at­ing and exe­cut­ing go-to-mar­ket strate­gies across the Enter­prise Sales, Inside Sales, Account Man­age­ment, Oper­a­tions teams.
Pri­or to his eight years at Trav­elClick, Guil­foy was with Amer­i­can Express for over a decade in a vari­ety of gen­er­al man­age­ment roles includ­ing run­ning a $100M glob­al port­fo­lio of cor­po­rate trav­el clients, as well as lead­ing part­ner­ship and prod­uct inno­va­tion by launch­ing the first-ever cor­po­rate co-brand card with Amer­i­can Air­lines. Guil­foy also spent sev­er­al years with Alvarez and Marsal, a cor­po­rate finance and restruc­tur­ing firm where he was respon­si­ble for advis­ing on strate­gic alter­na­tives, cap­i­tal restruc­tur­ings and M&A for both pub­lic & pri­vate companies.
"We believe that John's expe­ri­ence in oper­a­tions and his strength in man­ag­ing a wide range of teams make him the right choice to help us dri­ve both busi­ness and cus­tomer suc­cess," acces­so CEO, Paul Noland. ​"I look for­ward to work­ing close­ly with him as we con­tin­ue to exe­cute future plans."
"I'm thrilled to join the Acces­so team and be able to uti­lize my expe­ri­ence from the trav­el and tech­nol­o­gy sec­tors to help them con­tin­ue to grow glob­al­ly" said Guil­foy. ​"Acces­so has an incred­i­ble rep­u­ta­tion in the indus­try and the oppor­tu­ni­ty to con­tin­ue the upward momen­tum of cut­ting-edge inno­va­tion is very exciting."
Guil­foy earned his MBA from Colum­bia Busi­ness School and Lon­don Busi­ness School with a Con­cen­tra­tion in Man­age­ment and Finance. He also earned a BA in Eco­nom­ics from Colum­bia Uni­ver­si­ty in New York City, NY.

About acces­so Tech­nol­o­gy Group, plc
At acces­so, we believe tech­nol­o­gy has the pow­er to rede­fine the guest expe­ri­ence. Our patent­ed and award-win­ning solu­tions dri­ve increased rev­enue for attrac­tions oper­a­tors while improv­ing the guest expe­ri­ence. Cur­rent­ly serv­ing over 1,000 clients in 30 coun­tries around the globe, acces­so​'s solu­tions help our clients stream­line oper­a­tions, gen­er­ate increased rev­enues, improve guest sat­is­fac­tion and har­ness the pow­er of data to edu­cate busi­ness and mar­ket­ing decisions.
acces­so invests heav­i­ly in research and devel­op­ment because our indus­tries demand it, our clients ben­e­fit from it and it makes a pos­i­tive impact on the guest experience.
Our com­mit­ment to improv­ing the guest expe­ri­ence and help­ing our clients increase rev­enue is the core of our busi­ness. Our tech­nol­o­gy solu­tions allow venues to increase the vol­ume and range of on- and off-site spend­ing and to dri­ve increased trans­ac­tion-based rev­enue through cut­ting-edge tick­et­ing, point-of-sale, vir­tu­al queu­ing, dis­tri­b­u­tion and expe­ri­ence man­age­ment software.
Many of our team mem­bers come from back­grounds work­ing with­in the attrac­tions and cul­tur­al indus­try. In this way, we are expe­ri­enced oper­a­tors who run a tech­nol­o­gy com­pa­ny serv­ing attrac­tions oper­a­tors, ver­sus a tech­nol­o­gy com­pa­ny that hap­pens to serve the mar­ket. Our staff under­stands the day-to-day oper­a­tions of man­ag­ing com­plex venues and the chal­lenges this cre­ates, and togeth­er we strive to pro­vide our clients and their guests with tech­nol­o­gy that empow­ers them to do more and enjoy more. From our agile devel­op­ment team to our ded­i­cat­ed client ser­vice spe­cial­ists, every team mem­ber knows that their pas­sion, integri­ty, com­mit­ment, team­work and inno­va­tion are what dri­ve our success.
acces­so is a pub­lic com­pa­ny, list­ed on AIM: a mar­ket oper­at­ed by the Lon­don Stock Exchange. For more infor­ma­tion, vis­it www​.acces​so​.com. Fol­low acces­so on Twit­ter, LinkedIn and Face­book.