accesso® Partners with Groupon to Bolster Mobile Capabilities with the Company's Ingresso Platform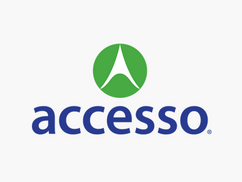 Agree­ment Paves the Way to Con­nect Groupon with More of the Biggest Names in Live Entertainment
ORLAN­DO, Fla. (Oct 17, 2018) – acces­so Tech­nol­o­gy Group plc (AIM: ACSO), a lead­ing tech­nol­o­gy solu­tions provider to leisure, enter­tain­ment and cul­tur­al mar­kets, today announced a strate­gic part­ner­ship with Groupon to uti­lize the Ingres­so dis­tri­b­u­tion plat­form to con­nect with some of the biggest names in enter­tain­ment and leisure.

The inte­gra­tion, which will launch in late Fall 2018, will allow for a seam­less mobile expe­ri­ence for Groupon cus­tomers across Ingresso's sup­pli­er net­work, as well as enable cur­rent acces­so clients to sell their tick­ets through the dis­tri­b­u­tion chan­nel in real time.
"Groupon is one of the lead­ing eCom­merce mar­ket­places that offers expe­ri­ences, trav­el deals, and goods and ser­vices from mer­chants in local areas across over 500 cities world­wide," said Paul Noland, acces­so CEO. ​"By con­nect­ing our Ingres­so dis­tri­b­u­tion plat­form, we are also con­nect­ing our clients with Groupon's exten­sive audi­ence of poten­tial cus­tomers eager to pur­chase and enjoy excit­ing experiences."

Ingres­so, which was acquired by acces­so in 2017, deep­ens acces­so​'s abil­i­ty to help clients dri­ve effi­cien­cy and real­ize greater val­ue from their tick­et­ing oper­a­tions. The dis­tri­b­u­tion plat­form opens up a sig­nif­i­cant­ly larg­er glob­al chan­nel through which exist­ing acces­so clients can seek to sell their event, the­atre and attrac­tion tickets.

"Work­ing with Ingres­so gives us the abil­i­ty to lever­age our huge pres­ence on mobile to pro­vide the best pos­si­ble expe­ri­ence for our cus­tomers and mer­chants," said Bri­an Fields, Groupon's vice pres­i­dent and gen­er­al man­ag­er of things to do. ​"As one of the biggest mar­ket­places for live enter­tain­ment in North Amer­i­ca, this part­ner­ship will enable us to bring even more choic­es to the tens of mil­lions of Groupon cus­tomers look­ing for fun things to do near them or where they travel."