accesso says 2015 trading was "comfortably in line" with expectations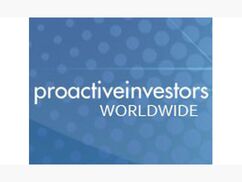 Proac­tive Investors reporter Jamie Ashcroft shared news today of accesso's lat­est finan­cial update. The com­pa­ny has shared with investors that its finan­cial results for 2015 will be com­fort­ably in line with expectations.
For the twelve months, to Decem­ber 31, the com­pa­ny said it had a strong per­for­mance whilst it invest­ed sig­nif­i­cant­ly fol­low­ing an ear­li­er trans­for­ma­tive agree­ment with theme Park oper­a­tor Mer­lin Entertainments.
To read the full sto­ry, click here.