accesso Signs Deal for Virtual Queuing Technology with Schlitterbahn Waterpark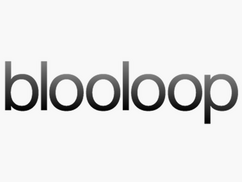 Blooloop today shared news that acces­so has penned a five year agree­ment with Schlit­ter­bahn Water­park in New Braun­fels , Texas, to intro­duce the acces­so LoQueueSM vir­tu­al queu­ing solution's QbandSM device.
This is the first imple­men­ta­tion of acces­so queu­ing tech­nol­o­gy with Schlit­ter­bahn Water­parks and Resorts.
From this sum­mer, Schlit­ter­bahn Water­park New Braun­fels will begin offer­ing Blast Pass, a wear­able vir­tu­al queu­ing solu­tion designed for use in water parks. Guests can save their spot in line for the most pop­u­lar of the park's attrac­tions at touch­screen kiosks locat­ed through­out the 70-acre park, with the RFID-enabled wrist­band dis­play­ing a count­down that noti­fies guests when it's their turn to slide.
For the full sto­ry, click here.