Accesso Technology reports strong earnings growth in first half as it continues eCommerce and ticketing technology rollout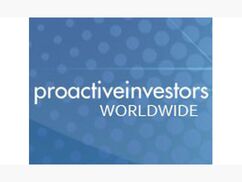 Reporter Calum Muir­head of Proac­tive Investors shared news of acces­so​'s strong EBIT­DA growth for the first half of 2018.
The firm report­ed an adjust­ed EBIT­DA of US $15.1M which reflects an increase of 73.6% over the past year, while rev­enues increased 16.7%. acces­so also shared they remain con­fi­dent about full-year results as they con­tin­ue to roll out tick­et­ing and eCom­merce solu­tions across Mer­lin Enter­tain­ments' theme parks and are sched­uled to imple­ment the acces­so Prism vir­tu­al queu­ing solu­tion at four Six Flags theme parks this autumn.
To read the full arti­cle, click here.