accesso® to Power Ticketing for St. Louis Aquarium at Union Station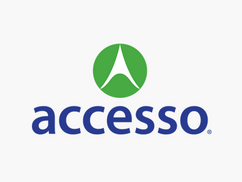 New Attrac­tion at His­toric Site to Lever­age acces­so Sir­iuswareSM Solu­tion to Dri­ve Rev­enue and Enhance Guest Experience
The reimag­ined St. Louis Aquar­i­um and enter­tain­ment com­plex at Union Sta­tion, open­ing lat­er this year, will part­ner with acces­so Tech­nol­o­gy Group plc (AIM:ACSO), the pre­mier tech­nol­o­gy solu­tions provider for attrac­tions and venues world­wide, to pro­vide guests of the his­toric venue with a cut­ting-edge point-of-pur­chase expe­ri­ence onsite.
Near­ly 40 years after the last train depart­ed from Union Sta­tion, Lodg­ing Hos­pi­tal­i­ty Man­age­ment (LHM), a proven leader in the hos­pi­tal­i­ty indus­try, set out to rein­vent the prop­er­ty both phys­i­cal­ly and cre­ative­ly. The prop­er­ty man­agers rec­og­nized the need for a sophis­ti­cat­ed, cus­tomiz­able tick­et­ing tech­nol­o­gy to sim­pli­fy back-of-house oper­a­tions and sup­port plans for an ambi­tious enter­tain­ment com­plex, while uphold­ing the tra­di­tion­al spir­it of the his­toric prop­er­ty. Under the lead­er­ship of LHM, zoOcea­nari­um Group, a rec­og­nized inter­na­tion­al zoo and aquar­i­um devel­op­er and oper­a­tor, will imple­ment the com­pre­hen­sive acces­so Sir­iusware soft­ware suite for sales of the destination's behind-the-scenes tour and ani­mal encoun­ters, in addi­tion to gen­er­al admis­sion and oth­er excit­ing attractions.
Designed with flex­i­bil­i­ty in mind, the acces­so Sir­iusware solu­tion enables oper­a­tors to select only the fea­tures and mod­ules they need. From stream­lined front gate point-of-sale sys­tems, to seam­less mem­ber­ship pass­es, access con­trol and eCom­merce capa­bil­i­ties, the suite pro­vides easy-to-use, fea­ture-rich solu­tions tai­lored to the unique needs of each venue.
"As we con­sid­ered poten­tial tick­et­ing part­ners, we've been impressed by Accesso's con­tin­ued growth and inno­va­tion. It is excit­ing to align our­selves with a provider who will be a true part­ner, ded­i­cat­ed to our team and suc­cess," said Steve O'Lough­lin, Pres­i­dent and Chief Oper­at­ing Offi­cer of Lodg­ing Hos­pi­tal­i­ty Man­age­ment. ​"From devel­op­ing soft­ware that incor­po­rates robust report­ing, to pro­vid­ing a strong sup­port net­work and cus­tomer ser­vice team, Acces­so has gone above and beyond our expectations."
Oper­at­ed by zoOcea­nari­um Group, the two-sto­ry, 120,000-square-foot aquar­i­um will fea­ture over 13,000 ani­mals and is slat­ed to open this win­ter. The aquar­i­um will be one of the crown jew­els of LHM's new enter­tain­ment com­plex, which will also include a 200-foot obser­va­tion wheel, a ropes course, an 18-hole mini golf course and more.
"Union Sta­tion was once one of busiest rail ter­mi­nals in the world. Today, it's a liv­ing piece of St. Louis his­to­ry," said Paul Noland, acces­so CEO. ​"Through this agree­ment, our part­ners at zoOcea­nari­um Group and Lodg­ing Hos­pi­tal­i­ty Man­age­ment have allowed us to help ush­er the sta­tion into the future. We are hon­ored to be part­ner­ing with these orga­ni­za­tions at the ground floor and can't wait to watch his­to­ry in the mak­ing as we begin writ­ing the next chap­ters of Union Station's sto­ry together."