accesso Webinar Series Presents: Introducing the Shining New Standard in Smart Park Technology, accesso Prism!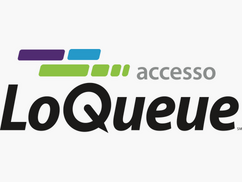 At acces­so we believe tech­nol­o­gy has the pow­er to rede­fine the guest expe­ri­ence. Whether by mak­ing tick­et pur­chas­es online in advance of their vis­it or by vir­tu­al­ly reserv­ing their place in a long line so they can enjoy oth­er attrac­tions, your guests are always look­ing for ways to make the most of their leisure time. With the incred­i­ble advance­ments of tech­nol­o­gy in recent years, attrac­tions now have the pow­er to pro­vide seam­less ser­vice to their guests from the very first plan­ning stages of their visit.
His­tor­i­cal­ly, the acces­so LoQueue solu­tion has been the key to pro­vid­ing our clients' guests with great­ly improved expe­ri­ences through­out the park or attrac­tion. With three means of cre­at­ing vir­tu­al line reser­va­tions to take guests out of line, our acces­so LoQueue prod­ucts have offered guests a way to do more, see more and enjoy more — all while dri­ving increased rev­enues for our clients. Today, our new acces­so Prism device unveils a whole new realm of pos­si­bil­i­ties, allow­ing venues to con­nect with and serve guests in remark­able new ways.
No guest wants to wait in line, wor­ry about their wal­let, fum­ble around with keys or access cards, strug­gle to locate in-park pho­tos or miss out on all the won­der­ful sur­pris­es your venue has to offer. With acces­so Prism, guests can enjoy a seam­less expe­ri­ence for vir­tu­al queu­ing, pay­ments, pho­tog­ra­phy, spe­cial offer mes­sag­ing, access con­trol and much more.
Our newest inno­va­tion, acces­so Prism, is a stand­alone device, with no need for kiosks or charg­ing sta­tions to sup­port its use. The Prism band is water­proof, hypoal­ler­genic, incred­i­bly durable and ful­ly brand­able to match your venue. With BLE bea­con, RFID, Near Field Com­mu­ni­ca­tion and Long Range Sub-GHz two-way radio sup­port, the band allows for a vast num­ber of com­mu­ni­ca­tion options to suit your unique needs, such as secure con­tact­less pay­ments, push mes­sag­ing, vibra­tion noti­fi­ca­tions and much more.
Our acces­so Prism band offers com­plete mul­ti­lin­gual sup­port and an easy-to-use touch­screen inter­face, pro­vid­ing a famil­iar and sim­ple expe­ri­ence for your guests. Built to with­stand the rugged envi­ron­ment of a busy theme park or water park, the band also boasts an extend­ed bat­tery life for more than 200 days of vir­tu­al queu­ing usage.
With a stag­ger­ing list of capa­bil­i­ties and poten­tial uses, the real ques­tion remains — how could your venue change your guests expe­ri­ences using Prism?
Watch our webi­nar to learn more. If you have ques­tions or would like a per­son­al­ized demon­stra­tion, let us know about your busi­ness needs here or email sales@​accesso.​com.