accesso's SHOPLAND 4.0 Delivers Powerful New eCommerce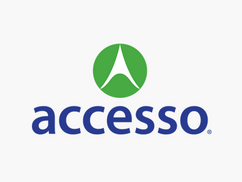 acces­so today announced the release of SHOP­LAND 4.0, the lat­est ver­sion of its award-win­ning online tick­et­ing and eCom­merce plat­form for the attrac­tions indus­try. The updat­ed solu­tion includes a range of func­tion­al enhance­ments that make it eas­i­er for attrac­tions to meet the grow­ing demands and expec­ta­tions of guests who opt to pur­chase tick­ets and oth­er prod­ucts online.
"Shop­land 4.0 fea­tures the lat­est tech­no­log­i­cal inno­va­tions and rein­forces our com­mit­ment to help attrac­tions use their online mar­ket­place to dri­ve sig­nif­i­cant rev­enue upside," said Steve Brown, acces­so CEO. ​"This approach keeps our clients ecom­merce ini­tia­tives cur­rent and allows them to con­tin­ue to deliv­er an out­stand­ing expe­ri­ence for their guests while also improv­ing their bot­tom line."
Sig­nif­i­cant SHOP­LAND 4.0 fea­tures include:
Enhanced Visu­al Pre­sen­ta­tion – pro­vide larg­er prod­uct images and enhanced prod­uct descrip­tions for a more enriched and enter­tain­ing shop­ping experience.
Quick-Sell Prod­ucts – present a relat­ed acces­so­ry item to dri­ve high­er check­out totals.
Pay­ment Plans – reduce upfront price bar­ri­ers and dri­ve sig­nif­i­cant growth in sea­son pass sales through turnkey mul­ti-pay­ment functionality.
Inte­grat­ed Ana­lyt­ics – lever­age robust ana­lyt­i­cal track­ing to assist in max­i­miz­ing con­ver­sion rates and decreas­ing cart abandonment.
Inte­grat­ed Social Media – take pur­chas­es viral by allow­ing guests to share their upcom­ing plans to vis­it an attrac­tion through Face­book

&

Twitter.
Flex­i­ble Nav­i­ga­tion Flow – sup­port alter­nate prod­uct flows, allow­ing attrac­tions to present non-tick­et relat­ed items such as meals, park­ing, tours, cabanas and more in a rel­e­vant manner.
Enhanced Secu­ri­ty – pro­vide an extra lay­er of secu­ri­ty through option­al per­son­al iden­ti­ty ver­i­fi­ca­tion for trans­ac­tions with a high­er risk profile.
Con­tex­tu­al Help – offer inte­grat­ed help with­in the store­front based upon the guest's cur­rent store view along with a robust search fea­ture to pro­vide quick answers to com­mon­ly asked questions.
SHOP­LAND 4.0 secures accesso's posi­tion as the lead­ing ecom­merce provider to the attrac­tions indus­try. The Flash-based plat­form seam­less­ly merges online com­merce with web­site con­tent and is sup­port­ed with a flex­i­ble prod­uct man­age­ment sys­tem that allows for imme­di­ate prod­uct addi­tions, updates and price changes.
acces­so will present SHOP­LAND 4.0 at the Inter­na­tion­al Asso­ci­a­tion of Amuse­ment Parks and Attrac­tions (IAA­PA) Attrac­tions Expo 2011 in Orlan­do, Novem­ber 14 – 18, 2011. For more infor­ma­tion, vis­it acces​so​.com or call 407−333−7311.
###
About acces­so
acces­so deliv­ers pow­er­ful ful­ly host­ed tick­et­ing and com­merce solu­tions that help cus­tomers increase sales with­out adding expen­sive infra­struc­ture costs. accesso's onsite, online and on-the-go tick­et­ing solu­tions sup­port top attrac­tions across North Amer­i­ca from theme parks and water parks to zoos, con­certs and sport­ing events. accesso's solu­tions are ful­ly host­ed and sup­port­ed 24⁄7 to ensure con­tin­u­al focus on the user expe­ri­ence and sales results.
accesso's pro­pri­etary solu­tions are not­ed for stream­lined, easy-to-use designs with seam­less­ly inte­grat­ed rev­enue dri­ving fea­tures. All acces­so solu­tions are con­tin­u­al­ly updat­ed to pro­vide speed to mar­ket for enhance­ments and to stay cur­rent with the lat­est advances in tech­nol­o­gy. acces­so main­tains Lev­el 1 PCI Data Secu­ri­ty Stan­dard cer­ti­fi­ca­tion, the high­est rank avail­able from major cred­it card providers.