Cedar Fair Chooses accesso to Drive eCommerce Platform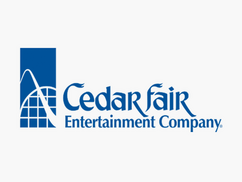 SAN­DUSKY, OHIO, Octo­ber 25, 2011 – Cedar Fair (NYSE: FUN), a leader in region­al amuse­ment parks, water parks and active enter­tain­ment, is pleased to announce that it has engaged acces­so, a lead­ing provider of com­merce solu­tions, to uti­lize their pre­mier eCom­merce and mobile tech­nol­o­gy across its renowned port­fo­lio of parks.
Along with redesigned web­sites for each park, Cedar Fair will replace its cur­rent in-house eCom­merce solu­tion with acces­so​'s ful­ly host­ed, dynam­ic online plat­form begin­ning in Jan­u­ary 2012. Cedar Fair will also roll out acces­so​'s inte­grat­ed mobile plat­form with updat­ed mobile web­sites along with iPhone and Android based apps includ­ing mobile ticketing.
"While ​'Road Trip Cedar Point!' is a pop­u­lar sum­mer excla­ma­tion, the major­i­ty of our guests today reach for their key­board before they reach for their car keys," said Matt Ouimet, Cedar Fair's pres­i­dent. ​"Our rela­tion­ship with acces­so helps ensure that all of the ben­e­fits of advance plan­ning are read­i­ly avail­able on our eCom­merce plat­form. Whether it is a tick­et for our guest, spe­cial food and bev­er­age offer­ings or resort accom­mo­da­tions – they are eas­i­ly pur­chased ahead of time, mak­ing their vis­it bet­ter before it even starts."
acces­so​'s eCom­merce tech­nol­o­gy, SHOP­LAND 4.0, opti­mizes sales rev­enue through a high­ly-flex­i­ble, user-friend­ly design which seam­less­ly incor­po­rates a wide range of fea­tures includ­ing prod­uct upsells and cross-sells, as well as flex­i­bil­i­ty to sup­port a range of unique pro­mo­tion­al concepts.
acces­so MOBILE com­bines con­tent and com­merce into a ful­ly-inte­grat­ed solu­tion which allows today's on-the-go con­sumer to pur­chase admis­sion and scan their tick­et direct­ly from their mobile device for entry to the park.
"Indus­try-lead­ing orga­ni­za­tions like Cedar Fair under­stand the increas­ing pow­er of online com­merce and mobile tech­nol­o­gy," said Steve Brown, acces­so​'s chief exec­u­tive offi­cer. ​"Our solu­tions are known for their easy-to-use designs with a focus on the user expe­ri­ence and sales results. We look for­ward to bring­ing our tech­nol­o­gy and unique ser­vice mod­el to Cedar Fair and its cus­tomers in ear­ly 2012."
About Cedar Fair
Cedar Fair is a pub­licly trad­ed part­ner­ship head­quar­tered in San­dusky, Ohio, and one of the largest region­al amuse­ment-resort oper­a­tors in the world. The Com­pa­ny owns and oper­ates 11 amuse­ment parks, six out­door water parks, one indoor water park and five hotels. Its parks are locat­ed in Ohio, Cal­i­for­nia, North Car­oli­na, South Car­oli­na, Vir­ginia, Penn­syl­va­nia, Min­neso­ta, Mis­souri, Michi­gan, and Toron­to, Ontario. Cedar Fair also oper­ates the Gilroy Gar­dens Fam­i­ly Theme Park in Cal­i­for­nia under a man­age­ment con­tract. Cedar Fair's flag­ship park, Cedar Point, has been con­sis­tent­ly vot­ed the ​"Best Amuse­ment Park in the World" in a pres­ti­gious annu­al poll con­duct­ed by Amuse­ment Today newspaper.
About acces­so
acces­so deliv­ers pow­er­ful tick­et­ing and eCom­merce solu­tions that help cus­tomers increase sales with­out adding expen­sive infra­struc­ture costs. acces­so prod­ucts and ser­vices sup­port top attrac­tions across North Amer­i­ca from theme parks and water parks to con­certs, live events and sport­ing events. acces­so​'s solu­tions are ful­ly host­ed and sup­port­ed 24⁄7 to ensure con­tin­u­al focus on the user expe­ri­ence and sales results.
acces­so's pro­pri­etary solu­tions are not­ed for stream­lined, easy-to-use designs with seam­less­ly inte­grat­ed rev­enue dri­ving fea­tures. All acces­so solu­tions are con­tin­u­al­ly updat­ed to pro­vide speed to mar­ket for enhance­ments and to stay cur­rent with the lat­est advances in tech­nol­o­gy. acces­so main­tains Lev­el 1 PCI Data Secu­ri­ty Stan­dard cer­ti­fi­ca­tion, the high­est rank avail­able from major cred­it card providers. For more infor­ma­tion, vis­it www​.acces​so​.com.
###
This news release and pri­or releas­es are avail­able online at www​.cedar​fair​.com.