Empathizing with Guests in a COVID-19 World: How to Anticipate the Needs of Your Customers in the 'New Normal.'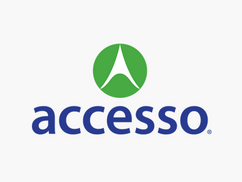 Pre­sent­ed at the blooloop V‑Expo 2020 Inno­va­tion Auditorium
In a COVID-19 world, the desires of con­sumers have been trans­formed. From the rapid accel­er­a­tion of cer­tain tech­nolo­gies to the sud­den need to main­tain phys­i­cal dis­tance, the attrib­ut­es of a suc­cess­ful venue last year may now be per­ceived as lia­bil­i­ties. Yet, one thing holds true: the guest expe­ri­ence reigns supreme. Venues which seek to under­stand their guests and meet their needs in the moment will reap the rewards through increased per-caps, repeat busi­ness, pos­i­tive word-of-mouth and more. Watch as acces­so Sales Direc­tor Jere­my Gray and Vice Pres­i­dent of Sales George Ham­ble­ton dis­cuss best prac­tices for empathiz­ing with guests in a COVID world and read on to see how to antic­i­pate the needs of your cus­tomers in this ​'New Normal.'
Explore the Mind­set of Con­sumers in the Cur­rent Crisis
First Con­sumer Mind­set Change – Move­ment to Online Pur­chas­ing:
Although not an entire­ly new trend, the growth in dig­i­tal and online activ­i­ties has been unprece­dent­ed in recent months.​In Europe for exam­ple, dig­i­tal adop­tion rose from

81

% to

95

% dur­ing the cri­sis. This shift in cus­tomer behav­ior would have nor­mal­ly tak­en

2

 – 

3

years in nor­mal time. eCom­merce is becom­ing more embed­ded in our dai­ly lives and retail­ers are ris­ing to the occasion.


Sec­ond Con­sumer Mind­set Change – Safe­ty Tops Brand Loy­al­ty When Guests are Choos­ing Des­ti­na­tions: Pre-COVID, brand loy­al­ty was a deter­min­ing fac­tor of how con­sumers decid­ed where to spend their cash. Now, safe­ty mea­sures are start­ing to impact whether or not a cus­tomer buys from or vis­its your venue.​Venues must not only imple­ment appro­pri­ate safe­ty pro­to­cols to pro­tect guests and staff, but must also clear­ly com­mu­ni­cate those pre­cau­tions to ensure every­one on-site under­stands what to expect. One pho­to on social media of an over­crowd­ed park, or a viral video of long queues or oper­a­tions staff not wear­ing face cov­er­ings, could sig­nif­i­cant­ly dam­age a venue's brand rep­u­ta­tion in addi­tion to hav­ing legal impli­ca­tions which may impact the venue's abil­i­ty to remain open.


Embrace Trans­for­ma­tion Towards a Peo­ple-First, Empa­thy-Based Approach
Strate­gies for Man­ag­ing Change
For staff, deal­ing with reopen­ing dur­ing

COVID

may require major oper­a­tional changes – which can eas­i­ly become over­whelm­ing. But, change can become more man­age­able when bro­ken down into small­er steps.​The phi­los­o­phy of Kaizen orig­i­nates from Japan and trans­lates to mean ​

"

change for the good." Kaizen acknowl­edges room for improve­ment in every­thing, and seeks to dis­cov­er small, incre­men­tal changes over a longer term. This style of trans­for­ma­tion allows for a more man­age­able and employ­ee-friend­ly imple­men­ta­tion. The focus is on mar­gin­al gains — lots of seem­ing­ly small improve­ments that, when made con­tin­u­ous­ly, can lead to a fun­da­men­tal shift in per­for­mance. Attrac­tions, cul­tur­al insti­tu­tions and des­ti­na­tions can absolute­ly use the same mind­set to con­tin­u­ous­ly improve as we enter

2021

.


Oppor­tu­ni­ties to Reduce Frus­tra­tion
Look­ing for oppor­tu­ni­ties to reduce fric­tion can make a huge dif­fer­ence in the guest expe­ri­ence. By think­ing about how guests are engag­ing with your venue before, dur­ing and after their vis­it, you can bet­ter antic­i­pate their needs in the moment. Con­sid­er the fol­low­ing areas where you can engage with guests:
Pre-vis­it: How can you give guests the con­fi­dence to pur­chase tick­ets? How can you help them plan their day in advance? Any­one can sell a tick­et online, but with a sophis­ti­cat­ed eCom­merce tick­et­ing plat­form, you can help your guests plan vir­tu­al­ly every ele­ment of their day, with up-sells and cross-sells guid­ing them through a seam­less pur­chas­ing process.

Dur­ing the vis­it: Con­sid­er how guests are flow­ing through­out the venue. How are they expe­ri­enc­ing your attrac­tions, din­ing, retail areas? How are your staff inter­act­ing with guests? Are there fric­tion points you can reduce? Are lines build­ing up at pinch points, or are guests strug­gling to com­ply with social dis­tanc­ing at cer­tain times? Lis­ten­ing and respond­ing to guest feed­back in an empa­thet­ic man­ner is the key to onsite suc­cess, and inno­v­a­tive tech­nol­o­gy like our TE

2

™ guest expe­ri­ence man­age­ment plat­form can help.
Post-Vis­it: Look for ways to build loy­al­ty and con­tin­ue your under­stand­ing of the guest expe­ri­ence. Deploy post-vis­it sur­veys and look at data to reveal trends and pat­terns in how cus­tomers behave in this new nor­mal. Again, tech­nol­o­gy can help these cam­paigns become even more suc­cess­ful. Send­ing per­son­al­ized fol­low-up mes­sages just after a guest leaves can help your venue col­lect hon­est, time­ly feed­back about their day.
Watch our Blooloop Inno­va­tion Audi­to­ri­um video to learn more. Our acces­so team cares deeply about sup­port­ing our indus­try through this chal­leng­ing time and would be hon­ored to help you safe­ly wel­come back your staff and guests. We encour­age you to uti­lize our indus­try experts to assist you through the reopen­ing process in the most effi­cient way. If you'd like to hear more about our suite of solu­tions, con­tact us today. We'd love to help!