ITV Broadcast Chooses accesso® Ticketing and Distribution Solutions for Daytime Studios Tour & Coronation Street The Tour, Plus New Manchester Attraction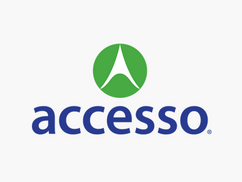 Enter­tain­ment Pow­er­house to Lever­age Scal­able Tech­nol­o­gy with Glob­al Sales Reach
ORLAN­DO, Fla. (March 5, 2020)– ITV Broad­cast (Gam­ing, Licenc­ing & Mer­chan­dise) has entered into a strate­gic agree­ment with acces­so Tech­nol­o­gy Group plc (AIM: ACSO), the pre­mier tech­nol­o­gy solu­tions provider for attrac­tions and venues world­wide, to imple­ment the acces­so Pass­port®tick­et­ing suite for its host of inter­ac­tive expe­ri­ences, as well as tick­et dis­tri­b­u­tion tech­nol­o­gy to con­nect ITV's tours and expe­ri­ences with a wealth of poten­tial cus­tomers worldwide.
ITV Broad­cast will imple­ment acces­so​'s cloud-based, ful­ly host­ed acces­so Pass­port tick­et­ing suite across its Day­time Stu­dios Tour and Coro­na­tion Street The Tour, as well as a new Man­ches­ter attrac­tion. The solu­tion will allow ITV to seam­less­ly man­age trans­ac­tions, while build­ing cus­tomer loy­al­ty through­out the pur­chase process with the use of intu­itive mem­ber­ship tools. The tick­et­ing suite also pro­vides easy up-sell, cross-sell and quick-sell prompts to dri­ve rev­enue while help­ing guests plan their ide­al trip. Addi­tion­al­ly, acces­so​'s tick­et dis­tri­b­u­tion plat­form will allow ITV to dri­ve tick­et sales and boost rev­enue by tap­ping into an ever-grow­ing net­work of glob­al online dis­trib­u­tors, pro­vid­ing access to mil­lions of poten­tial cus­tomers — all with a sin­gle API connection.
"In Acces­so, we've found an essen­tial plat­form for our tick­et­ing and dis­tri­b­u­tion oper­a­tions, which are cru­cial to both our company's suc­cess and the full sat­is­fac­tion of our val­ued guests," said James Pen­fold, ITV Con­troller of Part­ner­ships. ​"With their world­wide client base and team's ded­i­ca­tion to client ser­vices, we are incred­i­bly excit­ed for all the ben­e­fits this part­ner­ship promises."
Pro­duc­ing over 8,500 hours of hit tele­vi­sion pro­grams in 2019, ITV has helped cul­ti­vate loy­al fan bases around the world and proud­ly offers oppor­tu­ni­ties for pro­gram enthu­si­asts to immerse them­selves in the worlds of their favorite shows. The company's guid­ed stu­dio tours illus­trate how tele­vi­sion is made, giv­ing guests exclu­sive access and oppor­tu­ni­ties to explore a live tele­vi­sion set.
Lat­er this year, ITV will launch a new fam­i­ly-friend­ly adven­ture attrac­tion based on the hit real­i­ty series ​"I'm a Celebri­ty … Jun­gle Chal­lenge." With tick­ets for the Chal­lenge going on sale in the spring, ITV need­ed a tick­et­ing sys­tem that would sim­pli­fy oper­a­tions, max­i­mize eCom­merce sales, open new sales chan­nels to reach poten­tial guests both local­ly and inter­na­tion­al­ly, and also scale for the future.
"ITV Broad­cast is an indus­try icon that brings its guests' dreams to life each and every day, both through its rich pro­gram­ming and unique behind-the-scenes expe­ri­ences," said Steve Brown, acces­so CEO. ​"We are proud to part­ner with such a for­ward-think­ing com­pa­ny, help­ing open doors to even more pas­sion­ate fans and sup­port­ing ITV's con­tin­ued ded­i­ca­tion to excel­lence in entertainment."