Lo-Q Extends Relationship with Palace Entertainment to Provide Technology Solutions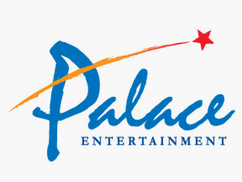 Lo‑Q signs a 3 Year Deal with Palace Entertainment's Rag­ing Waters San Dimas, Noah's Ark begins using acces­so Pass­port Online Tick­et­ing Solution
ORLAN­DO, Fla. (Jan­u­ary 8, 2012) – In the first set of announce­ments since Lo‑Q plc acquired acces­so in Decem­ber, the com­pa­nies have released that two major Palace Enter­tain­ment water parks will lever­age the group's com­bined tech­nol­o­gy solu­tions in 2013. Rag­ing Waters, California's largest water park, is adding Q‑band, while Noah's Ark, the largest water park in the U.S., has begun uti­liz­ing acces­so Passport's online ticketing. <>
Rag­ing Waters locat­ed in San Dimas, Cal­i­for­nia is adding Q‑band, Lo‑Q's vir­tu­al queu­ing wrist­band for water parks. Brand­ed as the H2Go Pass at Palace Entertainment's water park loca­tions, Lo‑Q's vir­tu­al queu­ing sys­tem will be installed at nine of the Rag­ing Waters top slides in time for the 2013 sum­mer trav­el season.
Q‑band is an inno­v­a­tive water­proof RFID wrist­band that allows guests to queue vir­tu­al­ly for their favorite slides with­out actu­al­ly hav­ing to stand in line, allow­ing them to make the most of their water park vis­it. Q‑band users are noti­fied when it's their turn and head straight to the front of the line using a sep­a­rate entrance and avoid the long wait.
The Rag­ing Waters deal fol­lows last year's suc­cess­ful launch of Lo‑Q's Q‑band prod­uct at Splish Splash, anoth­er Palace Enter­tain­ment-owned water park locat­ed on Long Island.
Anoth­er Palace loca­tion, Noah's Ark in the Wis­con­sin Dells, has added acces­so Passport's eCom­merce plat­form bring­ing the total num­ber of Palace Enter­tain­ment Parks now served by acces­so to eigh­teen. The online tick­et­ing solu­tion will allow America's largest water park to offer a com­pre­hen­sive online shop­ping expe­ri­ence that includes advance sales of admis­sion tick­ets, park­ing, meal vouch­ers, tours, mer­chan­dise, cabanas, birth­day par­ties and more. It also deliv­ers increased guest con­ver­sion and com­mit­ment pre-arrival by inte­grat­ing with­in a venue's cur­rent web­site and keep­ing guests engaged through­out their brows­ing process.
"The proven suc­cess of the Q‑band prod­uct at Splish Splash water park in New York and the Acces­so eCom­merce plat­form across our theme park and water park port­fo­lio has made these obvi­ous addi­tions for both Rag­ing Waters San Dimas and Noah's Ark," said Fer­nan­do Eiroa, Pres­i­dent and CEO, Palace Enter­tain­ment. ​"We look for­ward to imple­ment­ing these tech­nol­o­gy solu­tions for the 2013 sea­son to help increase our over­all guest sat­is­fac­tion levels."
"These agree­ments rein­force the ben­e­fits our com­bined orga­ni­za­tion offers," said Steve Brown, who now serves as Pres­i­dent and Chief Oper­at­ing Offi­cer of the company's North Amer­i­ca busi­ness. ​"Togeth­er we lever­age the tal­ent of both teams and our col­lec­tive tech­no­log­i­cal, mobile and oper­a­tional exper­tise, offer­ing the indus­try a one-stop shop to find the next gen­er­a­tion solu­tions they need to meet the rapid­ly chang­ing expec­ta­tions of their guests."
####
About Lo‑Q
Lo‑Q is the pre­mier tech­nol­o­gy solu­tions provider to the attrac­tions and leisure indus­try, focused on dri­ving increased rev­enues and improved guest expe­ri­ences through its range of inno­v­a­tive award-win­ning solu­tions oper­at­ed in over 130 attrac­tions worldwide.
Vir­tu­al Queu­ing Solutions
Used by over 8 mil­lion guests since 2001, Lo‑Q's range of patent­ed vir­tu­al queu­ing solu­tions allow users to queue with­out hav­ing to stand in line. Instead, they reserve their place in a queue line elec­tron­i­cal­ly and are noti­fied when their turn is up. For attrac­tion oper­a­tors, this means increased guest sat­is­fac­tion and increased rev­enues thanks to cus­tomers being unlocked from queue lines, enjoy­ing the rest of the attrac­tion instead and spend­ing time in retail and food and bev­er­age outlets.
Whether deliv­ered on the smart­phone based; Q‑smart, the water­proof RFID wrist­band; Q‑band, or the orig­i­nal hand­held device; Q‑bot – Lo‑Q's range of vir­tu­al queu­ing solu­tions are designed to deliv­er rev­enue dri­ving sys­tems to all theme park and water park envi­ron­ments. Cus­tomers includ­ing Six Flags Enter­tain­ment, Mer­lin Enter­tain­ments, Par­ques Reunidos, Dol­ly­wood and Com­pag­nie des Alpes are all cur­rent­ly ben­e­fit­ing from the hap­pi­er guests and addi­tion­al rev­enues that Lo‑Q's vir­tu­al queu­ing solu­tions bring.
acces­so Tick­et­ing and Con­tent Solutions
A whol­ly owned sub­sidiary of Lo‑Q plc is rec­og­nized as the attrac­tion industry's lead­ing provider of tick­et­ing solu­tions; offer­ing a range of pro­pri­etary, ful­ly-host­ed tick­et­ing, eCom­merce, mobile and pay­ment pro­cess­ing solu­tions to more than 100 lead­ing venues includ­ing Six Flags Enter­tain­ment, Cedar Fair Enter­tain­ment, Her­schend Fam­i­ly Enter­tain­ment, and Palace Entertainment.
The acces­so Pass­port tick­et­ing suite is a com­pre­hen­sive solu­tion built for where cus­tomers shop – OnSite. OnLine. OnTheGo. Not­ed for a stream­lined, easy-to-use design with seam­less­ly inte­grat­ed rev­enue dri­ving fea­tures that allow attrac­tions to up-sell, cross-sell and sim­ply-sell. Com­bined with lev­el 1 PCI secu­ri­ty cer­ti­fi­ca­tion, and 24⁄7 sup­port, acces­so Pass­port gives clients the tools, secu­ri­ty and sup­port they need to dri­ve sales.
With over 1 mil­lion native mobile app down­loads for clients so far, the ###i brand also pro­vide con­tent rich iPhone and Android appli­ca­tions that deliv­er added val­ue info and func­tion­al­i­ty to attrac­tion guests plus rev­enue dri­ving mobile tick­et­ing func­tion­al­i­ty that seam­less­ly inte­grates with the rest of the Pass­port Suite. For more infor­ma­tion vis­it www​.acces​so​.com.
About Palace Entertainment
Palace Enter­tain­ment is one of the lead­ing leisure park oper­a­tors in the Unit­ed States, with 40 parks locat­ed across 11 states. Palace Entertainment's parks pro­vide a wide range of fam­i­ly ori­ent­ed attrac­tions to vis­i­tors of all ages, such as roller coast­ers, Fer­ris wheels, live shows, thrill rides, wave pools, water slides, ani­mal shows, minia­ture golf cours­es, go-karts and arcade games. Palace Enter­tain­ment serves over 13 mil­lion vis­i­tors annu­al­ly. For more infor­ma­tion vis­it www​.PalaceEn​ter​tain​ment​.com.