Navy Pier Selects accesso for Ticketing and e-Commerce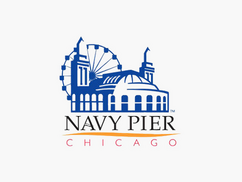 ORLAN­DO (20-Jan­u­ary-2015) –acces­so (AIM:ACSO), the pre­mier tech­nol­o­gy solu­tions provider to the glob­al attrac­tions and leisure indus­try, has signed a three-year agree­ment with Navy Pier, Inc. to pro­vide the acces­so Pass­port® tick­et­ing solu­tion to the 50-acre Chica­go landmark.
The acces­so Pass­port tick­et­ing suite will allow the Navy Pier to offer its guests con­ve­nient access to advance tick­et sales through their desk­top com­put­ers, tablets and mobile devices as well as sup­port the attraction's onsite sales with tra­di­tion­al tick­et­ing point-of-sale and mobile point-of-sale solutions.
The guest expe­ri­ence enhance­ment for the Pier comes in the midst of its dra­mat­ic rede­vel­op­ment to update fea­tures and ameni­ties in advance of its cen­ten­ni­al anniver­sary in 2016. The mul­ti-year effort, which began in fall 2013, will trans­form Navy Pier's 50 acres of pre­mier urban water­front into a spec­tac­u­lar, glob­al des­ti­na­tion and trea­sure for the peo­ple of Chica­go and its visitors.
"The Navy Pier is both a his­tor­i­cal land­mark and an evolv­ing ​'People's Pier,' striv­ing to serve Chica­go res­i­dents and guests for gen­er­a­tions to come. The Acces­so Pass­port solu­tion gives us the flex­i­bil­i­ty we need to offer tick­ets across the full spec­trum of the sales process – at-home, online, mobile devices, and in-mar­ket," said Bri­an Mur­phy, Navy Pier, Inc. COO.
The first phase of rede­vel­op­ment, sched­uled to be com­plet­ed by 2016, includes the redesign of the Pier's pub­lic spaces, known as Pier­scape, and improve­ments to the inte­ri­or of the Fam­i­ly Pavil­ion and South Arcade. Phase I projects include trans­for­ma­tion of South Dock into a more engag­ing, green­er space, con­ver­sion of the South Arcade indoor walk­way into a Chica­go-themed food expe­ri­ence, and cre­ation of a light­ed water fountain/​ice skat­ing rink in Polk Bros Park.
"It's an hon­or to have been select­ed to deliv­er our com­pre­hen­sive tick­et­ing solu­tion for an attrac­tion with such rich his­to­ry and vision for the future," said Steve Brown, acces­so COO. ​"The abil­i­ty for vis­i­tors to eas­i­ly book and pur­chase in-mar­ket expe­ri­ences from their mobile devices will cer­tain­ly help the Navy Pier for­ti­fy its rep­u­ta­tion as a mod­ern world-class attraction."