accesso Client Seminar 2019: A Fun-Filled Week of Learning in the Mile High City!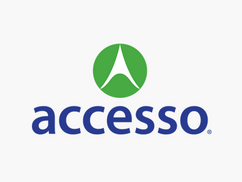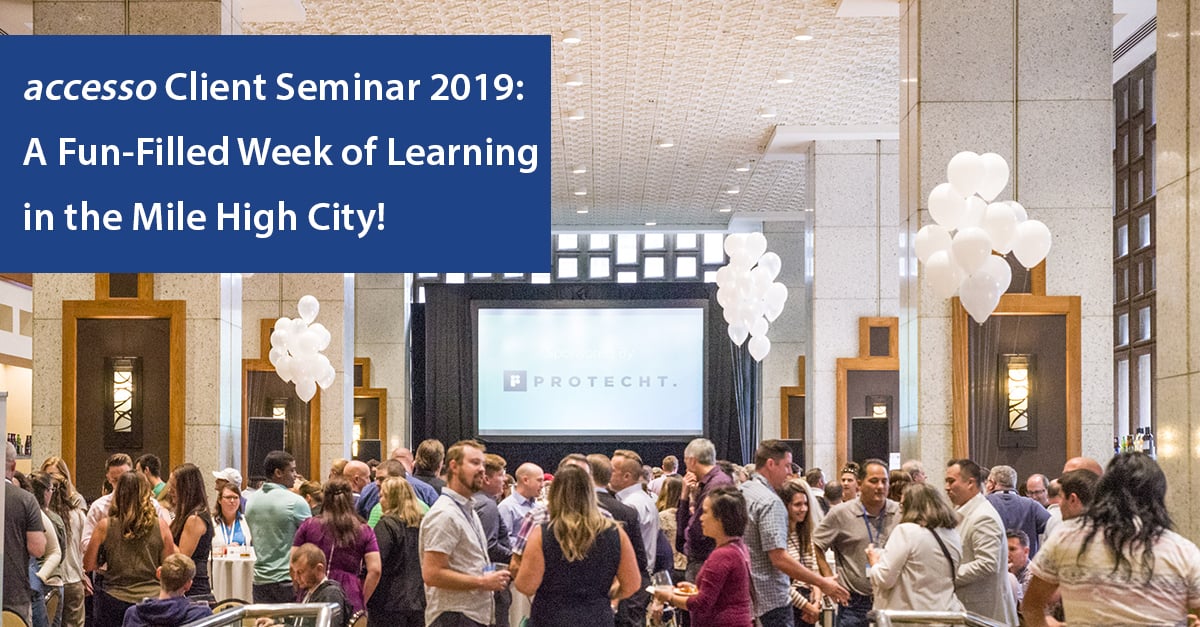 Now that we have set­tled back in from a fun-filled week of learn­ing and net­work­ing at our 2019 acces­so Client Sem­i­nar in beau­ti­ful down­town Den­ver, we're excit­ed to share the high­lights with you! From the feed­back we have already received, this was one for the record books! This year's Client Sem­i­nar housed over 250 atten­dees from 95 client sites for in-depth soft­ware train­ing, col­lab­o­ra­tive round­table dis­cus­sions, fes­tive fall evening events and an excit­ing new ​"Answers Por­tal" unveiling!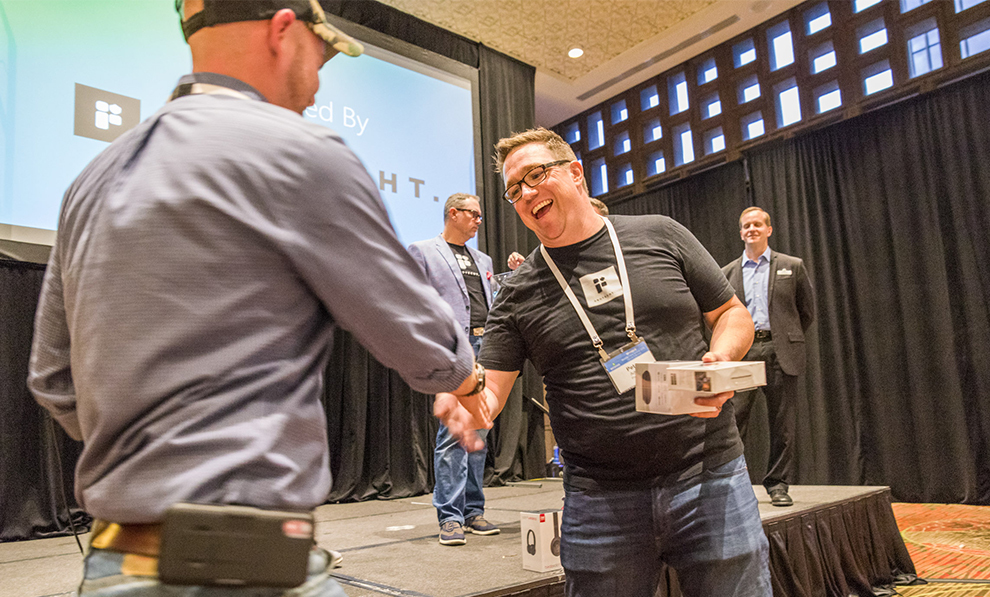 A Mile-High Welcome
"No mat­ter how many times I attend, I always walk away with some­thing that will make a pos­i­tive impact back at the office."
This year's acces­so Client Sem­i­nar was held at the Down­ton Den­ver Sher­a­ton, a beau­ti­ful resort in the heart of Den­ver's Down­town 16th Street out­door mall sur­round­ed by pic­turesque moun­tain views and a pletho­ra of shop­ping and din­ing options. With mar­velous weath­er and sun­ris­es that seemed almost hand paint­ed, Den­ver did not dis­ap­point! After an excit­ing first day of ses­sions, we kicked off the week with our ​"Mile-High" Hap­py Hour in the main recep­tion area. The acces­so team took this time to social­ize with the spon­sors and clients from all across the leisure and enter­tain­ment indus­try, from ski resorts to muse­ums, aquar­i­ums, zoos, attrac­tions and more.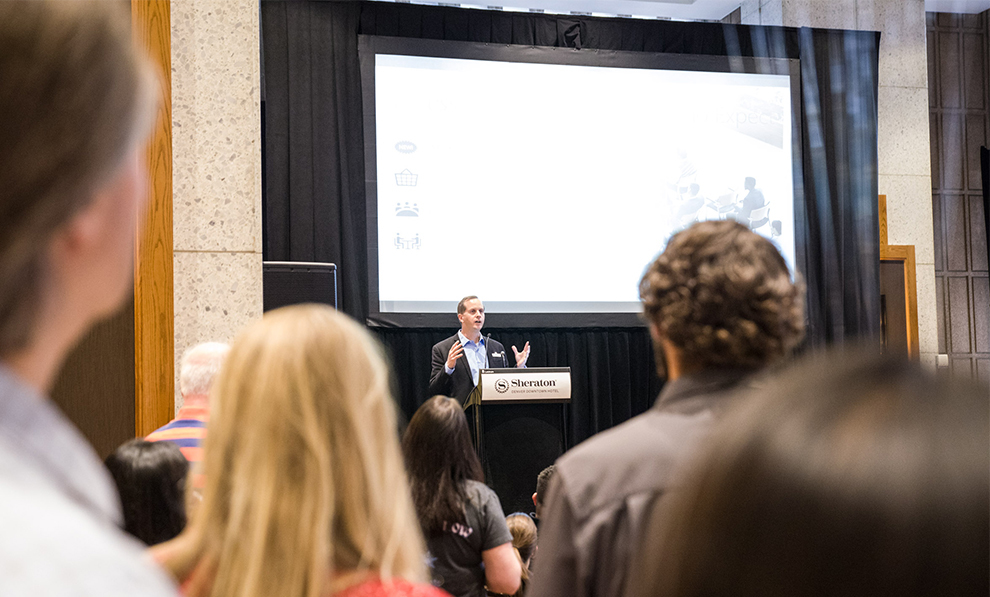 This year we shook things up a bit for our Keynote speech! Pri­or to the speech, there was an open bar cock­tail par­ty where clients, spon­sors, and the acces­so team could wind down from the hus­tle and bus­tle of the first full day of attend­ing ses­sions. Staff and clients alike took advan­tage of this time to put faces to the friend­ly voic­es on the oth­er side of email con­ver­sa­tions that have been exchanged since the last Sem­i­nar. After an hour of catch­ing up with famil­iar faces and meet­ing new clients, acces­so​'s Pres­i­dent of Tick­et­ing, Eric Petru­sic deliv­ered a jovial speech about what is com­ing next for acces­so in the sub­se­quent years and gave some insight into the high­ly antic­i­pat­ed acces­so Sir­iusware Ver­sion 5 rollout.

After a brief overview of the full acces­so suite of solu­tions, Petru­sic turned his atten­tion to the main focal points for acces­so​'s future: eCom­merce with acces­so Pass­port, dis­tri­b­u­tion with Ingres­so, and the impor­tance of the guest expe­ri­ence with The Expe­ri­ence Engine. Clients were also giv­en more infor­ma­tion on our plans for the con­tin­ued devel­op­ment of the acces­so Sir­iusware eCom­merce mod­ule for clients who wish to man­age their own eCom­merce rather than adding on the acces­so Pass­port eCom­merce solu­tion. Adding acces­so Pass­port is for those who want an enter­prise-lev­el solu­tion that empha­sizes the impor­tance of pre-arrival sales.
Petrusic's speech also empha­sized that, while eCom­merce is impor­tant for now, dis­tri­b­u­tion is where we think the mar­ket is going next – and there is no bet­ter time to think about this than now! Dis­tri­b­u­tion through Ingres­so will help your venue sub­stan­tial­ly widen its mar­ket­ing reach, and dis­tri­b­u­tion can also stream­line the vouch­er redemp­tion process by allow­ing you to sell live tick­ets through third-par­ty resellers instead of vouch­ers. Don't wait to elim­i­nate the tedious vouch­er process and build rela­tion­ships with next-gen­er­a­tion resellers like Groupon and Reserve with Google.
The insight­ful speech was wrapped up by Eric reit­er­at­ing the impor­tance of under­stand­ing the guest expe­ri­ence and how TE2 can help your venue ele­vate the expe­ri­ence to keep guests com­ing back time after time. As if the evening did­n't have enough excite­ment, Eric was joined on stage by the evening's spon­sor, Pro­techt, to announce our raf­fle prize win­ners. Each of the recip­i­ents of Google Home sets and our Beats head­phone grand prize win­ner joined the team on stage for a pho­to before con­clud­ing the evening's events.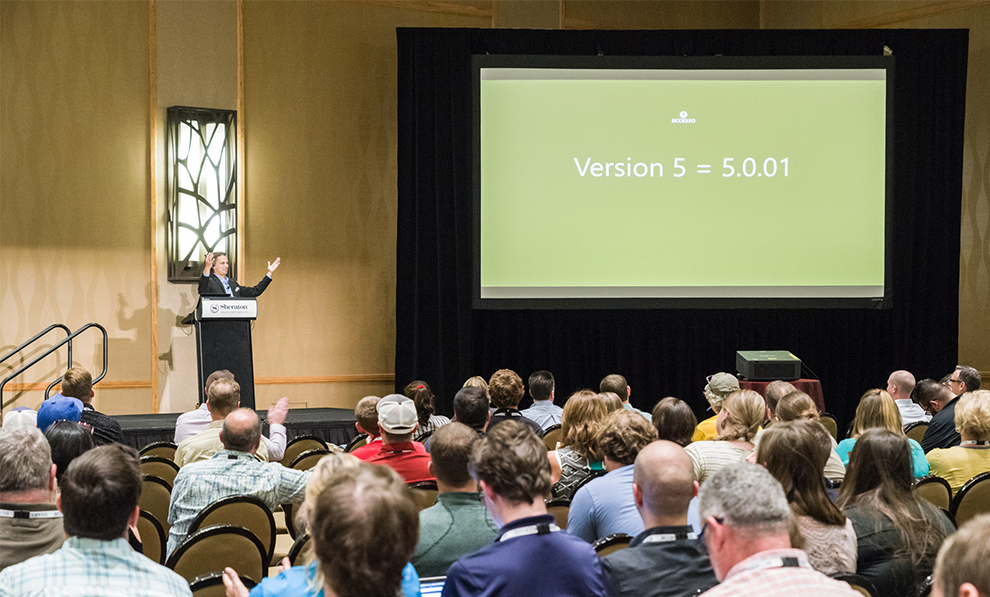 Big Announce­ments at ​
"

What's New"

​"I attend to refine my knowl­edge of the soft­ware, build pro­fes­sion­al rela­tion­ships with like-mind­ed peo­ple, and to gain fresh ideas and approach­es."

The 2019 acces­so Client Sem­i­nar fea­tured over 95 ses­sions that ranged from lec­ture-style class­es, pan­el dis­cus­sions, round­ta­bles and more. Our most pop­u­lar ses­sion of the week was ​"What's New in acces­so Sir­iusware" taught by our ani­mat­ed and knowl­edge­able Direc­tor of Prod­uct Man­age­ment, Louis Aguila! Dur­ing this Tues­day after­noon ses­sion, Louis kept the crowd cheer­ing by announc­ing the go-live of the brand new Answers por­tal for clients. This site con­tains all the resources our cur­rent clients could ever want when it comes to get­ting quick answers to com­mon con­cerns and stay­ing on top of the lat­est acces­so content.

Louis then took clients and staff on a jour­ney through what has been hap­pen­ing with acces­so Sir­iusware over the past year. This includ­ed the bug fix­es and new fea­tures that will be added to ver­sion 4.8.03 and the plan for imple­ment­ing Ver­sion 5.0.01 to all cur­rent clients. Clients were even giv­en a new way to sub­mit ques­tions to Louis about any­thing he pre­sent­ed using the Sli­do application.

Keep­ing with Mon­day's theme of giv­ing back more to our clients, Louis gave away quick prod­uct licens­es and hard­ware to five lucky win­ners in a fun game of ​"look under your chair for a win­ning stick­er!" The audi­ence all shared a laugh at the unex­pect­ed com­pet­i­tive nature of the game. The laughs and fun con­tin­ued with the use of our very own Sales Direc­tor, Phil Schwartz through­out the What's New demon­stra­tion to show­case cer­tain fea­tures in retail, Quickscan, etc.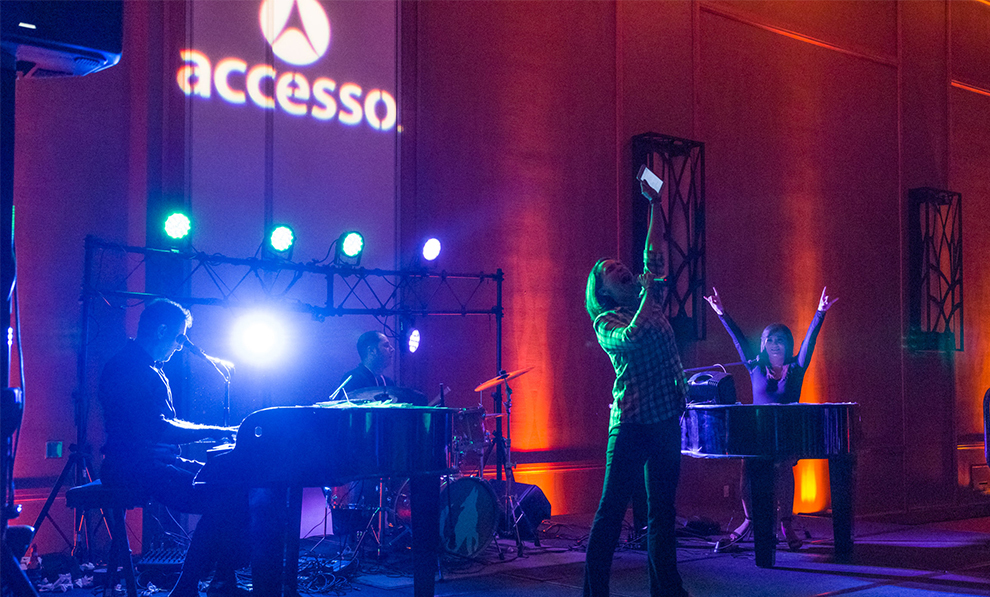 Wednes­day Night's Ball­room Bonfire
"It is always fun get­ting togeth­er with the acces­so team and doing some seri­ous bond­ing!"
With all the edu­ca­tion­al ses­sions, soft­ware demon­stra­tions, and an unlim­it­ed amount of Pow­er­Point pre­sen­ta­tions, Wednes­day's Ball­room Bon­fire gave every­one a chance to unwind and enjoy some local-themed Den­ver fun! For this event, our staff con­vert­ed the Grand Ball­room into a cozy, for­est get­away for all who attend­ed. From fall-themed cock­tails to an actu­al indoor bon­fire, this event blew away all of our expec­ta­tions! Every­one dust­ed off their cozi­est flan­nel attire and enjoyed a fresh roast­ed s'mores sta­tion to the tunes of the won­der­ful ​"Howl at the Moon" Piano trio. It was­n't long before every­one was tak­ing their chance to hop on stage and belt out our favorite tunes. Most notably Lau­ren Church (acces­so Sys­tem Spe­cial­ist) gave an empow­er­ing ren­di­tion of Liz­zo's instant clas­sic, ​"Truth Hurts" on just her 4th day of being an acces­so employee!
We also enjoyed a com­pet­i­tive corn­hole tour­na­ment hap­pen­ing all night and devour­ing the assort­ment of fresh­ly-baked bis­cuits, and while the indoor fire pro­vid­ed a great chat space for those who need­ed a break, the dance floor was home to many of us as the night went on.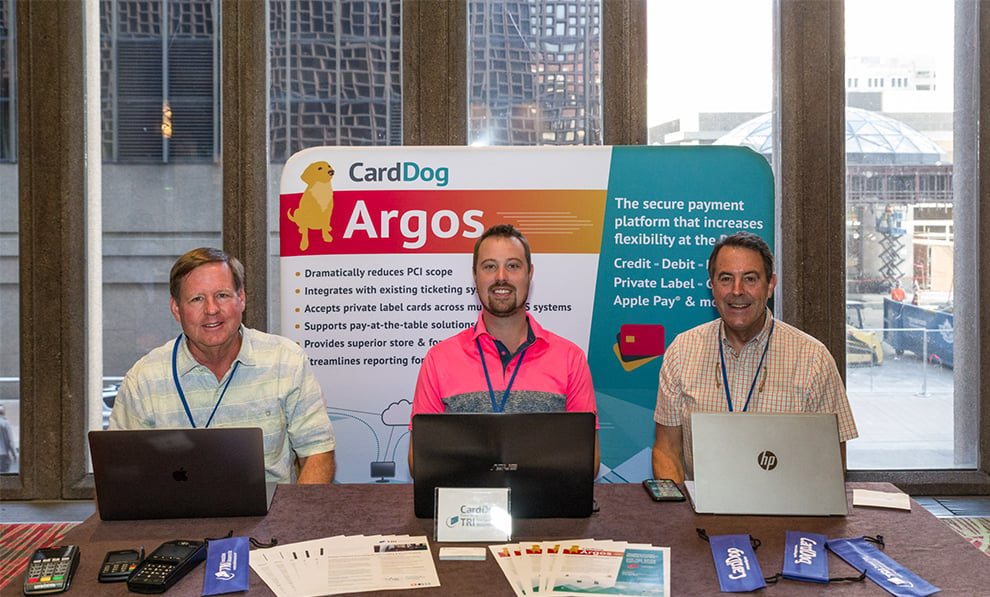 Thank You to Our Sponsors
"The best thing is get­ting to inter­act with our clients out­side of an email or phone call, as well as get to know them on a per­son­al lev­el, so that we can give them bet­ter ser­vice and build a last­ing relationship!"
It's always a plea­sure wel­com­ing so many of our indus­try part­ners to join us for acces­so Client Sem­i­nar, and this event could not have been a suc­cess with­out their incred­i­ble par­tic­i­pa­tion. We had a record num­ber of spon­sor­ships this year and would like to thank our event spon­sors, Elavon (Wednes­day night Ball­room Bon­fire and Wel­come Bags) and Pro­techt (Mon­day night Mile-High Cock­tail Par­ty and Keynote), as well as Axess, who spon­sored WiFi through­out the week; Posi­flex, our refresh­ing Hydra­tion Sta­tion spon­sor; Kubera Pay­ments, our mid-week mas­sages and Busi­ness Lounge spon­sor; Groupon, our Vir­tu­al Machine and coffee/​snack break spon­sor; Epson, who also spon­sored a coffee/​snack break; and Trans­ac­tion Resources Inc, 1Risk, Amlon Indus­tries and Digonex who spon­sored our ele­va­tor wraps. Our atten­dees enjoyed a LinkedIn Busi­ness Por­trait Sta­tion spon­sored by Cipher­Lab, and we were pleased to wel­come Inntopia and Boca Sys­tems Inc. to meet with clients and staff at ven­dor tables.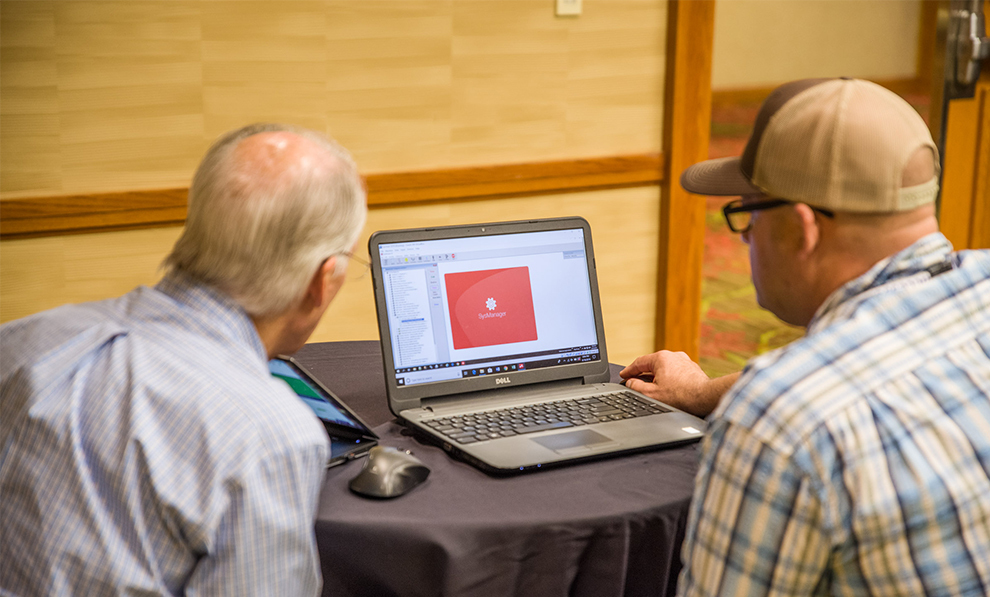 Thank You to Our Clients
acces­so Client Sem­i­nar would not be such an amaz­ing event with­out the abun­dance of feed­back we receive from clients. We are tru­ly grate­ful for all the feed­back we receive and take the time to read through it all so that we can make each year bet­ter than the last! For some of us on the Client Sem­i­nar team, such as yours tru­ly, this was our first sem­i­nar! It was an absolute dream to get to know some of our amaz­ing clients over the last week.
Thank you to every­one who shared their expe­ri­ences with us. Whether it was post-ses­sion sur­veys, Come Chat with Us ses­sions, or our Client Sem­i­nar feed­back sur­vey, we are grate­ful for all who shared feed­back relat­ed to our event. If you missed one of our sur­veys and have feed­back you'd like to add, please email us at seminarregistration@​accesso.​com.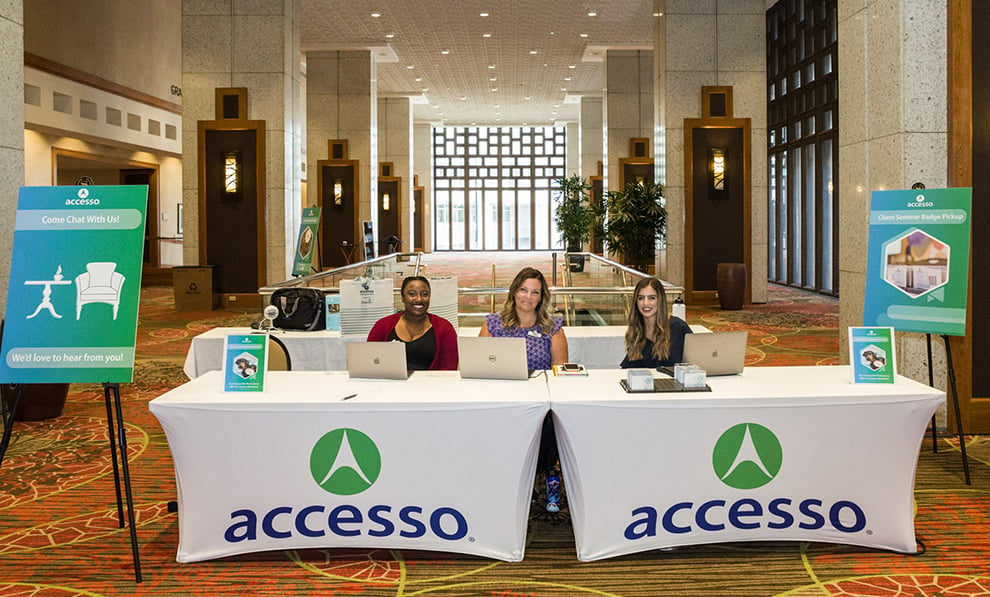 See You in Atlanta!
From cool breezes wash­ing down the 16th Street mall to the local cui­sine at great restau­rants like Den­ver Bis­cuit Com­pa­ny, this year's acces­so Client Sem­i­nar was def­i­nite­ly one to remem­ber! We hope that you enjoyed this week of learn­ing and con­nect­ing with one anoth­er as much as our team did. We can't wait for the excit­ing learn­ing oppor­tu­ni­ties that await us all next year! Mark your cal­en­dar now for our 2020 acces­so Client Sem­i­nar in Atlanta from Sun­day, Sep­tem­ber 12th – Fri­day, Sep­tem­ber 18th.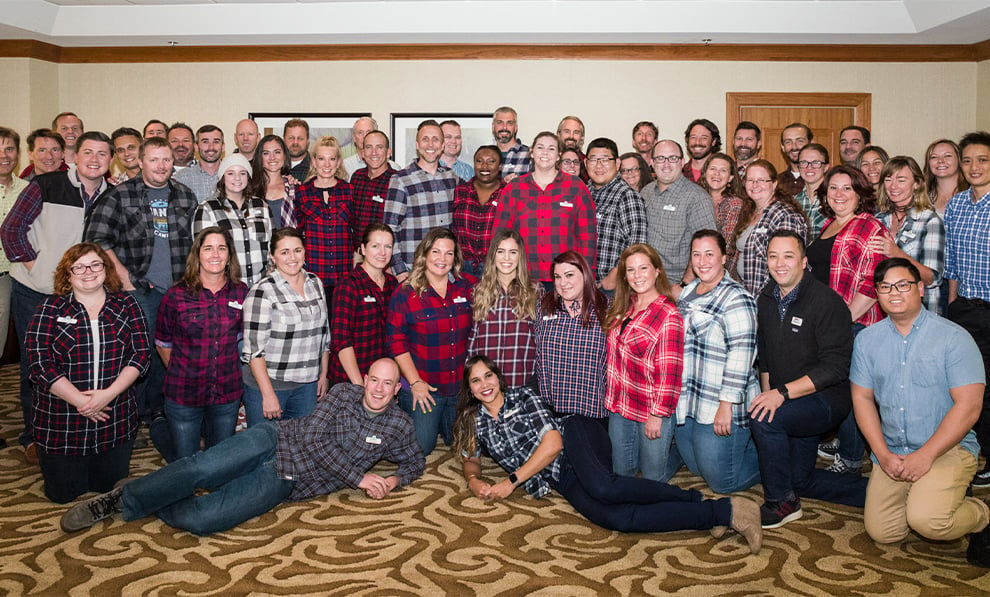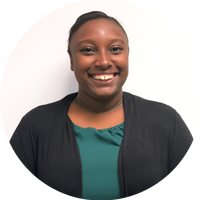 Lynette Williams — Mar­ket­ing Assistant
Based in our Lake Mary office, Lynette joined the acces­so mar­ket­ing team in June 2018. As Mar­ket­ing Assis­tant, she works very close­ly with mul­ti­ple teams with­in the com­pa­ny to help cul­ti­vate con­tent, find new swag for tradeshows, and lend a help­ing hand where ever it is need­ed. In her free time, Lynette enjoys trav­el­ing, find­ing new restau­rants to obsess over, and relax­ing at the beach with her very ener­getic fur-baby, Rambo.