accesso Learning Series: Simplify Your Camp Registration with accesso!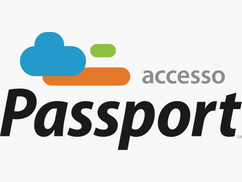 Still using lengthy and eas­i­ly-mis­placed paper forms to track and man­age your camp reg­is­tra­tion? What if we told you there was a bet­ter way? Whether you man­age a theme park, a ski resort or a muse­um, our new Camps fea­ture can stream­line the online camp reg­is­tra­tion process for your orga­ni­za­tion. Watch as acces­so Sales Engi­neer Stephanie Hor­wath intro­duces this inno­v­a­tive new fea­ture in a demo and con­tin­ue read­ing to uncov­er how ben­e­fi­cial this fea­ture can be for your venue.
At acces­so, we are ded­i­cat­ed to help­ing our clients exceed guest expec­ta­tions through inno­v­a­tive tech­nol­o­gy solu­tions. As we dive fur­ther into the age of tech­nol­o­gy, pen and paper appli­ca­tions are becom­ing more and more obso­lete. Our Camps fea­ture allows venues to keep up with the demands of con­sumers for instant access. This online book­ing process lets par­ents sign their chil­dren up for var­i­ous pro­grams based on grade or age, com­plete waivers and much more. It is avail­able through our award-win­ning acces­so Pass­port eCom­merce solu­tion that inte­grates with our acces­so Sir­iusware point of sale sys­tem, which means that all of the infor­ma­tion col­lect­ed online is seam­less­ly trans­mit­ted to your acces­so Sir­iusware sys­tem for future use.
There are many ben­e­fits to using the acces­so Pass­port Camps mod­ule, includ­ing the abil­i­ty to offer camps with search func­tion­al­i­ty online, greater vis­i­bil­i­ty into sales with advance reg­is­tra­tion, the abil­i­ty to col­lect thor­ough infor­ma­tion about your par­tic­i­pants (includ­ing emer­gency con­tacts, t‑shirt sizes, grades, any known aller­gies or any­thing that would be of use to the camp staff). Fur­ther­more, you can also offer wait­lists as well as dis­counts to mem­bers of your orga­ni­za­tion, because Camp pack­ages synch with mem­ber pro­files, and you can increase rev­enue by offer­ing option­al add-on pack­ages that enhance the camper expe­ri­ence. Whether it is a pic­ture pack­age, lunch through the camp, or extend­ed care in the morn­ing or after­noon, your pos­si­bil­i­ties for addi­tion­al rev­enue are limitless.
Our new acces­so Pass­port Camps mod­ule makes the process of brows­ing and reg­is­ter­ing for camps easy and effi­cient. Guests can either nav­i­gate to a ​"Camp" tab with­in the acces­so Pass­port eCom­merce store, or guests can be re-direct­ed to spe­cif­ic pack­ages on your main web­site. When brows­ing from the eCom­merce store, guests can use fil­ters to search for exact­ly the camp that they want. Some exam­ples include loca­tion, grade, top­ic and start and end date. Once they input the fil­ters, a list of camps appears on the right-hand side. When ready to pur­chase, the guest will be prompt­ed to sign in or cre­ate a new account. If the guests are mem­bers of your orga­ni­za­tion, the sys­tem will rec­og­nize the sta­tus and sug­gest mem­ber prices, items or list ben­e­fits avail­able based on mem­ber­ship. At this point, camp par­tic­i­pants can be entered, and the camper reg­is­tra­tion wiz­ard col­lects the impor­tant infor­ma­tion that your venue needs. After com­plet­ing all of the nec­es­sary infor­ma­tion, the par­ent can now select the par­tic­i­pants for each camp.
Anoth­er major ben­e­fit of acces­so Pass­port Camps is the time saved and accu­ra­cy pre­served with regard to track­ing and com­plet­ing med­ical or lia­bil­i­ty waivers. One of the most impor­tant pieces of infor­ma­tion for a camp to have is a com­plet­ed and signed waiv­er for every camper in atten­dance. Typ­i­cal­ly, these are han­dled with a paper waiv­er that the camp staff has to cor­rect­ly file and keep track of. With the acces­so Pass­port Camps online book­ing process, all waivers are sub­mit­ted and stored online. No par­ent wants to read through and sign a mul­ti­page pack­et of forms for each camper dur­ing the first day of camp– they want to focus on get­ting their camper set­tled in and com­fort­able with stay­ing at the camp. The new online book­ing fea­ture saves con­sumers from hav­ing to go through this time-con­sum­ing process. Instead, par­ents can fill out med­ical waivers, pho­tog­ra­phy waivers, and more with the sim­ple click of a but­ton. This also gives con­sumers access to the forms and waivers when­ev­er they need to look back over poli­cies. Patrons can also fill out one set of non-med­ical waivers and forms for mul­ti­ple campers, sav­ing time from hav­ing to read over and sign the same form for each camper.
Our acces­so Pass­port Camps mod­ule can accom­mo­date any num­ber of pay­ment sce­nar­ios, includ­ing autho­riz­ing guests to pay a deposit on the day of book­ing, and the remain­der in full at a lat­er date, or requir­ing guests to pay in full online. The pay­ment would be based on all the campers under one par­ent pro­file, instead of hav­ing to set-up sep­a­rate pay­ments for each camper.
acces­so Pass­port Camps online book­ing process is com­plete­ly cus­tomiz­able. Venues can have patrons fill out as much infor­ma­tion as they feel nec­es­sary. More impor­tant­ly, patrons can fill out this infor­ma­tion such as pay­ment method, camper infor­ma­tion, and var­i­ous waivers all on their own time dur­ing the reg­is­tra­tion process. This keeps lines dur­ing camp check in to a min­i­mum since par­ents are doing every­thing dig­i­tal­ly. This sig­nif­i­cant­ly stream­lines the process of drop­ping campers off on the first day.
Pro­vid­ing a one-stop shop for your guests online allows them to plan their vis­it in advance so they can tru­ly focus on enjoy­ing the venue while onsite. Whether it's reg­is­ter­ing for camps, sou­venir pack­ages, or addi­tion­al meals, if guests are not pre­sent­ed with the oppor­tu­ni­ty to pur­chase items online before­hand, a venue may miss out on those pur­chas­es. With our acces­so Pass­port solu­tion, venues can eas­i­ly up-sell vir­tu­al­ly any­thing. Whether you're a theme park, a cul­tur­al insti­tu­tion or a ski resort, our acces­so Pass­port eCom­merce solu­tion pro­vides all of the fea­tures you need to man­age your guests in the most prof­itable way.
Watch our learn­ing series video to learn more. If you have ques­tions or would like to learn more about our acces­so Pass­port eCom­merce solu­tion or our acces­so Sir­iusware POS solu­tion, con­tact us here or email sales@​accesso.​com.