accesso Partners with Florida Attractions Association to Provide New Ticketing Platform for attractionShare Program.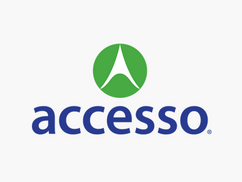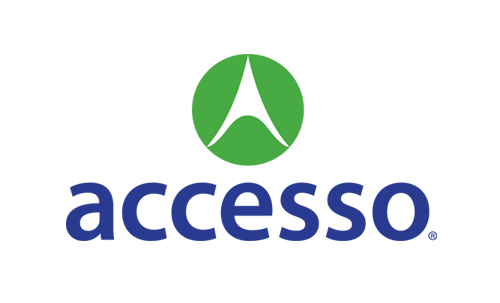 ORLAN­DO, Fla. (April 26, 2017) – acces­so Tech­nol­o­gy Group plc (AIM: ACSO), the pre­mier tech­nol­o­gy solu­tions provider to leisure, enter­tain­ment and cul­tur­al mar­kets, has teamed up with the Flori­da Attrac­tions Asso­ci­a­tion (FAA) to stream­line the organization's attrac­tion­Share pro­gram with an improved online tick­et­ing platform.
The new attrac­tion­Share plat­form uti­lizes the cus­tomiz­able acces­so ShoWare solu­tion that is a cloud-based Soft­ware-as-a-Ser­vice (SaaS) for tick­et sales and dis­tri­b­u­tion. The pro­gram, which is offered exclu­sive­ly to pri­ma­ry-lev­el attrac­tions mem­bers, allows par­tic­i­pat­ing mem­ber attrac­tions to share tick­et priv­i­leges with employ­ees of oth­er mem­ber attractions.
With the new acces­so ShoWare solu­tion in place, employ­ees of mem­ber attrac­tions sim­ply vis­it the acces­so-pow­ered attrac­tion­Share web­site to view avail­able tick­ets from more than 80 attrac­tions, includ­ing water parks, zoos, muse­ums, aquar­i­ums, tours and more. Human resource per­son­nel of those attrac­tion mem­bers can then select and print com­pli­men­ta­ry or dis­count­ed tick­ets for employ­ees and a lim­it­ed num­ber of their guests.
"We are thrilled to work with our part­ners at Acces­so to intro­duce an all-new tick­et­ing solu­tion for our pop­u­lar Attrac­tion­Share pro­gram," said Bill Lupfer, Pres­i­dent and CEO of the Flori­da Attrac­tions Asso­ci­a­tion. ​"Attrac­tion­Share is designed to offer an added ben­e­fit to our mem­bers, and the Acces­so ShoWare solu­tion has helped make the process more con­ve­nient, effi­cient and hassle-free."
In addi­tion to a stream­lined tick­et­ing process, the acces­so ShoWare solu­tion will pro­vide improved data-gath­er­ing and report­ing func­tion­al­i­ty, elim­i­nat­ing the need for man­u­al data col­lec­tion and entry by FAA. The new plat­form allows the asso­ci­a­tion to eas­i­ly track attrac­tion par­tic­i­pa­tion, tick­et avail­abil­i­ty and oth­er user data.
"Acces­so is proud to part­ner with the Flori­da Attrac­tions Asso­ci­a­tion to pro­vide a seam­less tick­et­ing and report­ing process for Attrac­tion­Share," said Steve Brown, acces­so CEO. ​"Our part­ner­ship illus­trates the attrac­tion industry's need for a high-qual­i­ty tick­et­ing solu­tion, and our Acces­so ShoWare solu­tion offers the lat­est tech­nol­o­gy to meet that need."
To learn more about the Flori­da Attrac­tions Asso­ci­a­tion vis­it: https://​flori​daat​trac​tions​.org