accesso® Selected by the 2018 Special Olympics USA Games to Provide Streamlined Ticketing Solution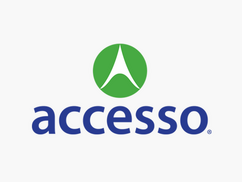 Spe­cial Olympics USA Games Imple­ments acces­so ShoWareSM Solu­tion Ahead of Open­ing Ceremony
ORLAN­DO, Fla. (March 27, 2018) – acces­so Tech­nol­o­gy Group plc (AIM: ACSO), the pre­mier tech­nol­o­gy solu­tions provider to leisure, enter­tain­ment, cul­tur­al and hos­pi­tal­i­ty mar­kets, is part­ner­ing with the 2018 Spe­cial Olympics USA Games to pro­vide a ful­ly inte­grat­ed tick­et­ing plat­form for this year's Open­ing Ceremony.

The Open­ing Cer­e­mo­ny, which will take place July 1st at the Uni­ver­si­ty of Washington's Husky Sta­di­um, will uti­lize the company's acces­so ShoWare solu­tion, a cloud-based Soft­ware-as-a-Ser­vice (SaaS) for tick­et sales and dis­tri­b­u­tion. The tick­et­ing soft­ware will allow atten­dees to pur­chase tick­ets for the cer­e­mo­ny either on-site or online, while enabling event orga­niz­ers to seam­less­ly inte­grate and man­age the tick­et­ing process on a sin­gle platform.
"The Spe­cial Olympics USA Games is a mon­u­men­tal cel­e­bra­tion of the joy of inclu­sive sport, shared by our ath­letes, their fam­i­lies and sup­port­ers," said Eric Corn­ing, Vice Pres­i­dent of Pro­duc­tion for the 2018 Spe­cial Olympics USA Games. ​"With the help of Acces­so, we look for­ward to pro­vid­ing a seam­less tick­et-pur­chas­ing expe­ri­ence for our fans and spec­ta­tors as we cel­e­brate the start of the 2018 USA Games at the Open­ing Ceremony."

Held every four years, this year's Spe­cial Olympics USA Games will be in Seat­tle, Wash­ing­ton, from July 1 – 6. More than 4,000 ath­letes and coach­es, sup­port­ed by tens of thou­sands of vol­un­teers and spec­ta­tors will com­pete in 14 Olympic-type team and indi­vid­ual sports. The Open­ing Cer­e­mo­ny marks the offi­cial start of six days of com­pe­ti­tion and events across Puget Sound and will kick off with the Parade of Ath­letes, a per­for­mance by a 2,018-member choral group, one of the largest vocal ensem­bles ever assem­bled in Wash­ing­ton State, along with the light­ing of the Spe­cial Olympics Flame of Hope.

With the acces­so ShoWare tick­et­ing solu­tion in place, the 2018 Spe­cial Olympics USA Games will ben­e­fit from a range of fea­tures to cus­tomize and enhance its tick­et sales. Patrons will have the abil­i­ty to select their tick­ets direct­ly on the Games' secure web­site, or pur­chase tick­ets on-site via the acces­so ShoWare box office mod­ule, which inte­grates and syncs with online sales in real time. The solu­tion will also pro­vide event oper­a­tors with access to com­pre­hen­sive data and report­ing on pur­chase pat­terns, tick­et avail­abil­i­ty and oth­er user behavior.

"We are extreme­ly proud to part­ner with the 2018 Spe­cial Olympics USA Games, an essen­tial sports com­pe­ti­tion that pro­motes social inclu­sion and under­lines the impor­tance of ensur­ing acces­si­bil­i­ty for every­one," said Steve Brown, acces­so CEO. ​"We look for­ward to pro­vid­ing a seam­less expe­ri­ence for the Open­ing Cer­e­mo­ny and being part of this inspi­ra­tional community."