Parc Astérix Partners with accesso® to Launch Virtual Queuing Offering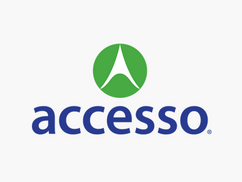 Lead­ing Euro­pean Theme Park Imple­ments 100% Vir­tu­al Queu­ing Model

TWYFORD, UK (Aug. 20, 2020) – acces­so Tech­nol­o­gy Group plc (AIM: ACSO), the pre­mier tech­nol­o­gy solu­tions provider for attrac­tions and venues world­wide, has part­nered with Parc Astérix – France's sec­ond-largest theme park – to deliv­er a new vir­tu­al queu­ing pro­gram designed to pro­mote phys­i­cal dis­tanc­ing for guests.
Parc Astérix, based just out­side of Paris, has intro­duced Filo­tomatix, a vir­tu­al queu­ing pro­gram, for sev­er­al of Parc Astérix's lead­ing attrac­tions – uti­liz­ing accesso's intu­itive Qsmart® plat­form – to enable effec­tive phys­i­cal dis­tanc­ing. Pow­ered by the acces­so LoQueue® vir­tu­al queu­ing solu­tion, the plat­form will pro­vide an improved queu­ing expe­ri­ence for guests, allow­ing them to spend less time wait­ing in phys­i­cal queue lines and more time enjoy­ing Parc Astérix's six worlds and 42 attractions.
Guests lever­ag­ing the vir­tu­al queu­ing option will be able to enjoy the user-friend­ly Qsmart plat­form from their smart­phones – no mobile app down­load required – or by uti­liz­ing the acces­so PrismSMsmart­park wear­able. Both offer­ings are sim­ple and easy to use for guests and oper­a­tors alike, and the func­tion­al­i­ty of both tech­nolo­gies allows for a con­tact­less ride reser­va­tion and load­ing expe­ri­ence. Plus, acces­so​'s vir­tu­al queu­ing tech­nol­o­gy dynam­i­cal­ly adjusts to unpre­dictable vari­ables such as guest flow, incre­men­tal weath­er and oper­a­tional changes, allow­ing Parc Astérix oper­a­tors to employ real-time capac­i­ty opti­miza­tion and com­mu­ni­ca­tion through­out a guest's time on-site.
"In Acces­so, we are pleased to find such a for­ward-think­ing part­ner to help us wel­come back our val­ued guests with safe­ty and secu­ri­ty top of mind," said Sebastien Retail­leau, Directeur Général Adjoint at Parc Astérix. ​"With the intro­duc­tion of Filo­tomatix, guests will be freed from phys­i­cal queues and thus able to enjoy vis­it­ing even more of our attrac­tions and shows."
Parc Astérix is the lat­est acces­so part­ner to imple­ment vir­tu­al queu­ing, as the demand for dynam­ic, reli­able solu­tions to sup­port social dis­tanc­ing con­tin­ues to grow. Last year alone, acces­so​'s vir­tu­al queu­ing tech­nol­o­gy empow­ered over a mil­lion guests to wait less and enjoy more at a vari­ety of venues across the globe. As theme parks and attrac­tions con­tin­ue to nav­i­gate the reopen­ing process in the wake of COVID-19, vir­tu­al queu­ing has quick­ly become an invalu­able asset for park oper­a­tors eager to wel­come back their guests while tak­ing strate­gic care to imple­ment appro­pri­ate social dis­tanc­ing measures.

"Parc Astérix is a tru­ly icon­ic Euro­pean park and we are thrilled to be part­ner­ing with them to rede­fine the expe­ri­ence for their mil­lions of guests," said Steve Brown, acces­so CEO. ​"Though the world has seen many changes as of late, our unwa­ver­ing ded­i­ca­tion to our part­ners and their guests remains con­stant. We look for­ward to help­ing Parc Astérix wel­come back their guests with solu­tions that will not only help ensure a safer park vis­it, but also an improved guest experience."
About acces­so Tech­nol­o­gy Group, plc
At acces­so, we believe tech­nol­o­gy has the pow­er to rede­fine the guest expe­ri­ence. Our patent­ed and award-win­ning solu­tions dri­ve increased rev­enue for attrac­tions oper­a­tors while improv­ing the guest expe­ri­ence. Cur­rent­ly serv­ing over 1,000 venues in 30 coun­tries around the globe, acces­so​'s solu­tions help our clients stream­line oper­a­tions, gen­er­ate increased rev­enues, improve guest sat­is­fac­tion and har­ness the pow­er of data to edu­cate busi­ness and mar­ket­ing decisions.
acces­so invests heav­i­ly in research and devel­op­ment because our indus­tries demand it, our clients ben­e­fit from it and it makes a pos­i­tive impact on the guest experience.
Our com­mit­ment to improv­ing the guest expe­ri­ence and help­ing our clients increase rev­enue is the core of our busi­ness. Our tech­nol­o­gy solu­tions allow venues to increase the vol­ume and range of on- and off-site spend­ing, and to dri­ve increased trans­ac­tion-based rev­enue through cut­ting-edge tick­et­ing, point-of-sale, vir­tu­al queu­ing, dis­tri­b­u­tion and expe­ri­ence man­age­ment software.
Many of our team mem­bers come from back­grounds work­ing with­in the attrac­tions and cul­tur­al indus­try. In this way, we are expe­ri­enced oper­a­tors who run a tech­nol­o­gy com­pa­ny serv­ing attrac­tions oper­a­tors, ver­sus a tech­nol­o­gy com­pa­ny that hap­pens to serve the mar­ket. Our staff under­stands the day-to-day oper­a­tions of man­ag­ing com­plex venues and the chal­lenges this cre­ates, and togeth­er we strive to pro­vide our clients and their guests with tech­nol­o­gy that empow­ers them to do more and enjoy more. From our agile devel­op­ment team to our ded­i­cat­ed client ser­vice spe­cial­ists, every team mem­ber knows that their pas­sion, integri­ty, com­mit­ment, team­work and inno­va­tion are what dri­ve our success.
acces­so is a pub­lic com­pa­ny, list­ed on AIM: a mar­ket oper­at­ed by the Lon­don Stock Exchange. For more infor­ma­tion, vis­it www​.acces​so​.com. Fol­low acces­so on Twit­ter, LinkedIn and Face­book.
PARC ASTÉRIX: A FOR­MU­LA WHICH HAS BEEN WORK­ING FOR 30 YEARS
For 30 years, Parc Astérix has been ful­fill­ing fam­i­lies' dreams with adven­tures packed with fun and thrills.
Humour, con­vivi­al­i­ty, shar­ing and authen­tic­i­ty are val­ues that have attract­ed over 50 mil­lion vis­i­tors. Through­out the years, the 2nd lead­ing French theme park has evolved and been trans­formed, con­stant­ly com­ing up with more and more inno­v­a­tive projects. The Park's atten­dance has been grow­ing steadi­ly for the past six years, with vis­i­tor num­bers now at 2,324,000.


35 km north of Paris and 15 min­utes from Paris CDG Air­port, Parc Astérix is a crazy and explo­sive mix of 47 attrac­tions and shows set in 6 worlds (Gaul, the Roman Empire, Ancient Greece, Egypt, the Vikings and Trav­el through Time). It also boasts 3 orig­i­nal, authen­tic hotels, mak­ing Parc Astérix a great des­ti­na­tion for a short break.