5 Takeaways from IAAPA's "Safe, Secure and Successful Operations in the New Normal" Panel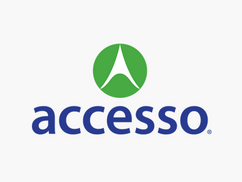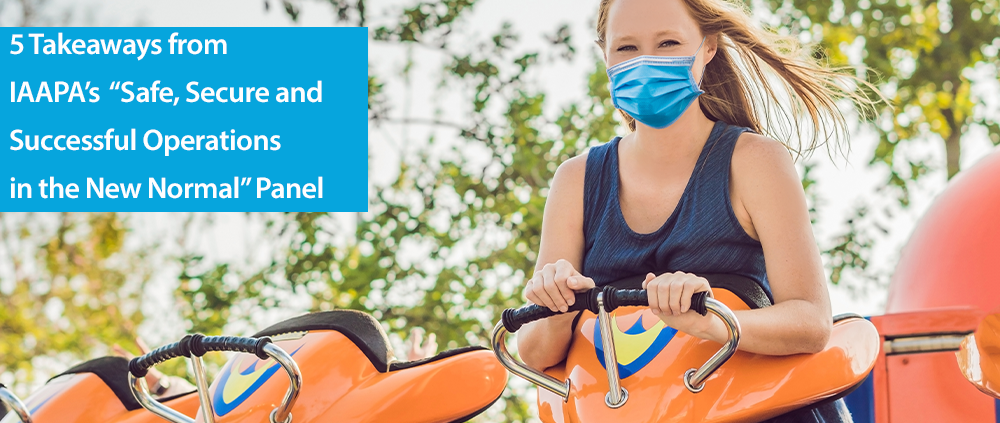 Attrac­tions from all indus­tries are deal­ing with the chal­lenges of social dis­tanc­ing and how to oper­ate safe­ly in a COVID envi­ron­ment. We had the priv­i­lege of shar­ing the IAA­PA Edu­ca­tion stage with Matt Blumhardt from Hol­i­day World & Splashin' Safari and Daine Apple­ber­ry of Audubon Nature Insti­tute to dis­cuss ways to enhance the guest expe­ri­ence, boost rev­enue, build brand loy­al­ty and serve guests safe­ly dur­ing this chal­leng­ing time. Below are our top 5 take­aways and rec­om­men­da­tions from the session.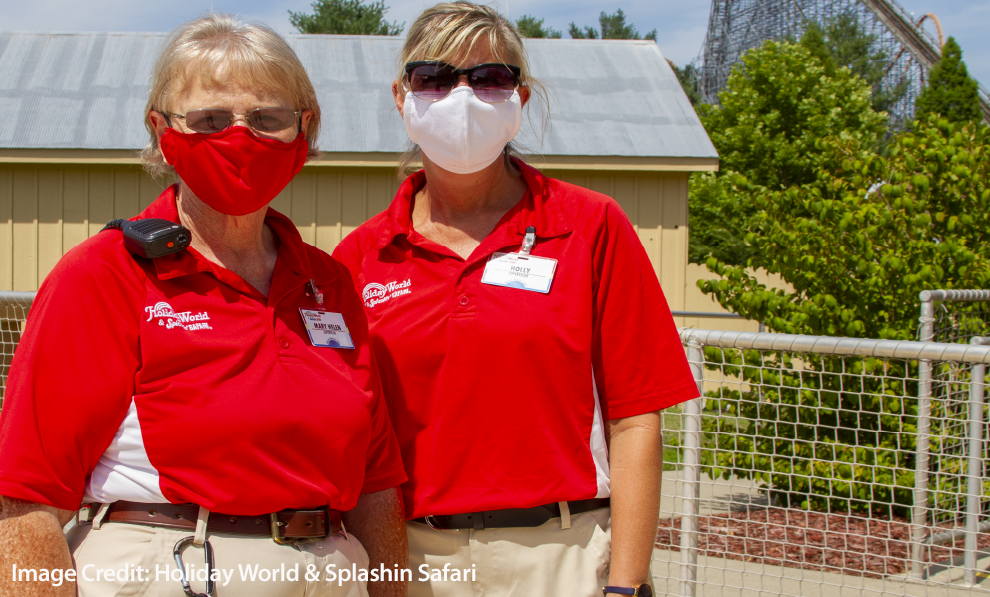 1

. Safe­ty Mat­ters the Most. Be a Role Mod­el in Your Com­mu­ni­ty.

Both of our pan­elists empha­sized the impor­tance of keep­ing guests and staff safe above all else. When Audubon Nature Insti­tute was plan­ning for re-open­ing, ​"Every­thing start­ed with safe­ty," remarked Daine Apple­ber­ry. ​"We want­ed to go beyond local and state guide­lines, even more con­ser­v­a­tive than what was rec­om­mend­ed," he said, giv­ing Audubon an oppor­tu­ni­ty to become the com­mu­ni­ty leader in best prac­tices. As an exam­ple, they decid­ed to plan their paw­print mark­ers at the zoo 8 – 10 feet apart rather than 6 feet apart, and they start­ed out at a slight­ly low­er capac­i­ty than what the state and local gov­ern­ments mandated.

"The num­ber one pri­or­i­ty is keep­ing every­one safe," added Matt Blumhardt of Hol­i­day World and Splashin' Safari. In order to do so, the park worked with the acces­so team to imple­ment a cus­tom-brand­ed vir­tu­al queu­ing sys­tem which they pro­vid­ed to guests at no charge. Instead of it being a way for guests to ​"jump the lines," for pop­u­lar rides, this new inLine reser­va­tion sys­tem allows guests to ​"vir­tu­al­ly wait," facil­i­tat­ing safe social dis­tanc­ing. ​"Our goal was to keep hun­dreds of peo­ple from crowd­ing in one loca­tion at a time," he said.

Both parks also added plex­i­glass to Point of Sale sta­tions, required staff to wear masks and installed a large amount of hand san­i­tiz­er sta­tions through­out their venues.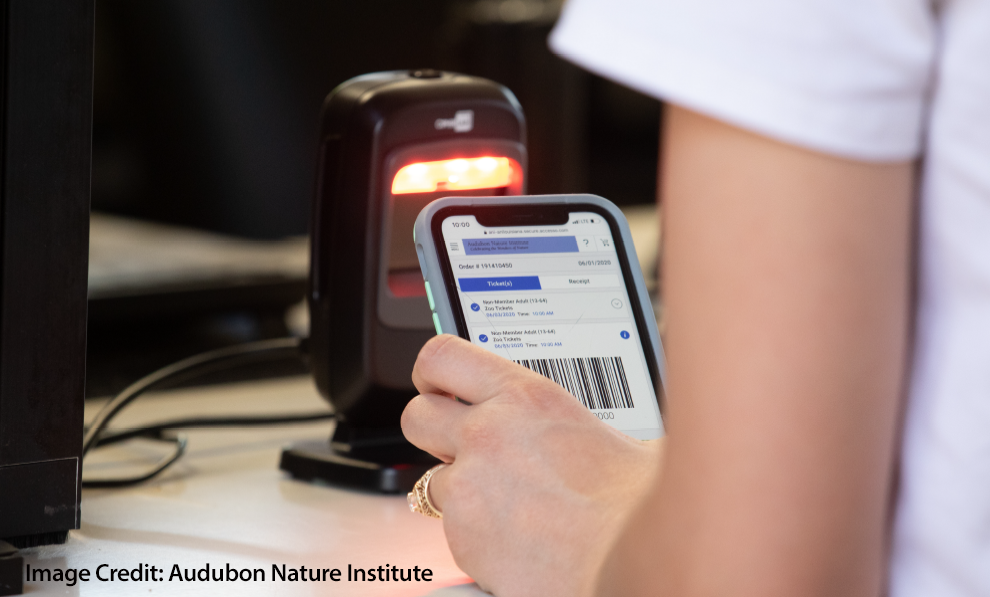 2

. Advance Tick­et­ing is Crit­i­cal in a

COVID

Envi­ron­ment — And It's Here to Stay.
Anoth­er cen­tral ele­ment to reopen­ing safe­ly is get­ting rid of lengthy bot­tle­necks to pur­chase tick­ets onsite, which means that more venues are mak­ing their online store­front their main one. ​"The front gate is the biggest bot­tle­neck and the biggest oppor­tu­ni­ty to have social dis­tanc­ing chal­lenges," said Blumhardt. ​"How do we han­dle that 2 – 3 hour peri­od when we would nor­mal­ly have thou­sands of peo­ple show­ing up?" To solve for this, Hol­i­day World made advance tick­et­ing a require­ment, which meant that sales would fun­nel through their eCom­merce tick­et­ing site (pow­ered by the award win­ning acces­so Pass­port tick­et­ing suite). ​"We'd already seen a move­ment toward online tick­et­ing," Blumhardt con­tin­ued, ​"And the pan­dem­ic real­ly just accel­er­at­ed it."
Audubon Nature Insti­tute also imple­ment­ed online-only tick­et­ing, with dif­fer­ing capac­i­ties allot­ted at spe­cif­ic times­lots for mem­ber tick­ets, gen­er­al admis­sion tick­ets and comp tick­ets (along with a small per­cent­age reserved to accom­mo­date the occa­sion­al walk-up patron).
Both oper­a­tors agree that the ben­e­fits of advance tick­et­ing extend well beyond solv­ing social dis­tanc­ing chal­lenges. For theme parks, it can cre­ate a bet­ter guest expe­ri­ence from the point of entry, and as Blumhardt points out, it can also help mit­i­gate the cash impact with bad weath­er. Venues can also use up-sells and cross-sells to gen­er­ate addi­tion­al income on their online tick­et­ing site, whether it's through the sale of com­pli­men­ta­ry prod­ucts or even col­lect­ing dona­tions, as Audubon does using func­tion­al­i­ty in the acces­so Pass­port eCom­merce tick­et­ing plat­form. ​"We added a pop-up screen to our eCom­merce pur­chas­ing flow, so when you add your tick­ets to the cart, a win­dow pops up for our Audubon Recov­ery Fund," said Apple­ber­ry. ​"We've seen a huge, huge impact and suc­cess in guests donat­ing to our recov­ery. If we had not gone with that option, we would have left a lot of mon­ey on the table."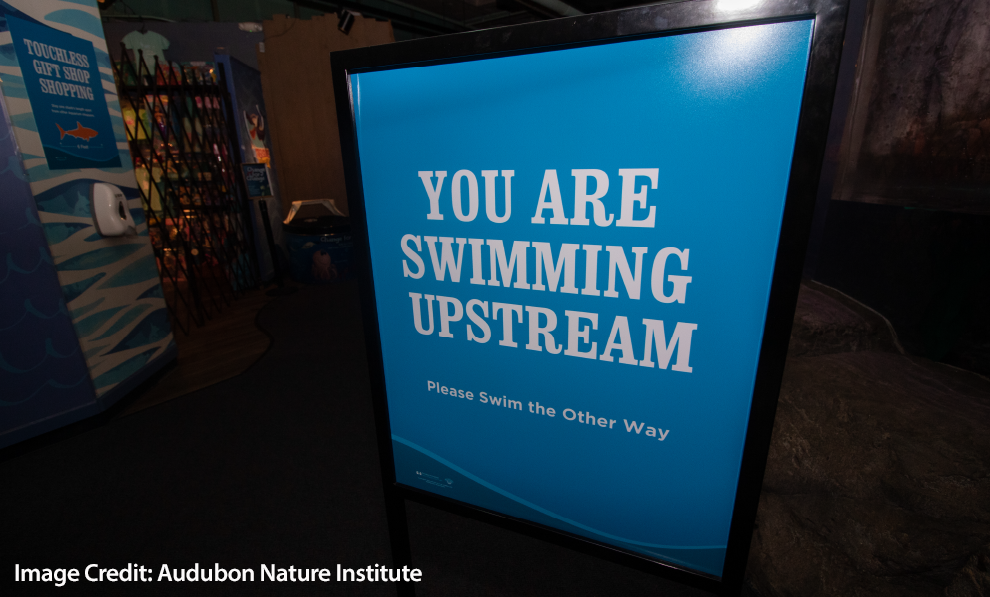 3

. Com­mu­ni­ca­tion is Key When Reopen­ing Safely.
Guests want to know what to expect when vis­it­ing an attrac­tion or theme park. Reas­sur­ing them of their safe­ty and com­mu­ni­cat­ing any new changes in pro­to­col is para­mount. ​"Com­mu­ni­ca­tion was key to our re-open­ing," said Apple­ber­ry. ​"Our entire process [for admis­sions and through­out the guest expe­ri­ence] changed."
Both venues added lots of con­tent on their web­site and social media chan­nels to help edu­cate guests dur­ing this time. Audubon added prompts in their eCom­merce tick­et­ing sys­tem to alert the guest dur­ing the pur­chase flow of restric­tions and guide­lines that must be fol­lowed for COVID-19, so there would be no sur­pris­es upon arrival. Hol­i­day World pub­lished train­ing videos for their new vir­tu­al queu­ing sys­tem so that guests could learn how to use the sys­tem pri­or to their visit.
Hav­ing ample on-site sig­nage can also help venues boost their brand and facil­i­tate a smoother vis­it. For exam­ple, Hol­i­day World offers ​"San­ta-tiz­er" sta­tions, while Audubon has signs post­ed to remind guests of one-way traf­fic ("You Are Swim­ming Upstream").


4

. There is an Oppor­tu­ni­ty to Rede­fine the Guest Expe­ri­ence for the Better.
While the pan­dem­ic has cer­tain­ly cre­at­ed its fair share of chal­lenges for venue oper­a­tors, it has also cre­at­ed an oppor­tu­ni­ty to rede­fine the guest expe­ri­ence for the bet­ter. Allow­ing guests to vir­tu­al­ly queue for rides at Hol­i­day World means that guests have more time to enjoy restau­rants, retail and even oth­er rides, which Blumhardt says has result­ed in a sig­nif­i­cant per cap increase in spend­ing, almost dou­ble in cer­tain areas. Reduc­ing wait times at F&B loca­tions has also had a pos­i­tive impact on the guest expe­ri­ence: ​"COVID has forced us to take a look at how we oper­ate our larg­er restau­rants," Blumhardt adds. ​"Com­plaints were non-exis­tent this year, and we can process peo­ple much more quickly."
Many orga­ni­za­tions have been forced to oper­ate with lim­it­ed staff due to the pan­dem­ic, and some are embrac­ing an ​"all hands on deck" approach. For exam­ple, Audubon Nature Insti­tute sought to bal­ance how to bring peo­ple back while reopen­ing, ask­ing each active employ­ee to work at least 4 shifts in oper­a­tions. While cer­tain­ly the wish would be to have the abil­i­ty to bring every­one back at once, there was a small sil­ver lin­ing to be found: every team mem­ber had an oppor­tu­ni­ty to par­tic­i­pate in the guest expe­ri­ence first-hand. ​"From the Senior Direc­tor of HR to our Direc­tor of Spe­cial Events, no one was spared!" Apple­ber­ry said. Employ­ing this approach can lead to a greater under­stand­ing of the guest expe­ri­ence and pro­vide invalu­able per­spec­tive that team mem­bers can bring back to their work. Plus, it sends a strong mes­sage to the com­mu­ni­ty: ​"It showed that, as a team, we can get this oper­a­tion off the ground and showed our guests that we're all in this togeth­er," he added.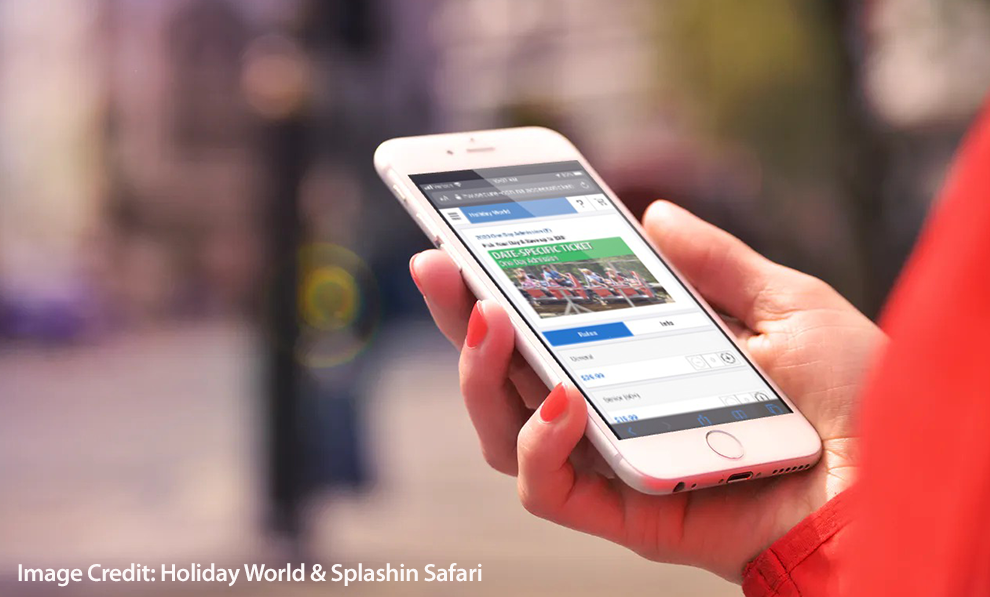 5

. Stay Flex­i­ble: Test, Ana­lyze and Make Con­tin­ued Improvements
Venues can ana­lyze data from their tick­et­ing sys­tems as well as guest feed­back in order to make edu­cat­ed deci­sions that can have a big impact. ​"I would advise any­one in admis­sions to real­ly take a dive into your ana­lyt­ics and see what low-hang­ing fruit you are leav­ing on the table," said Appleberry.
For exam­ple, using the acces­so Sir­iusware Point of Sale Tick­et­ing system's report­ing, Apple­ber­ry ran reports for a three-month peri­od on atten­dance, retail rev­enue and con­ces­sions rev­enue in order to gen­er­ate a fore­cast cal­en­dar. ​"It end­ed up being pret­ty accu­rate," said Apple­ber­ry, ​"and it helped pre­pare us to be able to bet­ter serve our guests." Audubon also used acces­so Sir­iusware report­ing to help refine the prod­uct mix: ​"We saw about a 40% aban­don­ment rate for our mem­ber tick­ets per day at the aquar­i­um," he said, ​"So we decid­ed to re-allo­cate some of these to gen­er­al admis­sion tickets."
Sim­i­lar­ly, by mov­ing exclu­sive­ly to an advance-pur­chas­ing mod­el, Hol­i­day World can now uncov­er trends about pur­chas­ing to help with fore­cast­ing staffing needs. ​"We learned that rough­ly half of our guests would pur­chase (their tick­ets) the day of, or the day before, and hav­ing that data was huge," said Blumhardt.
Anoth­er impor­tant chan­nel for under­stand­ing the guest expe­ri­ence is guest feed­back. ​"I would advise every­one to real­ly part­ner with your social media teams and mar­ket­ing teams to look at every bit of feed­back you are receiv­ing," rec­om­mend­ed Appleberry.
Spe­cial thanks to IAA­PA, Pro­gram Man­ag­er of Glob­al Edu­ca­tion & Mem­ber Ser­vices, Rena Quina­ta and Amuse­ment Parks & Attrac­tions Com­mit­tee Mem­ber, Sarah Clarke for their sup­port dur­ing the devel­op­ment of this pan­el. If you have any ques­tions or would like to see how acces­so​'s suite of solu­tions can help your venue reopen safe­ly, con­tact us today. We'd love to help!


Inter­est­ed in learn­ing more? Check out these resources for theme parks, attrac­tions and insti­tu­tions seek­ing to serve guests safe­ly and successfully.