Avoid the Avalanche: 3 Simulations for COVID Crowd Management for Your Ski Resort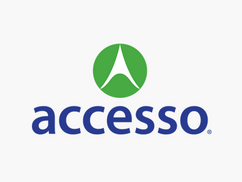 We are liv­ing in unprece­dent­ed times. More like­ly than not, your busi­ness has been impact­ed by the unique events of the world­wide COVID-19 pan­dem­ic. How­ev­er, even in the most chal­leng­ing of times, con­tin­u­ing edu­ca­tion remains crit­i­cal­ly impor­tant. In an effort to con­tin­ue sup­port­ing our client part­ners dur­ing this dif­fi­cult time, we will con­tin­ue shar­ing insights and guid­ance to help you strength­en your busi­ness and serve your val­ued cus­tomers when the time comes to wel­come them back to your venue. Learn more about our COVID solu­tions here.
As ski sea­son quick­ly approach­es, fig­ur­ing out how to safe­ly wel­come your skiers back in the COVID era can be a daunt­ing task. At acces­so, we've been work­ing tire­less­ly to help our ski clients plan for a safe and suc­cess­ful reopen­ing. We recent­ly part­nered with Inte­grat­ed Insight, an ana­lyt­ics con­sult­ing firm, to ana­lyze how vir­tu­al queues, timed tick­et­ing and social dis­tanc­ing will affect your guests and ski area. Watch as acces­so Solu­tions Archi­tect Kevin Brice and Inte­grat­ed Insight VP of Indus­tri­al Engi­neer­ing Ben Dubiel take us through their 3 sim­u­la­tions for COVID crowd man­age­ment for your ski resort and read on for your guide to avoid­ing an unex­pect­ed avalanche of traf­fic on open­ing day!

Tools for Reopen­ing Safely
Timed Tick­et­ing

&

Reser­va­tions: As COVID-

19

con­tin­ues, many ski area oper­a­tors are focus­ing on a reopen­ing plan that lim­its the num­ber of guests vis­it­ing each day. Your tick­et­ing sys­tem can help you achieve this in sev­er­al ways. Offer­ing guests timed tick­ets on your eCom­merce tick­et­ing site is essen­tial. Timed tick­et­ing can great­ly help your oper­a­tions team pre­pare for and safe­ly accom­mo­date guests. This allows your resort to safe­ly spread out skiers through­out the day on the moun­tain. Guests can make their reser­va­tion to ski any­where, on any device — even when they are on the gon­do­la! Oper­a­tors can eas­i­ly enforce capac­i­ty based on local restric­tions or oper­a­tional needs.


Vir­tu­al Queu­ing: Vir­tu­al queu­ing is a great way to keep skiers safe while allow­ing them to ful­ly enjoy your resort. Long lines are almost as much of a sta­ple for ski areas as fresh pow­der. Dur­ing COVID-

19

, enforc­ing social dis­tanc­ing with long lines would mean your resort would need miles of line area. Empow­er­ing your guests to join vir­tu­al queues can elim­i­nate these lengthy phys­i­cal lines in a way that pro­motes social dis­tanc­ing. Plus, when guests no longer have to spend a sig­nif­i­cant amount of their day stand­ing in a line, they can have more time to enjoy your ski resort, mak­ing long-last­ing mem­o­ries that help boost guest loy­al­ty. Not only can vir­tu­al queues be help­ful for your lifts or gon­do­las, but also, they can be a big help for rental shops and oth­er high traf­fic areas around your resort.

Agent-Based Sim­u­la­tion Sce­nar­ios for Ski Operations
In order to show how oper­a­tions per­form under dif­fer­ent sce­nar­ios, the Inte­grat­ed Insight team built a sam­ple ski resort. Using agent-based sim­u­la­tion, they mod­eled the effect of dif­fer­ent oper­a­tional sce­nar­ios on guest traf­fic flow to iden­ti­fy poten­tial fric­tion points, crowd­ing and/​or excess queue times. Agent-based sim­u­la­tion uses Arti­fi­cial­ly Intel­li­gent agents to cre­ate mod­els of guest behav­iors and nav­i­ga­tion­al flows. The team cre­at­ed three sce­nar­ios to under­stand the impact that dif­fer­ent oper­a­tional meth­ods have on sys­tem performance.

Free-For-All (Base­line)
This is the base­line mod­el to show how guests would have arrived pri­or to COVID-

19

. It is impor­tant to see what would hap­pen if no adjust­ments to the arrival expe­ri­ence are made. Data shows that the major­i­ty of guests show up between

8

:

15

 – 

9

:

15

am, but after­wards, the num­ber of skiers arriv­ing drops sig­nif­i­cant­ly. The Free-For-All sce­nario fills the gon­do­la queue fastest, cre­at­ing a longer wait quick­ly. At peak oper­a­tion in this sce­nario, the post­ed wait time for guests is

140

min­utes, and your resort would need over a half-mile of line space just for the gon­do­la queue. As we can see here, a sce­nario that involves your ski area fol­low­ing through with ​

"

busi­ness as usu­al," for the most part, is not con­ducive to a safe or effi­cient reopen­ing for your resort.


Timed Tick­et­ing Only
The next sce­nario is Timed Tick­et­ing. This shows the result if guests are assigned an arrival time and can­not access the gon­do­la until their assigned time. The arrivals pri­or to and dur­ing open­ing are sig­nif­i­cant­ly low­er, but pick up once Timed Tick­et and Reser­va­tion slots are active. In the sim­u­la­tion, we've also includ­ed guests arriv­ing before and after their times to mod­el guests need­ing to wait to access the gon­do­la. The Timed Tick­et­ing sce­nario only delays the con­cerns from the Free-For-All. Guests expe­ri­ence the queue fill­ing and con­ges­tion at

11

:

15

am instead of first thing in the morn­ing. Post­ed wait times are still at

125

+ min­utes and the resort still need half a mile of social­ly dis­tanced queue to accom­mo­date the guests wait­ing for their turn on the mountain.


Vir­tu­al Queue

&

Timed Tick­et­ing
The final sce­nario shows Timed Tick­et­ing with a vir­tu­al queue that only allows guests to enter a phys­i­cal buffer queue once their assigned time is reached. In this case, the guests show up lat­er as there is no incen­tive to access the queue ear­ly. This gives them time to spend at your F

&

B loca­tions, rental shops or oth­er places at the resort where they can prac­tice safe social dis­tanc­ing while still enjoy­ing their expe­ri­ence. At peak oper­a­tions, the post­ed wait time is

136

min­utes, but in this sim­u­la­tion, your guests only wait an aver­age of

13

min­utes in a phys­i­cal line once their wait is over in the vir­tu­al queue. The social­ly dis­tanced buffer queue or phys­i­cal line only needs to be about

370

feet (.

07

miles), and guests are spread out across your resort instead of crowd­ing at the gon­do­la line. This option not only is the safest for your guests and staff, but it also allows your resort to lim­it guest capac­i­ty while still dri­ving rev­enue through F

&

B and oth­er shops.

Look­ing for more resources for ski?
Check out our dem­i­nar video on Ski Tips for Reopen­ing: Your Guide to ​

"

Snow Wor­ries" on Open­ing Day
Watch our dem­i­nar video on mobile food ordering
Dis­cov­er

7

tips for sell­ing more sea­son passes
Watch our learn­ing series video to learn more and see more specifics on each sce­nario. If you have any ques­tions or would like to see how our suite of solu­tions can help your venue reopen safe­ly, con­tact us today. We'd love to help!